Azim Premji: Billionaire Tech Czar With Love For All
India's most philanthropic billionaire isn't Ratan Tata, Mukesh Ambani, Gautam Adani, or Shiv Nadar. Instead, it is Azim Premji, whose foundation ensures the universal availability of fundamental education.
As per the India Philanthropy Report 2023 published by Dasra and Bain & Co., the net worth of India's ultra-high net worth individuals (UHNIs) with assets exceeding Rs 1,000 crore dropped from Rs 11,811 crore in the previous year to Rs 4,230 crore in FY22.
This is because Azim Premji, the founder and chairman of Wipro, contributed Rs 9,000 crore to philanthropy from the share buyback in 2021.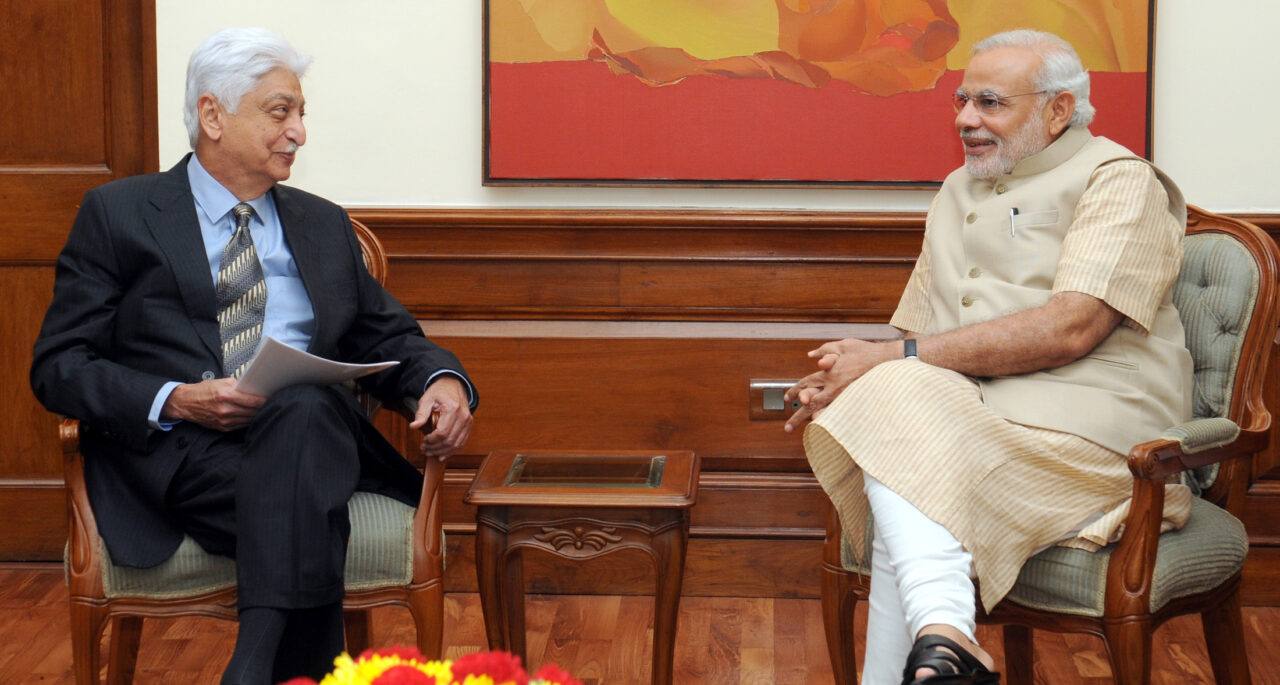 I strongly believe that those of us who are privileged to have wealth should contribute significantly to try and create a better world for the millions who are far less privileged.  

Azim Premji
Azim Premji emerged as the most charitable Indian, philanthropically, in both FY20 and FY21. On average, his contributions amounted to Rs 22 crore per day, totaling Rs 7,904 crore in FY20, and Rs 27 crore per day, totaling Rs 9,713 crore in FY21.
Even though Azim Premji's annual donation in FY22 amounted to Rs 484 crore, causing him to slip to the second position, he will continue to hold the title of India's foremost philanthropist in 2023.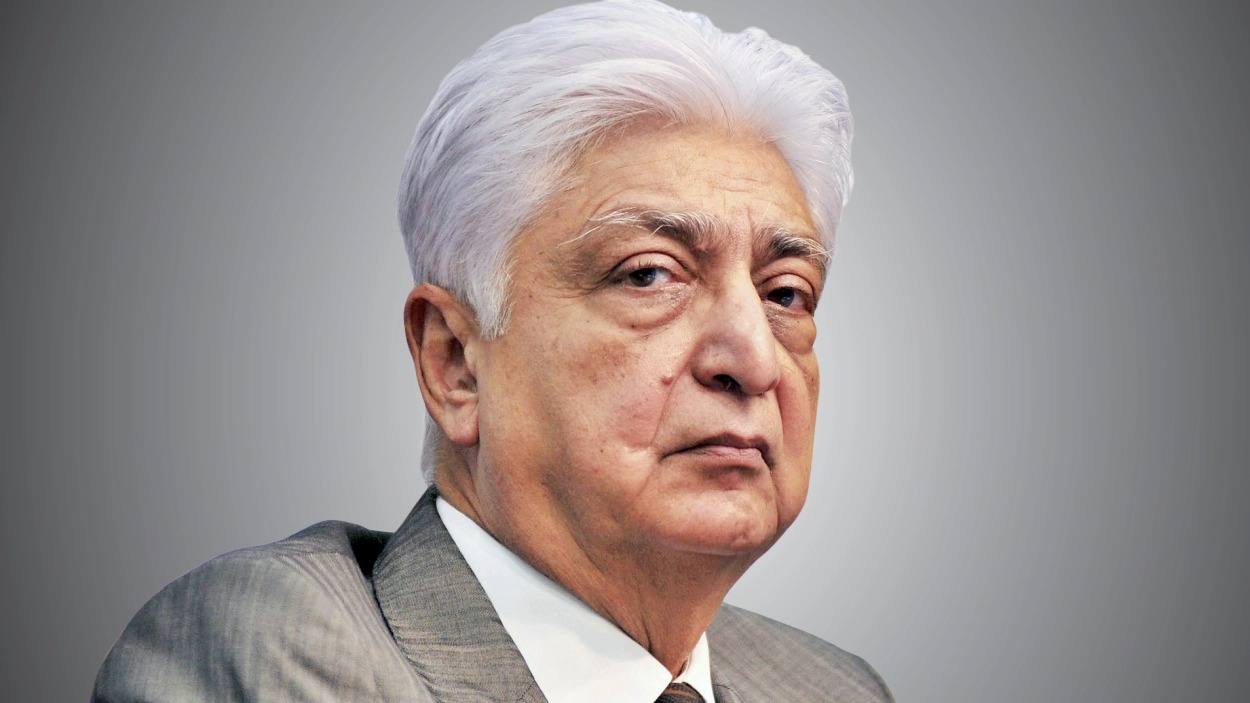 In response to the "unprecedented health and humanitarian crisis" brought about by the COVID-19 pandemic, Wipro, under Azim Premji's leadership, pledged a total of Rs 1,125 crore. This included Rs 100 crore from Wipro Ltd., Rs 25 crore from Wipro Enterprises Ltd., and Rs 1,000 crore from the Azim Premji Foundation.
Azim Premji's philanthropic contributions surpass those of any other individual in India, with his donations exceeding tenfold the amount given by others, according to the rankings of the world's leading philanthropists by Hurun India and EdelGive Foundation. These rankings position him at No. 12 among the global philanthropic leaders.
Azim Premji etched his name in the annals of history by transferring a stake worth $7.6 billion from his IT outsourcing enterprise to his non-profit organisation, The Azim Premji Foundation, in 2019.
The Azim Premji Foundation aims to ensure equitable access to fundamental education. To further expand its philanthropic endeavours, the foundation established the Azim Premji Philanthropic Initiatives division in 2014.
Throughout his lifetime, Azim Premji has made remarkable contributions to charity, earning him prestigious accolades such as the Carnegie Medal of Philanthropy and the Padma Bhushan, one of India's highest civilian honours.
AZIM HASHIM PREMJI
Azim Hashim Premji, born on July 24, 1945, is an eminent Indian businessman and philanthropist. He served as the chairman of Wipro Limited and continues to be a non-executive member of the board and founder chairman. Known as the Czar of the Indian IT Industry, Premji played a pivotal role in guiding Wipro's diversification and growth over four decades, establishing it as a global leader in the software industry.
His remarkable influence earned him recognition as one of the 20 most powerful men in the world and among the 100 most influential people by Asiaweek and Time magazine, respectively. Being an esteemed philanthropist, Premji pledged to donate at least half of his substantial wealth, starting with a generous $2.2 billion contribution to the Azim Premji Foundation, which focuses on education in India.
His benevolent endeavours propelled him to the top of the EdelGive Hurun India Philanthropy List for 2020. Despite his tremendous charitable contributions, he dropped from the second position in the Forbes India Rich List to the seventeenth position in 2019. He was honoured with the Padma Vibhushan, India's second-highest civilian award, by the Government of India. Azim Premji's net worth, as estimated by Forbes and the Bloomberg Billionaires Index in February 2023, stands at an impressive $9.3 billion and $25 billion, respectively.
LIFE & EDUCATION
Let's delve into the early life and educational journey of Azim Premji, which shaped the path of his extraordinary achievements. Hailing from a distinguished Kutchi Indian Muslim Shia Islam family in Gujarat, Premji was born in Bombay, India. His father, known as the Rice King of Burma, was a prominent businessman. Interestingly, Muhammad Ali Jinnah, the founder of Pakistan, extended an invitation to Premji's father, Muhammed Hashim Premji, to relocate to Pakistan. However, in a momentous decision, he declined the offer, reaffirming his commitment to his homeland, India.
Having a thirst for knowledge and a drive for excellence, Azim Premji pursued a Bachelor of Science degree in Electrical Engineering from the esteemed Stanford University. All along his academic journey, he honed his skills and expanded his horizons, preparing himself for the remarkable future that lay ahead.
Azim Premji found companionship and love with Yasmeen Premji, his beloved spouse. Together, they have been blessed with two children, Rishad and Tariq, who are a testament to their enduring bond and shared values. Notably, Rishad Premji has emerged as a prominent figure in the IT business realm, currently serving as the chief strategy officer of Wipro, furthering the family legacy.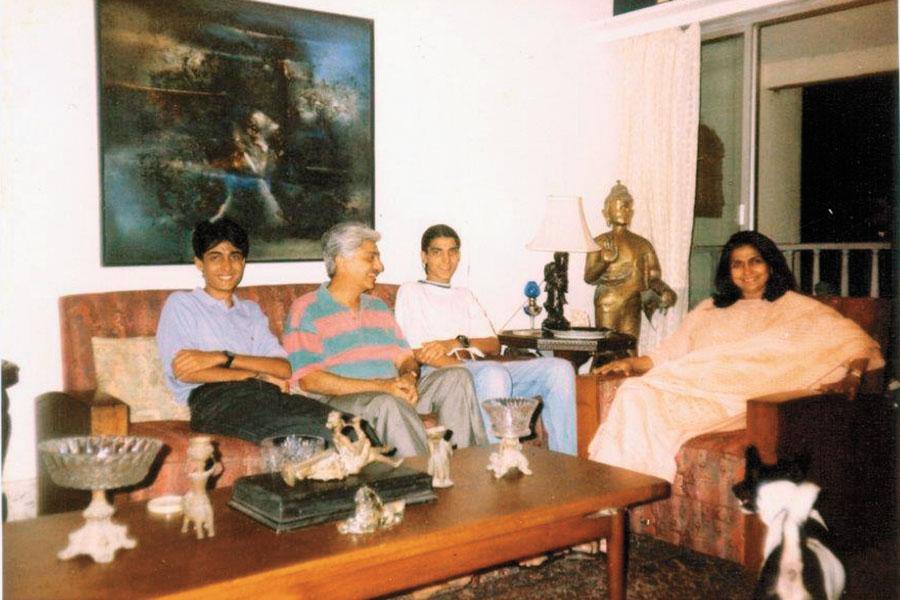 The early experiences and pursuits of Azim Premji laid the foundation for his unwavering dedication and remarkable achievements in the business and philanthropic realms. These formative years have contributed to shaping his character, values, and vision, enabling him to leave an indelible impact on society at large.
Tracing Azim Premji's Illustrious Career Journey Of Transformative Leadership And Strategic Diversification
It all began in 1945, when Muhammed Hashim Premji, Azim Premji's father, established Western Indian Vegetable Products Ltd. in Amalner, a quaint town in Maharashtra's Jalgaon district. Initially, the company specialised in manufacturing cooking oil, renowned as Sunflower Vanaspati, and a by-product of the oil-making process, a laundry soap named 787.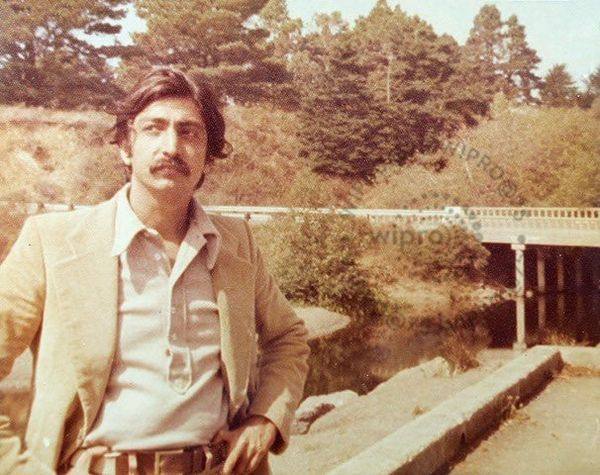 In 1966, tragedy struck when Azim Premji received the news of his father's passing. Despite being just 21 years old and pursuing engineering studies at Stanford University, he swiftly returned to India, assuming the mantle of leadership at Wipro. At that time, the company, then known as Western Indian Vegetable Products, focused primarily on hydrogenated oil production. However, under Premji's visionary guidance, Wipro underwent a remarkable transformation, expanding its portfolio to include bakery fats, ethnic ingredient-based toiletries, hair care soaps, baby toiletries, lighting products, and hydraulic cylinders.
Recognizing the immense potential of the burgeoning IT industry in the 1980s, the astute entrepreneur seized the opportunity created by IBM's departure from India. With a keen understanding of the evolving technological landscape, Premji rebranded the company as Wipro and ventured into the high-technology sector. Through a strategic collaboration with Sentinel Computer Corporation, an American firm, Wipro began manufacturing minicomputers, marking its entry into the world of software and IT solutions. This pivotal shift from soap to software laid the foundation for Wipro's remarkable growth and prominence in the global market.
Azim Premji's career is a testament to his boldness, foresight, and ability to adapt to changing times. His strategic decisions and unwavering commitment to innovation have propelled Wipro to unprecedented heights, establishing the company as a global leader in the technology industry.
RECOGNITION & AWARDS
Business Week recognises Premji as one of the "Greatest Entrepreneurs" for Wipro's remarkable growth.
He received an honorary doctorate from the Manipal Academy of Higher Education in 2000.
He was conferred the Lakshya Business Visionary Award by the National Institute of Industrial Engineering, Mumbai, in 2006.
He was honoured with the Padma Bhushan by the Government of India in 2005 for contributions to trade and commerce.
He was awarded an honorary doctorate by Wesleyan University in 2009 for his philanthropic work.
He received an honorary doctorate from Mysore University in 2015.
He was conferred the Padma Vibhushan, the second-highest civilian award in India, in 2011.
Ranked 9th in India's 50 Most Powerful People of 2017 list by India Today magazine
He was conferred the Chevalier de la Légion d'Honneur, the highest French civilian distinction, in 2018.
Cited by Forbes magazine as one of the "Heroes of Philanthropy" in the Asia-Pacific region in 2019,
He was recognised by Forbes as one of the world's most generous philanthropists outside of the US in 2019.
I strongly believe that those of us who are privileged to have wealth should contribute significantly to try and create a better world for the millions who are far less privileged.
— Azim Premji
PHILANTHROPY
Azim Premji Foundation
Established the Azim Premji Foundation in 2001 as a non-profit organisation.
Pledged a donation of US$2 billion in 2010 to improve school education in India through the transfer of equity shares of Wipro Ltd.
Pledged an additional 34% of Wipro stock in 2019, bringing the total endowment to US$21 billion.
Collaborated with the National Centre for Biological Sciences and the Institute for Stem Cell Science and Regenerative Medicine in May 2020 to enhance testing infrastructure for the coronavirus pandemic.
Issued warnings against scam emails impersonating the foundation for fraudulent donations.
The Giving Pledge
He became the first Indian to join the Giving Pledge, committing to donate most of his wealth to philanthropic causes.
Donated over 25% of his personal wealth to charity by 2013.
He donated an additional 18% of his stake in Wipro in 2015, totaling a contribution of 39%.
His lifetime giving stands at US$21 billion, making him the top Indian philanthropist.
Listed in the EdelGive Hurun India Philanthropy List
Topped the list of India's most generous philanthropists in 2020, donating ₹79.04 billion primarily for education.
Retained his position in FY21 by donating ₹9,713 crore (US$1.33 billion).