Get To Know Jeet Raval: Indian-origin Cricket Sensation In New Zealand
New Zealand's latest find, Jeet Raval, had to withstand the trials and tribulations before earning a place for himself in the All Blacks squad for the Zimbabwe and South Africa series. The 34-year-old left hander whose family migrated to New Zealand when he was 16, had a very tough initial phase of adjusting to New Zealand, and there were times when he thought of just quitting and returning back home.
The sheer odds that were stacked against him would have daunted him the most. The biggest factor was the accent—he could not understand a single word that was spoken to him. 'The Kiwi accent was something that I could barely follow. It was so depressing—my parents had left their comfortable life in Ahmedabad in order to secure my future—and here I was struggling even to follow the language. I was crying to my mother, imploring her to return home," he said.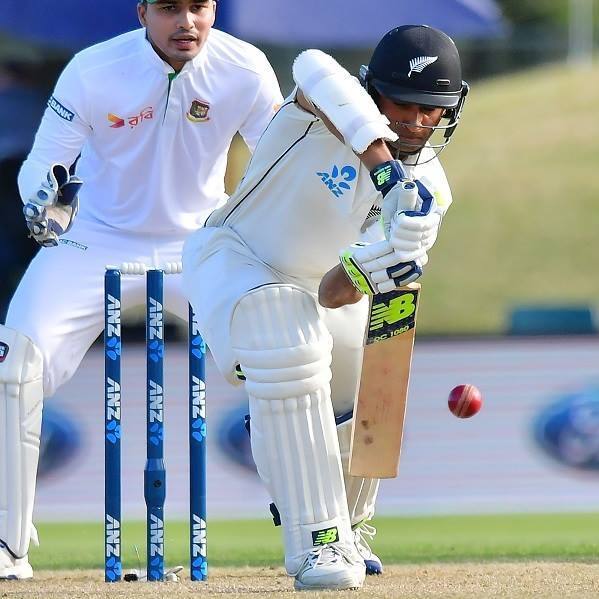 But then his mother, Indra, soothed his nerves and told him to do the karma and leave the rest to God. "I cannot quite describe the value of those words. It allowed me to cool down and reflect on fighting the demons within me. I am not exaggerating when I say that piece of advice was a game changer," he said.
How did his connection with New Zealand cricket happen? His father, Niran Ravel, used to work at a petrol pump in Auckland and, by sheer coincidence, happened to run into Kit Perriera, a Sri Lankan coach who was in charge of the Suburbs New Lynn Club. It was a very good club and a good opening for new players trying to secure their places in the New Zealand team. After getting a nod of approval from Perreira, Jeet began his training here, and this is also where he learned the tricks of the trade.
"There is no doubt that it was my stint at the New Lynn Club where I mastered the tricks of the trade. Apart from this, I caught the attention of former New Zealand spinner Dipak Patel, who took a special interest in me. He is one of the greatest spinners New Zealand has produced and knows a lot about batting. I was very lucky that he agreed to mentor me," said Jeet.
Under the tutelage of Dipak, Jeet was quick to learn the 'batting mantras, especially about the virtues of patience as he opened the innings. Patience is the key to an opener, and that's the main trait. If one can master the art of patience, then things become much easier for an opener. I was in a rush to score, and often that proved to be my undoing. He (Dipak) taught me how to bide my time and never rush. Those words of advice proved to be sheer gold to me." said Jeet.
Slowly but surely, Jeet began to make his presence felt when he started scoring big goals for his club, New Lynn. His progression was gradual and steady, which caught the eye of the national selectors, but it was not all roses. He did not get an immediate call to represent Team New Zealand, which was something of a disappointment for Jeet.
"Frankly, I was a bit disappointed when I was not selected for the team despite my good scores. It was a good learning lesson for me. I knew that I had to be patient and pursue things with the same doggedness as I had in my life. I had learned that one could not take things for granted at any stage,' he said. He had to be patient for three more long years.
His breaking moment came in November 2016, when he made his debut against Pakistan. He replaced an out-of-form Martin Guptill and went on to score a solid 55. That inning gave him a lot of confidence, and eventually he became a permanent fixture in the Kiwi batting order.
Jeet also recalled his special bonding with former India player Parthiv Patel.
Interestingly, Jeet used to study at the same school in Ahmedabad as former India stumper and opener Parthiv Patel. 'Myself and Parthiv were from the same school, and though he is older than me, I happened to know him quite well. He was very famous in school because of his batting exploits. In fact, when Jeet was included in the New Zealand team, Parthiv was quick to congratulate me on Twitter. I will relish that moment for a long time," he said.
Interestingly, while playing for Gujarat in the junior ranks, Jeet has played against the likes of Ishant Sharma, Ajinkya Rahane, and Ravindra Jadeja.
Sourav Ganguly remains his idol to this day. "I admire him for his ability to soak up pressure and also play the most graceful strokes. Being a left-handed player myself, I also tried to copy some of his shots and the way he takes his stance," he said.