Indian Ladies Association, Bahrain celebrated Indian Independence Day.
The Indian Ladies Association celebrated the 76th Independence Day of India with the theme "Azadi Ka Amrit Mahotsav" on August 15, 2022.
First of all, members of ILA actively marked their presence at the flag hoisting ceremony at the Embassy of India in Bahrain. It was after a time span of 2 years that the celebrations were held in person and many members of the ILA were present to witness the historic event in the early hours of the day. After the flag hoisting ceremony, H.E. Mr. Piyush Srivastava, Indian Ambassador to Bahrain, and ILA Patron Mrs. Monika Srivastava were very pleased to meet all the ILA members.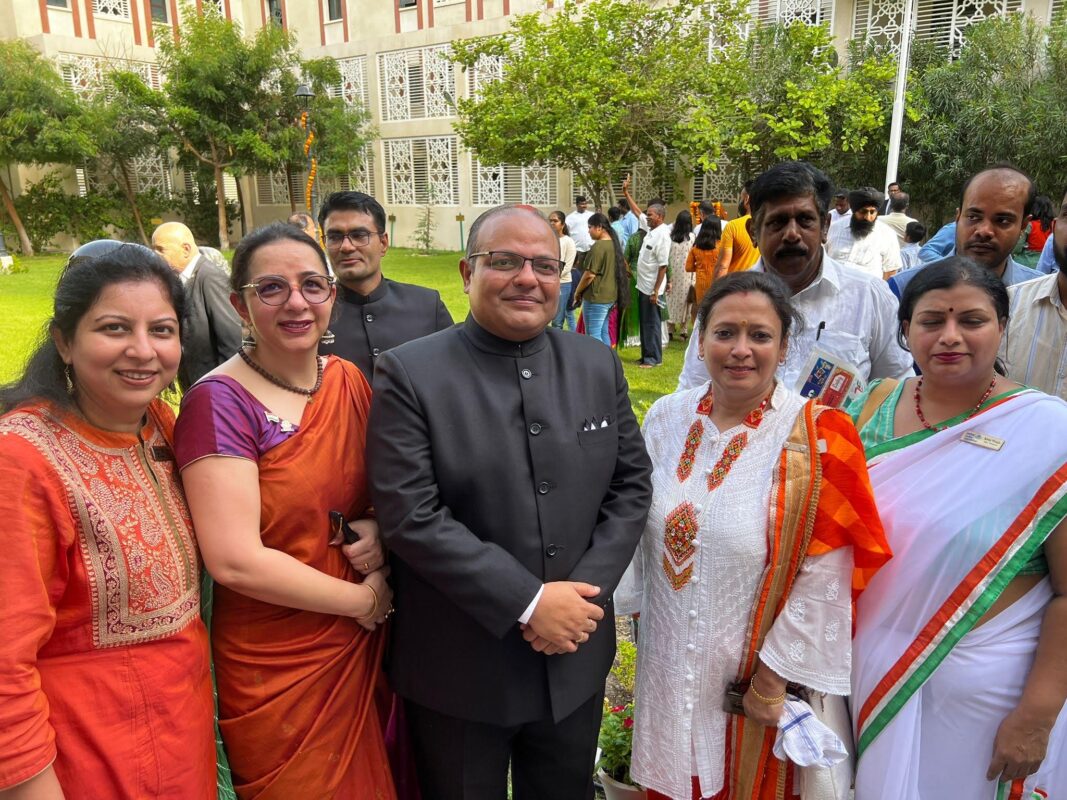 In the afternoon, ILA had planned a splendid lunch get-together for its members to celebrate Independence Day and relive their childhood memories at Ramee Grand. It was attended by many members and guests. The ladies were all dressed in tricolour. The get-together began with a telecast of ILA.
Mrs. Monika Mathur's speech was followed by Hon. President Mrs. Shipra Dhir Passi's speech and a beautiful tribute video with English translation of the national anthem-75 salutes from ILA Members, which marked their participation in AZADI KA AMRIT MAHOTSAV as a tribute to mother land on the 76th Independence Day. The Indian National Anthem was played by the live band, which officially marked the beginning of the lunch session. The fun-filled afternoon had patriotic songs from the live band, and an Incredible India Quiz was also organized. The members were given prizes for winning the quiz. The afternoon was fun with amazing food served at Tanatan Restaurant, which had the flavours of Indian cuisine. The delicious food was served in tricolour mode, which kept the theme of Independence Day high.