This Is The Awesome Story Of A Man, Rajiv, An Indian Origin Winning Outstanding Matches For British Badminton
Rajiv An Indian Shine To British Badminton.
Theratil Rajiv Ouseph, better known as Rajiv Ouseph, has been the toast of English badminton. He has been one of England's greatest badminton players, winning the European Championship and a CWG silver medal at Delhi in 2010. Rajiv was born in London to Joseph and Asha, Malayalees settled in London.
Recently, Rajiv was coaching the England badminton team for the 2022 CWG Games in Birmingham.

Rajiv started his badminton career at the nascent age of 10 at the Leicester Club. He was hooked on to cricket but gradually realised that his calling was badminton. His physique, being tall and thin-framed, was essential to the game, and he was quick to learn the basics. "I was confident that I could do well in the sport since I was a kid—I'm not sure if it was instinct or what," Rajiv said. Interestingly, Rajiv's mother, Asha, is a civil servant, and his father, Joseph, is an engineer. They hail from Thrissur, and the family still has a house there.


A young Rajiv was soon making waves at the junior level. He had started defeating players older than him, and his confidence was soaring. "My junior-level triumphs revealed to me that I could compete at the national level." But I never thought at that point in time that I would be one of the leading players in the world, "he mused.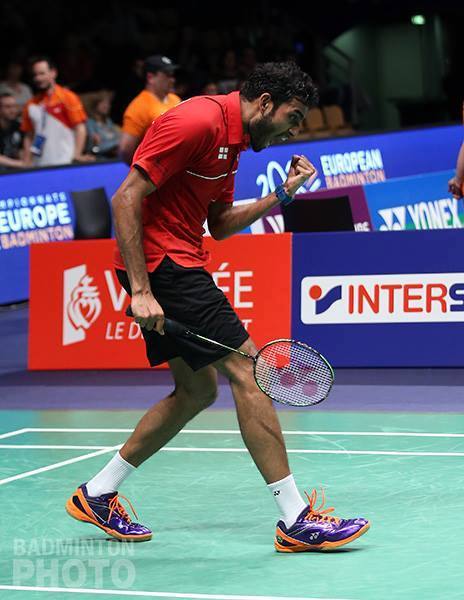 He won the British junior national titles and then capped it off by winning the European junior championships in 2005. That title marked the beginning of a new chapter in the annals of English badminton for the young Rajiv.

While Rajiv's transition to being a better player was taking place, he also toyed with the idea of pursuing a career in journalism from Hull University. But then, seeing the progress he was making in badminton, Rajiv's parents allowed him to pursue badminton full time. "I think my parents were pretty liberal with me; they let me pursue badminton instead of journalism," Rajiv explained.

Thereafter, Rajiv started to make his presence felt at the national level first and at the international level thereafter. He started by winning the British National Championships, earning a place in England's team for the Thomas Cup (the team World Championships in badminton), and winning tournaments like the Irish and Scottish Opens as a 20-something-year-old.

Rajiv gradually began to make the big moves and ended up as one of Britain's finest shuttlers. His game was not based on power but on guile and deception—a typical Indian style. His remarkable fitness also ensured that he competed at the highest level for more than 12 years.

When asked about his most disappointing moment, Rajiv said his loss to Lee Chong Wei in the final of the CWG gold medal in Delhi in 2010 still rankled. "That loss to Lee Chong Wei should go down as one of the most disappointing moments of my career. I had beaten Kashyap (Perupali) in the semis and felt I had a decent chance against Lee, but on that day, he (Lee) proved too good for me," he added.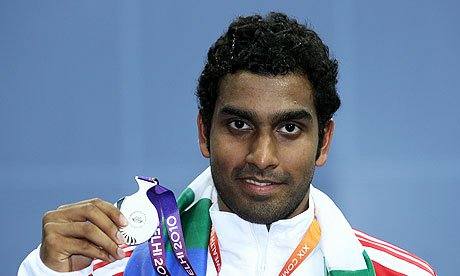 What was his best moment to savour? That undoubtedly came in the European Championships, in which he defeated Denmark's Anders Antonssen in the 2017 final. I will never forget that match and that moment; the championships were in Denmark. I had lost to Dane Jan O Jorgensen in the finals twice before and was satisfied that I could overcome the challenge of Anders to win the gold. "That game demonstrated that the Danes could be defeated in their den," Rajiv said.

Among his other notable achievements was a quarter-final showing at the World Championships He also won the US Open in 2007. "That US Open gave me the confidence that I could compete at the highest level," he admitted.

He has fond memories of Bangalore, where he stayed and practised at the Prakash Padukone Academy… "I had very fond memories of PPBA and Bangalore. I had a very good experience there, having trained with the likes of Anup Sridhar and Arvind Bhatt."
Also, Rajiv and his family visit their ancestral home in Thrissur. "We make that trip to Thrissur every three years. I like the tranquility and peace I get when I go there. I would love to travel there more often, but due to my busy schedule, I can't do that, " he signed off…
"I don't know whether it was instinct or whatever, I was confident that I could do well in the sport from my young days," Said Rajiv.