RAMESHINDER SINGH SANDHU unfolds his best four experiences –thanks to their uniqueness, from some of the most fascinating pockets of the globe
The more you travel, the more you realise that travelling is certainly the best investment. After all, travelling is also a classroom, rather no ordinary classroom –with no walls at all, which silently evolves us in not one but many ways. But when it comes to exciting travel memories, it is the unique tours we indulge in, that weave so many for us. Surprisingly in my case, many such tours were never part of my itinerary, maybe to teach me that travelling also rewards through surprises.
SEATTLE, WASHINGTON, USA: THE BOEING FACTORY
Located in Everett, not far from Seattle downtown, it's a treat for any aviation fan, where guided tours are offered in groups. Housed in the largest building of the world by volume (472 million cubic feet), Iadmired taking note of large passenger planes in their various stages of assembly. Truly, I felt part of some travel show on TV. Interestingly, our elderly guide was a retired pilot and she had so many intriguing facts to share. It was fascinating to see the jumbo jets, the 787s, 777s being readied, and also how the cranes were being used to carry certain parts. I wanted to take pictures, like many others but Boeing does not allow any photography there.
The tours begin from the Future of Flight and Aviation Centre, from where visitors board the bus to this factory building, located minutes away. The tour takes little less than an hour. Seattle is also home to the world's famous aviation museum, called Museum of Flight, which I also explored. It is home to several historic planes, including the world's first ever made Boeing 747, Concorde, and a retired Air Force One, to mention some.
Admission: Ticketed attractions, advance booking recommended due to the popularity
Useful links: museumofflight.org and www.boeing.com
MELBOURNE, VICTORIA, AUSTRALIA: COOK'S COTTAGE
It's a cottage which was shipped all the way from England to Australia, and I came across it during my leisurely walk in the city's Fitzroy Gardens. Thanks to many visitors heading in which curiously enthralled me towards it. There two volunteers standing outside had this exciting tale to share: "It's a home which was built in 1755 by British navigator and explorer –Captain James Cook's father in Great Ayton Yorkshire, England and in the year 1933, when it was up for sale, Melbourne local Russell Grimwade bought it for gifting it to Melbourne to historically mark its centenary of European settlement in 1934," they unfolded, happily adding, buy the ticket and explore inside. How could I have not gone in? I began my old world extravaganza by first dressing myself in a traditional attire as other visitors did and headed in, stepping in first in their living room with a fireplace, and then upstairs in the bedroom. I felt transported to the old world and I couldn't believe that I was standing in the same home, which came on a ship. From its lovely window, it was fascinating to catch its kitchen garden as also maintained by the Cook's family in England, on which they also remained dependent for many medical needs, besides use in the kitchen.
Admission: ticketed attraction, advance reservation is not needed
Useful links: www.captaincooksociety.com and www.visitmelbourne.com
LYNDEN, WASHINGTON, USA: GRAVEYARD TOUR
Lynden is a small border town of Washington, known for its Dutch heritage, and hence many rightly call it 'Mini Holland', where majority of its residents have Dutch roots. While I was here, visiting my uncle for a week, I came across a small board outside a graveyard, stating guided tours timings, during my walk. AsI had never imagined graveyard tours, I was thrilled and began to imagine how such tours must be. Excited and curious, I arrived on the day of the tour at the graveyard, where I was soon joined by five elderly women from the town, followed by the guide, who arrived in a black and white suit in an old car.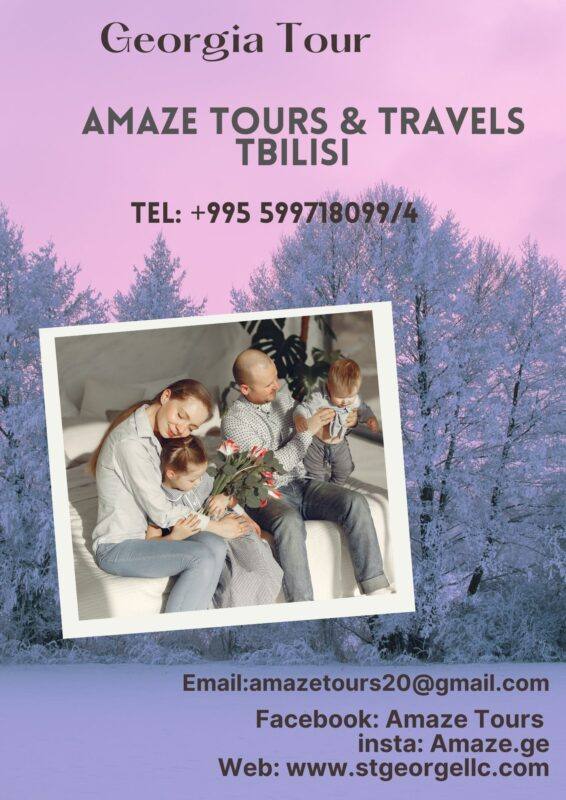 We first met in his small wooden office in the middle of the cemetery where he shared some rules and then took us straight around the graves, holding a file, with many historical facts. He and other locals with me were excited to welcome me as I told them that I was a tourist from India. It's good to be part of unique tours, I told them. He introduced us to first graves –first librarian's grave, first policeman's… and then various trends seen in the cemetery, especially the design of graves. I loved the way he read the details of many graves and also took us to some mysterious graves, which we were very much expecting. The tour lasted for 40 minutes, and there were no restrictions on photography. However, the same night, I had a scary dream.
Location: the very same graveyard. But the best part was that some very beautiful epiphanies, adages and realisations crossed my mind during this tour. One of them: 'Enjoy your life before it melts.'
Admission: free tours, donations welcome. I also learnt that not only this but many graveyards offer free guided tours, be it any corner of the world.
Useful link: www.lyndenwa.org
ADELAIDE, SOUTH AUSTRALIA, AUSTRALIA: THE GOAL
When I was in Adelaide, every local recommended me to visit its old prison, now a museum. Known as the 'Adelaide Goal', it remained active from 1841 to 1988 and was then soon converted into a museum. I had never been to any jail earlier and neither had I ever thought of touring a jail during my travels but since this prison carries tons of history and rare stories, I had to visit.
Many told me it's haunted and when I approached the ticket window, I got the confirmation, even before I asked. "This is your self guided map but I would like to inform you that this Goal is a haunted place but our resident spirits won't harm you. In case you want to experience their presence, book a night here, which is very much possible or take our haunted tour late in the night…", I was told. I was alone as I walked in and I felt very different there, some kind of fear running in me. Just on the back of the cells were graves of the late prisoners, who were hanged in the very same jail, minutes away from the cells.
I marched to the hanging room, where vibes were strange and walking along the graves did scare me as there was no soul around –just me and some odd looking birds as if flying to keep an eye on me. Thankfully, as I reached the canteen section, where prisoners once dined, I came across a family from Scotland. We swapped our feelings of being here, and we ended up asking each other the same question: 'how did you feel in the hanging room?' The guide map given to me also described details about prisoners, their crimes and even the spirits that visit. After having spent about an hour (an hour is a must for detailed exploration), I stepped out, with a rare experience.
Admission: ticketed, advance booking not needed. Night stay or haunted tours –not for the faint haunted
Useful links: www.adelaidegoal.sa.gov.au and www.southaustralia.com