18 Years Of Wait Ends, Now Kannamma Finally Returns Home
Bahrain, March 14, 2023: After 18 years of being stranded in Bahrain without any travel documents, 60-year-old Mrs. Donga Kannamma has finally been able to return to her home country of India. Kannamma, who arrived in Bahrain over 18 years ago, had no valid documents for travel and was unable to leave the country due to a lack of proper documentation.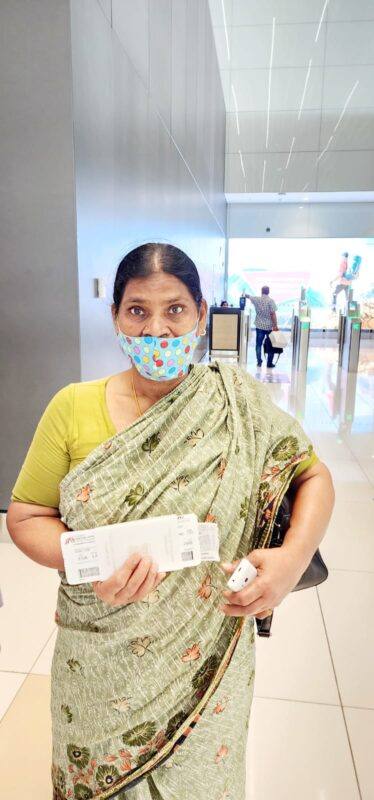 The Indian Embassy in Bahrain issued an Emergency Certificate (EC) in September last year with the available documents from Indian government authorities, but Kannamma was unable to clear immigration clearance due to a lack of proof documents and no details in the system. However, thanks to the persistent efforts of Mr. Sudheer Thirunilath, country head of Pravasi Legal Cell, and the support of the Indian Embassy, Kannamma's case was finally resolved.
With the help of the Embassy of India, Kannamma was provided a ticket and flew back to Hyderabad today on a Fly Dubai flight. Her journey home was made possible by the collective efforts of several individuals and organizations, including Mr. Sanipaul, VP of The Indian Club, who found her during the Indian Embassy Vaccination Drive held last year and arranged the supporting documents from India to issue the EC. He also provided a place for her to stay and all the necessary support.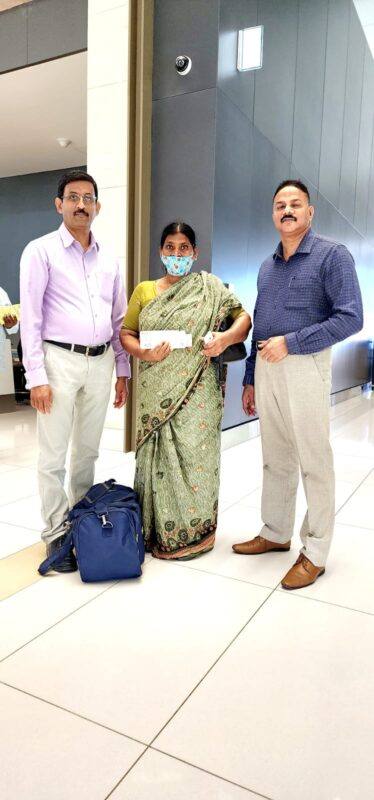 The Bahrain Immigration Authorities also contributed to the successful resolution of Kannamma's case. The AP state government authorities and the expat Indian organizations in Bahrain worked tirelessly to send her back to India.
Donga and her family expressed their gratitude to all those who helped her in this difficult situation. The successful return of Kannamma to her home country is a testament to the power of collective action and the importance of compassion in helping those in need.