Annai Tamil Mandram (ATM) celebrates Tamil New Year and its 2nd Anniversary.
As part of the celebration, Annai Tamil Mandram (ATM) has launched the poster for their upcoming *"THE GRAND TAMIL DEBATE SHOW"* scheduled for 27th May 2022 at Keraleeya Samajam premises, Bahrain.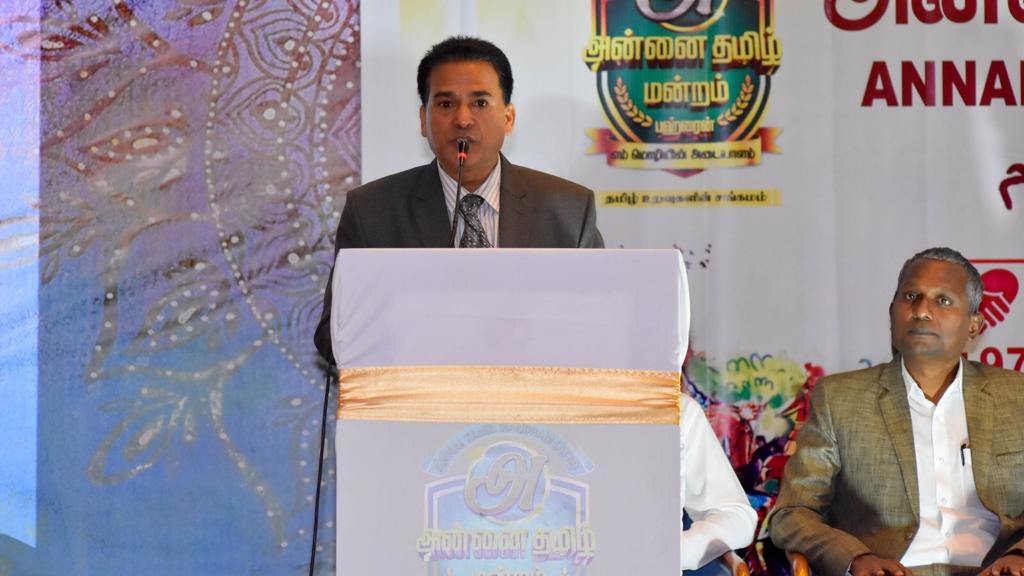 The Grand Tamil debate show poster was launched by the Chief Guest Mr. Ravi Shankar Shukla, Second Secretary of The Indian Embassy in the presence of Mr. Jayashankar, Managing Director of AMPS, Mr. Pugazhendhi, General Manager of Gulf Fencing and Surfacing, Mr. Sudheer Thirunilath , Indian Diaspora Ambassador  Bahrain and also Country Head Pravasi Legal Cell Bahrain Chapter, Ms. Tanima Chakraborty, Managing Director of Al Barq group of companies & President of Rotaract club, Bahrain, Mrs. Nisha Rengarajan, Joint secretary, Head of Women's wing of Indian Community Relief Fund, Immediate past President of Indian Ladies Association, Ex-President of Indian Fine Arts Society, Dr. Pon Shankara Pandian, Founder and Advisor of Muththamizh Solvendhar Mandram.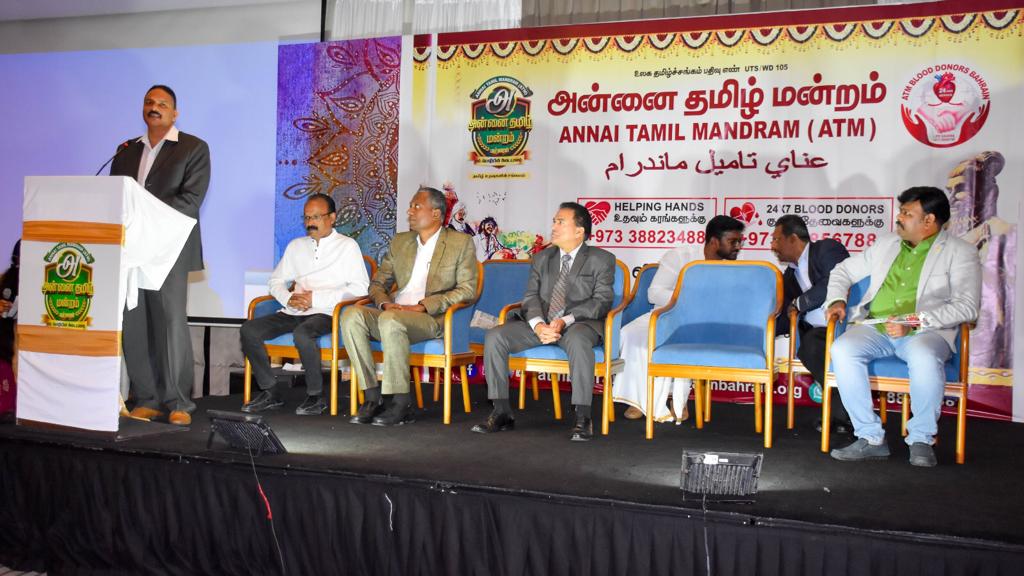 All the Chief Guests and VIPs were honoured by Mr. Senthil GK, President,  Mr. Thamaraikannan, general Secretary and Mr. Abusali Event Chairman of Annai Tamil Mandram. 
More than 200+ community people have participated in the celebration.