The Rising Star Of New Zealand Cricket With Indian Roots
Inderbir Sodhi, better known as "Ish," is one of the leading leg spinners in the world. The burly 30-year-old leggie is an integral part of the New Zealand side across all formats. What's more interesting is that Ludhiana-born Ish's parents emigrated to New Zealand when he was four years old. Known more for his exploits in the white ball version of the game. Ish made headlines when he claimed five wickets—his first haul in Test cricket—in the opening Test against Pakistan in Karachi in December 2022.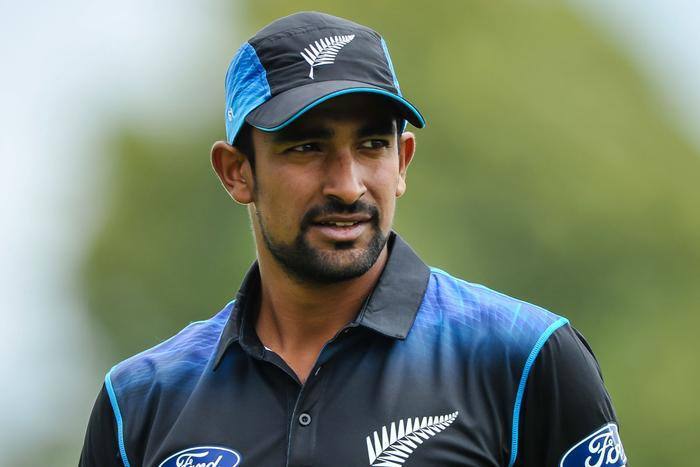 Ish's father, Rajbir Singh Sodhi, was a successful doctor who wanted to try his luck abroad. He chose New Zealand because one of his uncles was already settled in Auckland, and that prompted him to emigrate to the Antipodes. Recalling his shift from the pacy city of Ludhiana to the more languid and tranquil city of Auckland, Ish initially felt that he had been transported to another world. "Once we landed and settled down, the quieter environment of Auckland was something of a shocker." We could barely hear the high-pitched sounds we were so accustomed to (in Ludhiana) and instead were met by silence for most of the time. The transition was too much of a contrast for me. "My mother, Simran, a school teacher, played a big role in helping me to settle down," he said.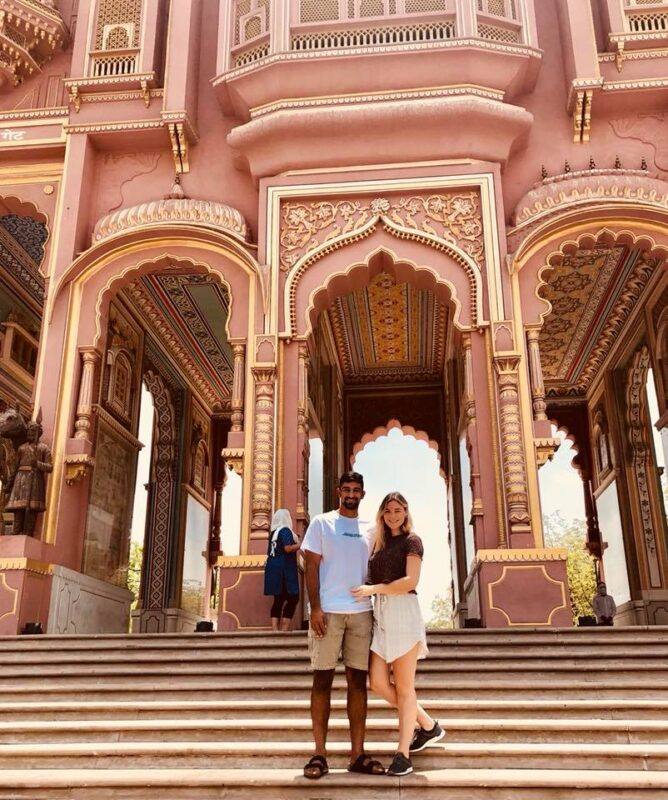 The young Ish was very good in his studies, and initially his plan was to become a doctor. "I was very interested in becoming a doctor because I was good at studies and no one in my family was a doctor." All that changed one day when I went and casually bowled at a local club in Auckland. "It was as if I were pulled into the game—something inexplicable and difficult for me to explain," he said.
The next thing Ish was doing was frequenting Parnell Cricket Club in Auckland as and when he could muster time between his studies. What started as a "fling" soon turned into an obsession as he became more and more involved in cricket. He also became very interested in following the exploits of leading New Zealand and Indian cricketers.
Ish had to make a difficult decision when he was 18 years old. His grades were very good, and things looked set for a doctor's career, but then there was a blip. His leg spin was gaining prowess, and soon he was touted as one of the finest young prospects. Ish's predicament was that becoming a doctor had become secondary to cricket. But the challenge was how to break the news to his father.
"It was one of the toughest decisions of my life." I remember that I could not sleep a wink at night the day before I was to break the news to my father. I was confident about my future as a cricketer, but I was not sure how he would react. "Thankfully, I was able to convince him, and he relented after some initial hesitation," added Ish.
Once the monkey was off his back, a liberated Ish then went about leaving his stamp on the game in a planned manner. He joined Dipak Patel's spin academy in Napier and was taught the nuances of spin bowling by Dipak, another PIO who played a major role in New Zealand reaching the semi-finals of the 1992 World Cup. "It was Dipak sir who taught me the finer points of leg spin bowling; also, he stressed the need to have variations and mix things up." "I am eternally grateful to him for this," said Ish.
Ish was soon in the thick of things, honing his leg spin skills and making waves at the national level, taking a series of five wicket hauls. He caught the eye of the national team and was soon playing for New Zealand in One Dayers. He made his international debut when he played in the ODI against Zimbabwe in August 2014.
Dream moment
His dream moment came in 2016, when he made his debut when New Zealand hosted the test series against India. There was a twist to his celebrations when, by pure bad luck, his father, Rajbir, was touring Brisbane (Australia) when the happy moment came. So it was left to his mother, Simrat Sodhi, to handle the congratulations, which were pouring in by the minute. "I will never forget that moment—my mother, a school teacher, doing her best to handle the heavy outpour of felicitations. "It was a very amusing yet touching scene, and I must admit that I was very proud of myself," said Ish.
Ish recalled another incident that still gives him goose bumps. In 2012, India toured New Zealand for a Test series, and that was the first time he got to see Sachin and David, his idols, in flesh and blood. "I was on the moon when I got the call to bowl at the nets for the visiting Indian team. I had read and watched Sachin and Dravid bat. "Now, I was there bowling up to them, those memories will be etched in my memory forever," he said. Ish, whose idol is the legendary Anil Kumble, feels that cricket gave him the platform and purpose to not only become a good player but also a good human being. "Sports teach one to be humble and grounded no matter what one's achievements are," he signs off.