Beautiful Kochi: The Queen Of Arabian Sea
The town that truly represents India
India is a land of rich cultural heritage which is reflected in its diverse geography, Art, literature, languages, ethnicities, food etc. There are a few places where you can see multiple types of cultures that co-exist. A small yet historically significant town named Mattancherry and the adjacent locality of Fort-Kochi, located in the state of Kerala remain as the finest example of this. They are the most sought-after twin-town attraction of foreigners.
Mattancherry is a town that represents a sample of the Indian subcontinent itself, as it has the unique identity of having localites from across India-from more than 20 states -who live with harmony, with keeping their own customs, traditions and lifestyles. Fort Cochin and Mattancherry are the focus of interest, where the city's extraordinary history of foreign influence and settlement is reflected in a variety of architectural styles.
This is an ideal destination for any tourist who wants to see the rich Indian culture & heritage. Located in the city of Kochi which is the queen of Arabian Sea and in the district of Ernakulam, Mattancherry and nearby town Fort Kochi would give a pleasant tour with lots and lots to see.
Following are the major attractions of Mattancherry:
a) People migrated from various states, speaking various languages- Migrants from various parts of India who speak their own mother tongue, staying in close-by houses is a wonderful sight. The town always welcomed and embraced various cultures, helping them to nourish and grow in its land.
b) Existence of Jews & Jewish synagogue– Mattancherry is the only place in Asia where Jews are living as a community. Even though the number of Jews shrinking every year (hardly 20 as of today), you can see the wonderful monuments of Jewish settlements there. Their houses are built in European architecture. Queen Elizabeth had visited the synagogue in 1996.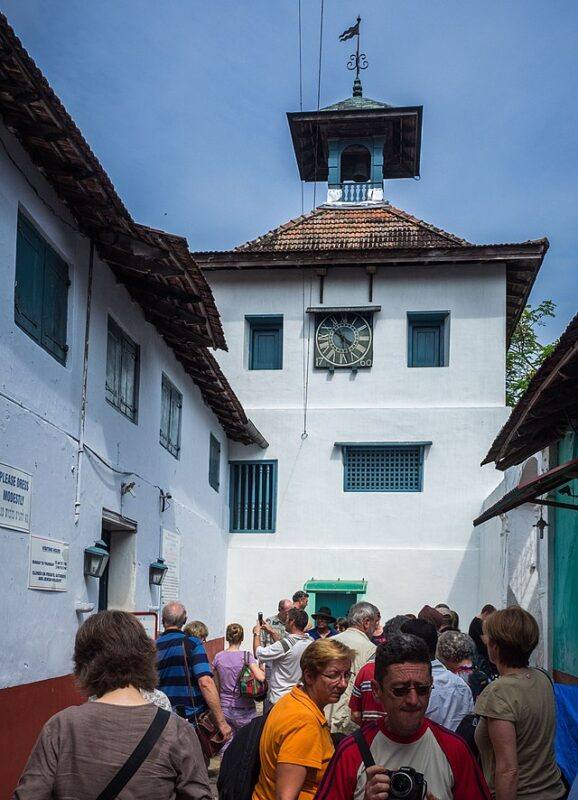 c) Soothing backwaters & sea –The beauty of Mattancherry can be fully seen with its surrounding backwaters. The town is connected to the city of Kochi not only through road but also by water. There is a boat jetty which has regularly traveling boats which take passengers to the city & back. Boating would give a refreshing voyage, enjoying the beauty of Arabian Sea and experiencing the cool breeze.
d) Trade hub– Mattancherry had been the trade hub of not just Kochi but the entire nation for centuries with the production and commerce of spices like elaichi, pepper & turmeric. You may know that it is for these exotic spices, Portuguese and British came to our land. Even now, it is the prominent center from where spices are exported within the country and abroad.
e) Cochin Thirumala Devaswom Temple– CTD temple, also known as Gosripuram Sri Venkatachalapathy temple is an important place of worship of Hindus from all over the world. The deity is of Lord Venkatachalapathy is known as the Avatar or manifestation of Lord Mahavishnu, one of the Trimurthy (The Holy Trinity), and is believed as Swayambhu (self-manifested, self-emanated or born of itself). It also has the biggest temple-bell in Asia.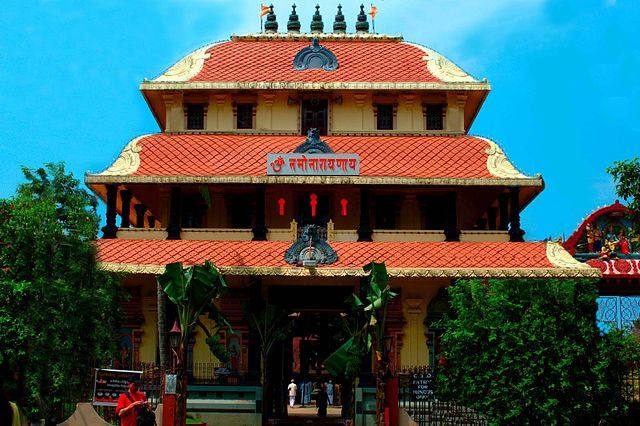 f) Jew street & Jew town –Once you enter Jew street, the commercial complex which houses all the businesses, you feel that you are in a totally different world. Each little shop would show you unique items of antique value, in the form of furniture, ornaments, dresses etc.
g) Mattancherry palace – Mattancherry palace was built by the Portuguese in 1555 AD and then the Dutch had renovated the same. It has a wonderful art gallery which showcases the best paintings of Hindu mythology. The interior of the palace is decorated beautifully with royal possessions like headgear, weapons, palanquins and royal furniture, royal dresses etc.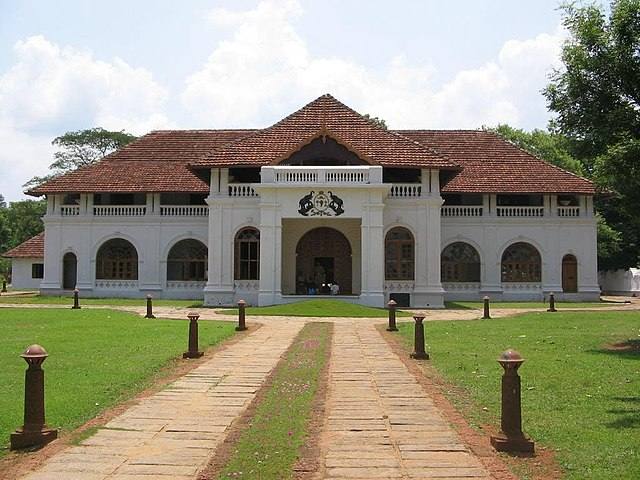 Unlike any other tourist destinations, here you need not enter into any particular building or to a particular sight to enjoy- the entry in this town and a walk in the streets watching the people engaged in their daily life itself will give you an unusual experience, as you can see variances in one fold.
Fort Kochi
Fort Kochi, the town close to Mattancherry, is waiting with a lot more surprises for you. Walking through Fort Cochin will transport you back to the last years of the 15th century. You can see the Portuguese, Dutch, British touches all around. Fort Cochin probably has the best preserved history of colonial times. The ideal way to bring it alive is to take a walk down its old colonial roads, with its tree-lined avenues and charming little lands beside the seashores.
From the year 2012, Fort Kochi hosts The Kochi Muziris Biennale, a biennial international contemporary art exhibition that runs for four months. Cochin Carnival is a very popular and grandeur Parade-show held on every year New Year eve, that 31st December.
Following are the major attractions of Fort Kochi:
Chinese Fishing Net- These are fixed land installations for an unusual form of fishing – shore operated lift nets. Their size and elegant construction is very photogenic and the slow rhythm of their operation is quite mesmerizing. It is believed that Chinese travelers during the reign of Kubla Khan had introduced this art of Chinese fishing to Cochin.
Indo Portuguese museum– The Indo-Portuguese Museum situated in Fort Kochi throws light on the strong Portuguese influence in both the art and the architecture of the region. The museum today is an important center to understand the Indo-Portuguese Christian Art heritage, which is still surviving. The museum is divided into five main sections, according to the nature of items displayed in each section. They are – Altar, Treasure, Procession, Civil Life and Cathedral.
Fort Kochi Beach- The main attraction of Fort Kochi beach is the historic fort that is the best example of indo- European architecture. It is the fishing village that became the first European township in India. This offers the ideal ambiance to relax and to let your thoughts soar to new heights of creativity.
Santa Cruz Basilica – Santa Cruz Basilica, a Roman Catholic Cathedral located at K.B Jacob road in Fort Kochi, is one of the finest and impressive churches in Kerala. It is a place of devotion as well as a center of historic significance, gifted with architectural and artistic grandeur and colors of the ancient style. This magnificent church is a must see destination for tourists who come to Kochi.
Bishop's House – Built by the Portuguese in A.D.1506 as residence of the Portuguese governor, Bishop House is the oldest Catholic Dioceses in India located near the Parade ground, Fort Kochi. A prominent heritage of Fort Kochi, it is characterized by large arches that have a circular garden path winding up to the main entrance.
St. Francis CSI Church/Vasco-Da-Gama church- Originally built in 1503, is the oldest European church in India and has great historical significance as a mute witness to the European colonial struggle in the subcontinent. The Portuguese explorer, Vasco da Gama, died in Kochi in 1524 when he was on his third visit to India. The gravestone of Vasco da Gama can still be seen here.
To shop
Jew Street hosts the tourists with a handful of shopping items, like handicrafts, antique furniture and other equipment, dresses, ornaments, books etc.
There are shops nearby Fort Kochi beach as well as in Palace Road which sell similar items.
You can take home the most delicious & fresh spices from Spice center in Palace road, Mattancherry.
To eat
Fort Kochi sea-shore will give you the true memory of real, traditional sea-food. Cuisines of localities, like Konkani's and Gujarathi's which are sweet & spicy available in local shops & bakeries.
How to reach
The city of Kochi has an Airport and is well connected by Air, Rail, Road and Water ways from all the parts of the world.
All images credit: wikimedia commons