The Ukraine war and its implications for India
Since Russia started a full-scale military foray into Ukraine on February 24, 2022, the world is watching the developments with bated breath. The warning lights actually went up in October 2021, when Russia began moving its troops and military equipment close to the Ukrainian border. The unfolding situation in Ukraine has several implications for India.
The safe return of Indian citizens stranded in Ukraine is a top priority. As of the time of writing this piece, India has already carried out a round of evacuation of Indian nationals. The first batch of Indian students departed from Chernivtsi in Ukraine by bus for the Ukraine-Romania border.
On the domestic front, India is likely to be faced with a period of higher commodity prices, particularly oil, and food items. Inflation was already high, and the Ukrainian war will likely add to the burden on the wallets of the common citizens. According to Nomura Research's analysts, every 10 per cent rise in crude oil price will reduce about 0.2 percentage point (pp) from India's GDP growth and enlarge the current account by 0.3 per cent. It is likely that India's subsidy bill will also spike due to increased subsidy requirements for LPG and kerosene.
If the price of crude oil in the international market breaches the USD 110/barrel mark, India's inflation would skyrocket since crude imports account for 20 per cent of the nation's import bill. The Indian rupee will also weaken in the international currency markets, while uncertainties impede fresh investments, both domestic and foreign. All this will have a bearing on the already high unemployment rates as companies will crimp further.
There are several foreign policy implications, too. On February 26, India abstained on a US-sponsored UN Security Council resolution that condemned Russia for the invasion. Eleven countries voted in favour of the resolution, while India was among just the three countries that abstained, including China and the UAE. India's decision despite Ukraine's fervent pleas to the Indian government to support its cause will hint to major foreign powers the depth of New Delhi's defence ties with Moscow, which is under stringent Western economic sanctions.
India has a tight rope walk to balance here and let us hope that we pull it off successfully while praying for the quick cessation of human suffering.
This article is contributed by M P Joseph and J Sudhakaran.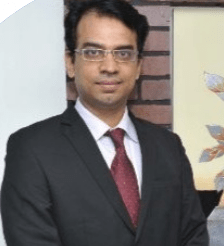 J Sudhakaran is a public policy researcher and strategic communications specialist who focuses on policy research on areas that include geopolitics, political economy, technology and innovation.