The Vibrant India International Trade Fair 2023 Begins Now
WFY Bureau, New Delhi: Today, Pragati Maidan welcomes the India International Trade Fair, which brings together 5,000 exhibitors to highlight India's diverse trade culture. The fair, which is co-hosted by Kerala and Bihar, features states such as Delhi, Jammu and Kashmir, Jharkhand, Maharashtra, and Uttar Pradesh under the theme 'Vasudhai Vakutumbakam: United by Trade,' and is organised by the India Trade Promotion Organisation (ITPO).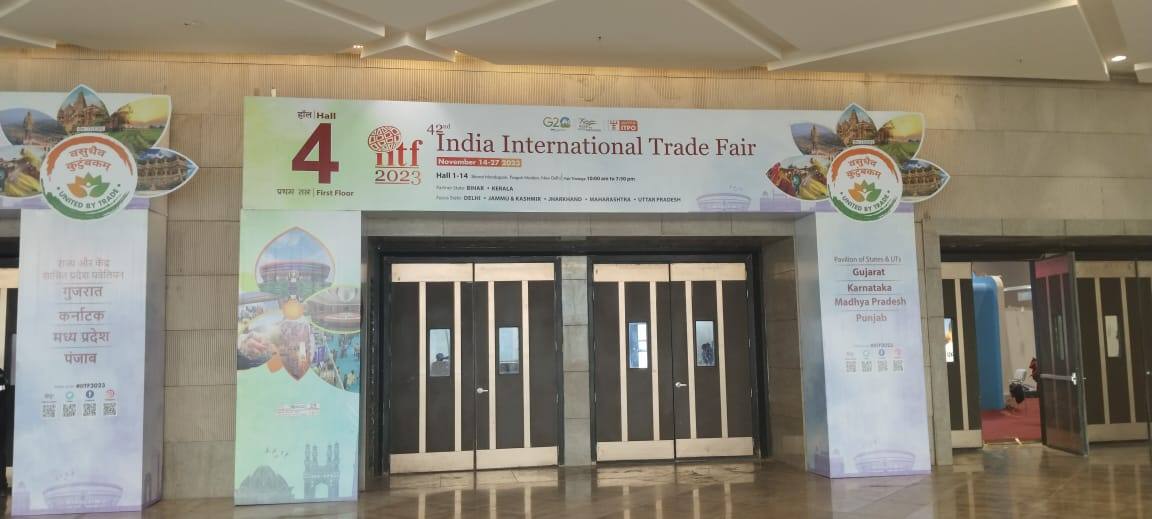 The 42nd edition of the India International Trade Fair (IITF), the capital's annual event, returns to the renovated Pragati Maidan complex on Monday, with the Delhi traffic police issuing an advice advising commuters that considerable congestion is expected on many highways.
The trade expo, which will be held from November 14 to November 27, will open today at 3.30 p.m. at the Bharat Mandapam. According to the traffic advice, the event is projected to draw more than 40,000 visitors during the week and 100,000–200,000 on the weekend. The commuters are advised to avoid Mathura Road, Bhairon Marg, Ring Road, Sher Shah Road, and Purana Qila Road due to expected congestion.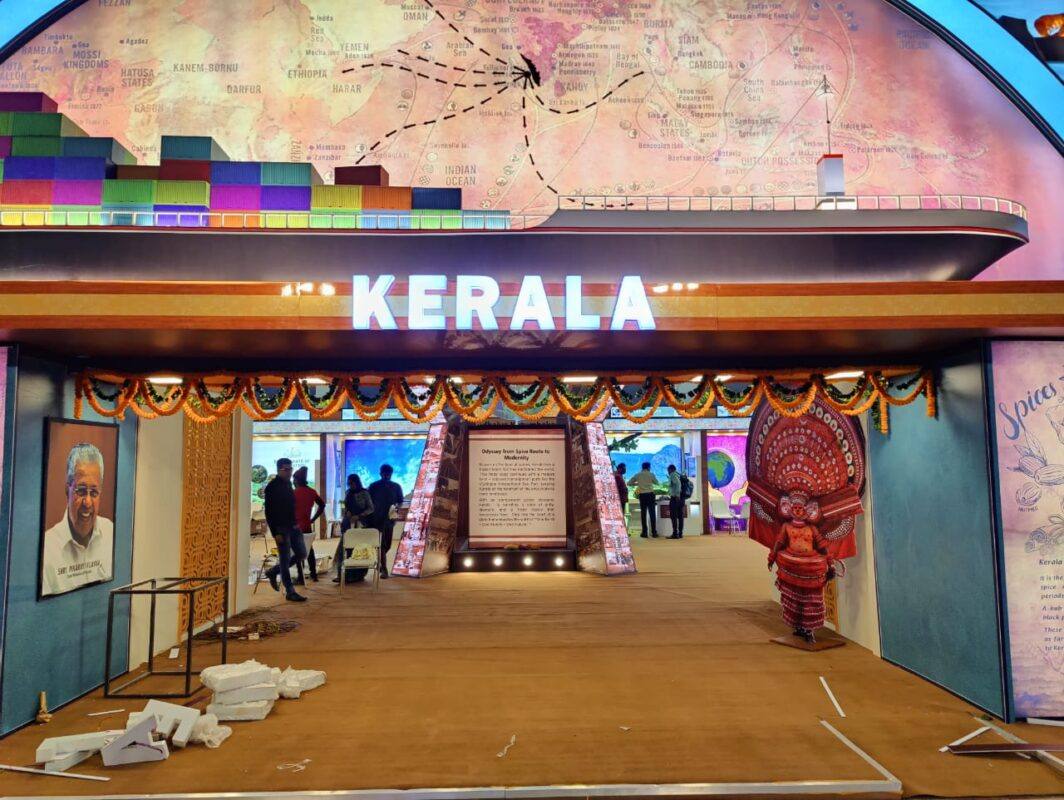 Dr. V. Venu, Chief Secretary, will officially inaugurate the Kerala Pavilion, a 624-square-foot tribute to Kerala's trading history, highlighting Muziris legacy and the recent achievement of Vizhinjam Port. The pavilion intends to provide a platform for local entrepreneurs to promote Kerala's ethnicity and culture, with 44 stalls recounting the state's commercial growth.
The motto of this year's fair is "Vasudhaiva Kutumbakam—United by Trade," according to officials of the India Trade Promotion Organisation (ITPO), which runs the ITPO complex at Pragati Maidan, the event's venue.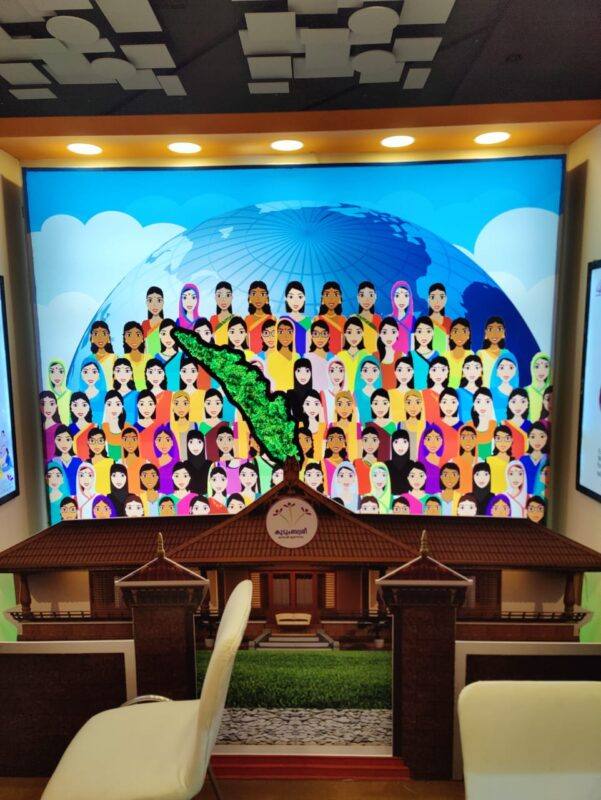 According to a senior ITPO official, 482 private exhibitors and 3,000 stations from government departments and organisations have already signed up for the 14-day exhibition. "This edition is expected to have at least 3,500 exhibitors." "At least 13 foreign countries will be displaying their products," the spokesperson stated.

The Indian Union Territories and the states of Delhi, Jammu and Kashmir, Jharkhand, and Maharashtra are the focus states. The focus countries are Afghanistan, Nepal, Bangladesh, Iran, Vietnam, Kyrgyzstan, Indonesia, Thailand, Tunisia, Oman, Egypt, Turkey, and Lebanon. "China, South Africa, and Korea have not participated in the trade fair since the COVID-19 outbreak," the official went on to say.
The fair will be open to the general public on November 19, after the first five days are reserved for business visitors. Officials stated that tickets for adults priced at ₹80 on weekdays and ₹150 on weekends are available online or at 55 main Metro stations, excluding the Supreme Court Metro station.
"The Delhi Metro Rail Corporation has started selling entry tickets for the 'business days' and these are available at 55 Metro stations across Delhi." Ticket sales for the 'general public days' (November 19–27) will begin on November 19. To avoid overcrowding, tickets will not be sold at the Supreme Court Metro station or site," an official stated.
This will be the largest trade exhibition since the yearly event began in 1980, according to authorities. It will have a covered area of 110,000 square metres and will use all of the display halls. The renovated complex's two amphitheatres and melodic fountains will be used for cultural events. During the 14-day period, more than 1,000,000 people are scheduled to visit. The enormous underground parking lots beneath the building are also being used for the first time during the trade show, they noted.
ITPO and traffic cops advised people to take public transport to Pragati Maidan. "Those coming by Delhi Metro may de-board at the Supreme Court Metro station and enter ITPO through gate number 10, or use the shuttle service for entry through gates 6 and 4," according to the notice.
The traffic police stated that tourists would be denied admission through gates 5-A, 5-B, 7, 8, and 9, but would be permitted at gates 1, 4, 6, and 10. "The drop-off point for chauffeur-driven vehicles, taxis, and autos will be on the service lane in front of ITPO gates 3 and 7, as well as near the basement parking space entry gates." "On all days, entry will be prohibited after 5.30 p.m.," the notification stated.
The traffic advisory stated that no vehicle would be permitted to stop or park anywhere on Mathura Road, Bhairon Marg, Sher Shah Road, Purana Qila Road, Bhagwan Das Road, or Tilak Marg, and that vehicles found parked here would be towed to Major Dhyan Chand National Stadium and parked at its gate number 5 parking facility.
"Exhibitors and visitors will use the new complex's two basement parking facilities, which have a combined capacity of 3,000 vehicles." Parking for the Bhairon Mandir/Zoo will also be accessible," a second official noted. According to a third ITPO official, in addition to the culinary zone, the three amphitheatres and musical fountain will feature two cultural evenings beginning at 3.30 p.m. "At least 22 states have been given slots in 'amphitheatre 1', to showcase regional art forms." On Wednesday, Maharashtra will take the stage, followed by Karnataka, Uttar Pradesh, and Tamil Nadu. "The state days will conclude on November 26 with West Bengal," the official stated. Cultural performances by musicians such as Amjad Ali Khan, Jayaprabha Menon (Mohiniyattam), RK Majumdar (Santoor), and Ustad Abdul Hamid Sabri (Qawwali) are expected at 'Amphitheatre 2' and the musical fountain.