To Look Into The Expat Issues And Timely Resolution, Indian Embassy Held An Open House
The Embassy of India organised an open house on October 28, 2022, which was chaired by the Ambassador. The Embassy's consular team and a panel of lawyers were also present. About 50 Indian nationals participated regarding their redressal of grievances. The Ambassador praised the Indian community organisations, including ICRF, ATM, World NRI Council and volunteers, for working with the Embassy in the successful resolution of a number of consular and labour matters.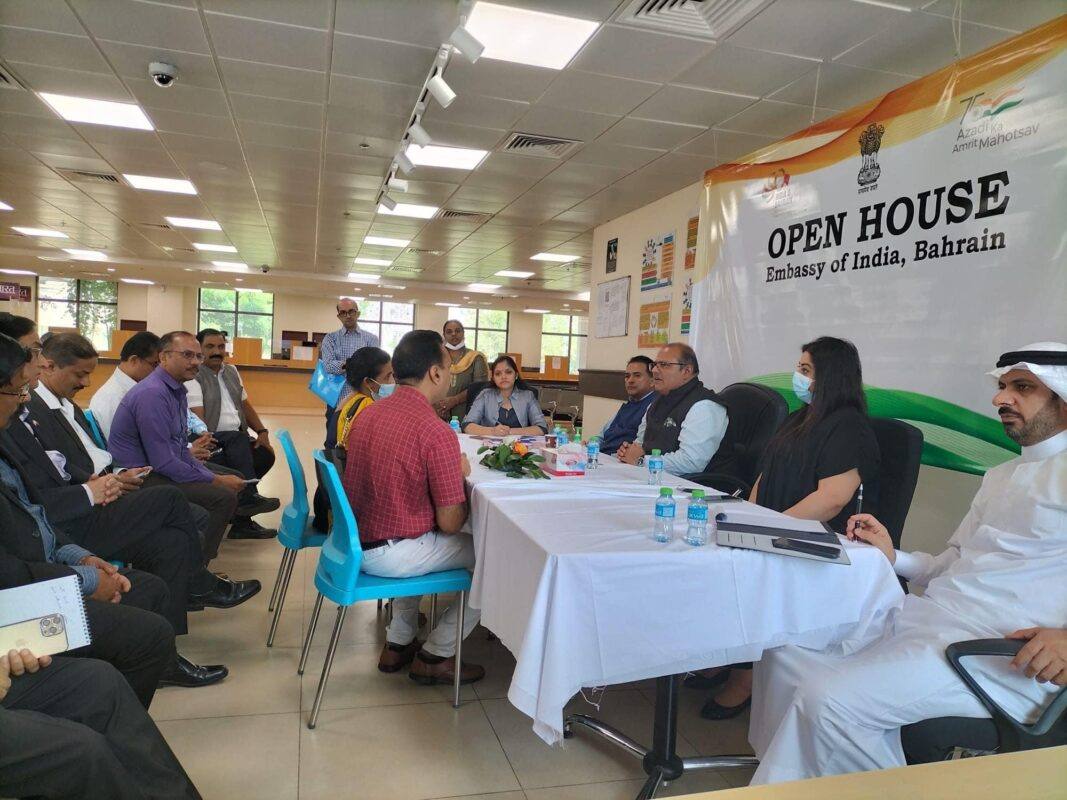 The Ambassador began addressing the Open House by wishing them Diwali greetings and also briefed them on the various socio-cultural and welfare activities that took place during the month.
The Ambassador urged the community members to follow the new guidelines for work permits released by LMRA, replacing the existing flexi visa scheme. The Ambassador also provided information on the scheme's various features, which were implemented by the LMRA as a labour market reform to protect the rights of both employees and employers. He also informed the community members about the tough warning issued by the local authorities against the consequences of working illegally or working on a visit visa.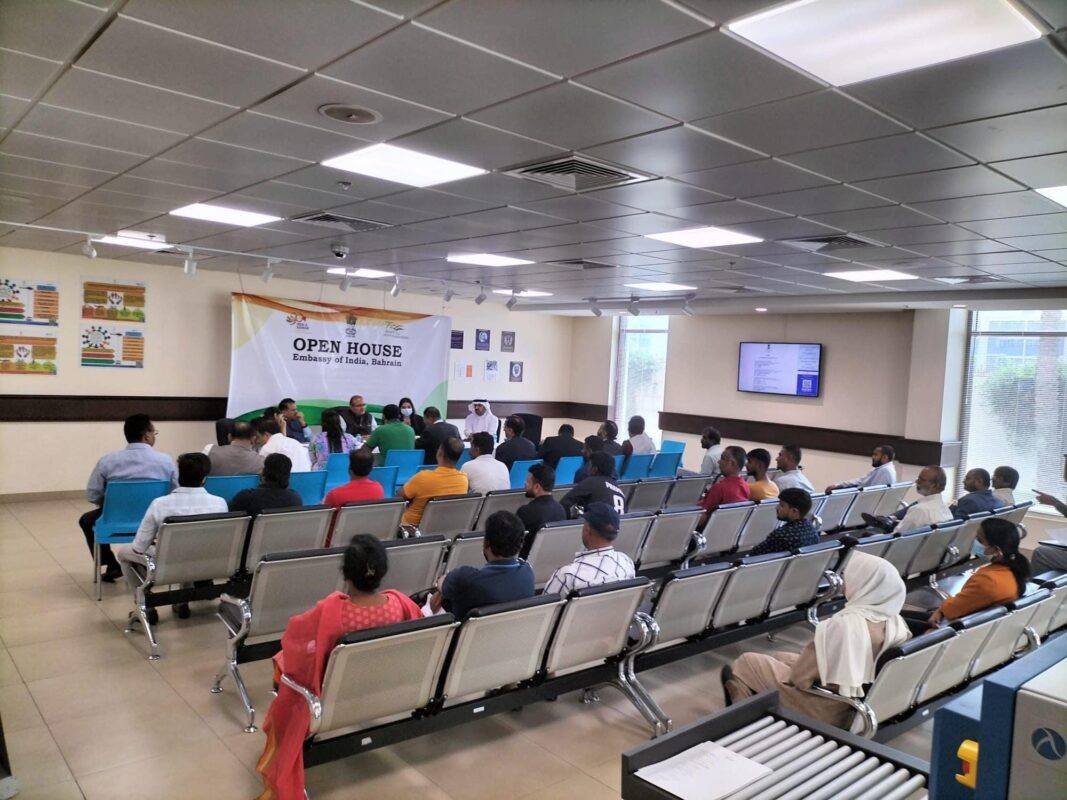 The Ambassador thanked local government authorities, including LMRA and Salmaniya hospital, as well as community organisations, for all their support and assistance, which led to the successful resolution of various cases, including those of Mr. Naga Raju Marampudi and Ms. Selvanayaki. All of them have travelled back to India.
It was a productive session that led to the resolution of a number of cases. The Ambassador thanked Indian community organisations, particularly ICRF, Bharathi Association, World NRI Council, BKS, TKS and KMCC for their active participation. The Embassy reiterates that all Indian community members can reach out to us in case of any problem on a 24*7 basis at 39418071 and cons.bahrain@mea.gov.in.