Who Will Be The Next President Of The World Bank?
The frontrunner to lead the World Bank is Ajay Banga, a former Mastercard executive of Indian descent.
Ajay Banga, the former Chief Executive Officer (CEO) of Mastercard, is considered to be a leading candidate to head the World Bank. Ajay Banga is a highly accomplished business executive with extensive experience in the financial sector. His potential appointment as the head of the World Bank would certainly be a significant milestone for the Indian Diaspora, spread across the globe.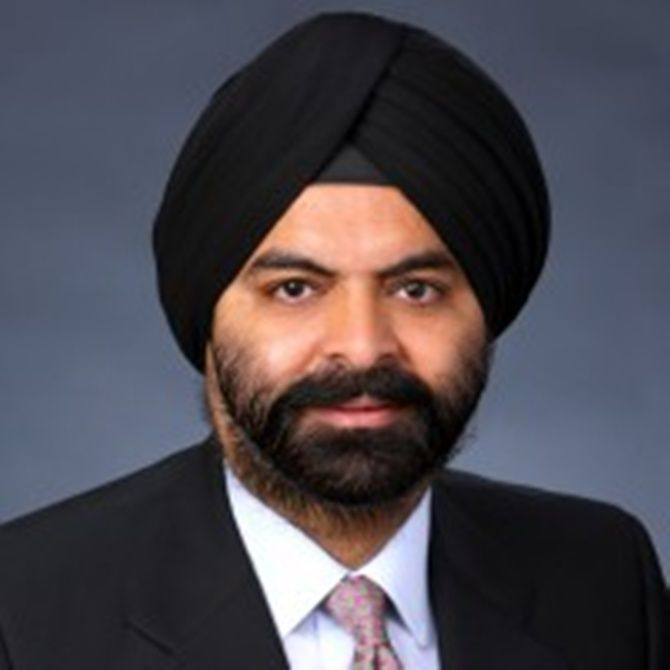 The World Bank president is selected by the Board of Executive Directors, and the position does not directly represent any specific country or community.
As the U.S. nominee for the next World Bank president, Banga faces the challenge of leading an institution that plays a critical role in addressing global economic development and climate change issues. If confirmed, he will be the first Indian-origin to lead the World Bank or the International Monetary Fund, the two top international financial institutions.
Janet Yellen, the US Treasury Secretary, said that she anticipates that Ajay Banga, the former CEO of Mastercard and US nominee for the World Bank presidency, will be elected to lead the multilateral development bank. In her prepared testimony for the House Appropriations Committee's State, Foreign Operations, and Related Programmes subcommittee, Yellen stated that Banga would be responsible for helping the institution evolve to better address new challenges. "This evolution will enable the Bank to achieve its critical poverty reduction and development objectives," Yellen will inform lawmakers who oversee the Treasury Department's funding.
Banga, aged 63, recently completed a three-week global tour during which he met with government officials, civil society organizations, and other stakeholders in both borrowing and donor nations while campaigning for the top position at the bank. In late February, President Joe Biden nominated Banga, an Indian-born finance and development executive who is of Indian origin and now a US citizen. He has received support from a sufficient number of other governments to virtually guarantee his confirmation as World Bank president. These nations include Kenya, Saudi Arabia, South Korea, Bangladesh, Colombia, Egypt, the Ivory Coast, the UK, France, Germany, Italy, Japan, and India.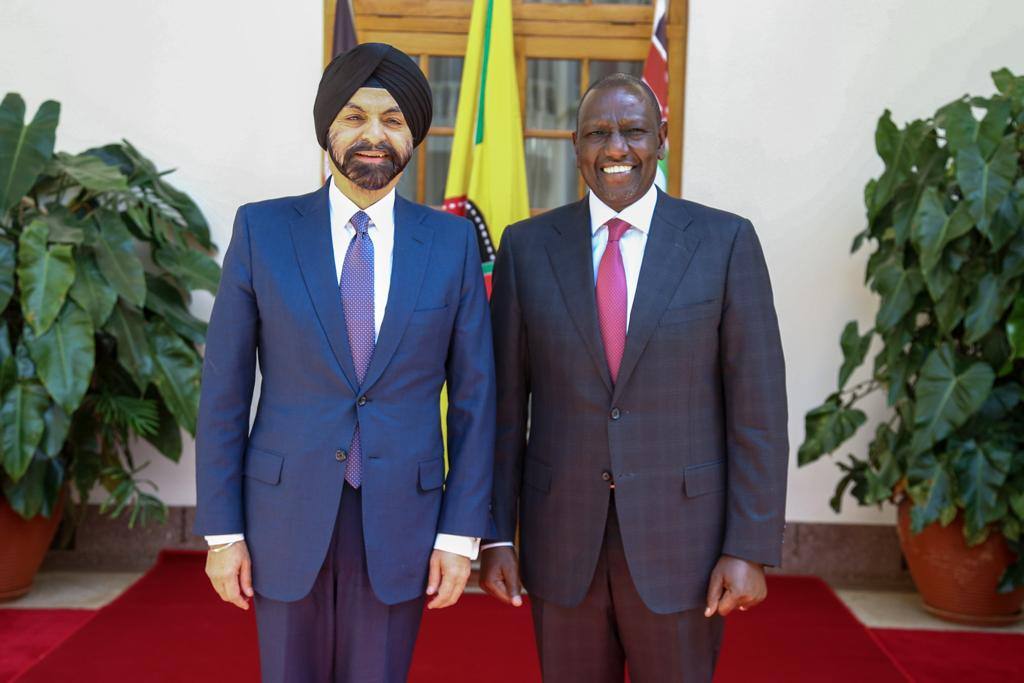 Nominations from other countries will be accepted by the World Bank until March 29th; however, no other candidates have been announced yet. Since its inception at the end of World War II, an American has always led the World Bank, while a European has always led the International Monetary Fund. By early May, the bank's board intends to choose a new president. Well this time Banga might create history, though he is an American citizen currently.
David Malpass is the current president of the bank and was nominated by former President Donald Trump. After months of controversy surrounding his initial refusal to publicly embrace the scientific consensus on climate change, he made his resignation public in February.
How will this affect the Indian communities worldwide?
As an Indian-American, Ajay Banga's appointment would serve as a source of inspiration and motivation for young Indians aspiring to succeed in global leadership roles. It would also bring visibility to the Indian community and help dispel stereotypes and biases that are often associated with people of Indian origin.
It is important to remember that the World Bank president is chosen by the Board of Executive Directors and does not directly represent any one nation or group of people.
Ajay Banga's leadership of the World Bank might potentially increase awareness of topics that are significant to India, such as poverty reduction, economic development, and climate change. This could have an effect on the Indian community globally. Also, he has been an outspoken supporter of financial inclusion, which may aid in fostering the expansion of micro and small companies in India and other developing nations.
Additionally, Banga's significant experience in the financial industry may be able to help the World Bank in its initiatives to combat poverty, deal with economic difficulties, and support sustainable development in third-world nations. His appointment might also contribute to improving ties between India and the World Bank, which would be advantageous for the development and growth of the Indian economy.
Also, his selection can contribute to an increase in the diversity and representation of leaders in international organisations. The probable choice of Ajay Banga to lead the World Bank might benefit the Indian community globally and also benefit the organisation as a whole by bringing great knowledge and experience.
Ajay Banga, a well-known personality in the Indian-American community, may be chosen to lead the World Bank, and this might have a number of important ramifications for Indian communities everywhere.
Here are some potential implications:
Inspiration and Representation: If Banga is appointed as the head of the World Bank, it could serve as a source of inspiration and representation for the Indian community worldwide. A person of Indian heritage leading a significant international organisation could possibly increase morale and give others of Indian descent a sense of pride and representation.
Emphasis on Developing Economies: Banga's vast experience in the banking industry may help the World Bank's initiatives to support economic growth in emerging nations. Banga's appointment would increase attention on issues that affect the Indian economy and other emerging economies, given that India is one of the top users of World Bank assistance.
Diversity and Inclusion: Banga's selection may encourage more diversity and representation in positions of authority within international organisations. This could be particularly significant for Indian communities worldwide, as they are often underrepresented in global leadership roles.
Who is Ajay Banga?
American business leader Ajay Banga, who was born in India, has held a number of prominent roles during the course of his career. He is currently 63 years old and was born on November 10, 1959. President Joseph Biden has proposed Banga as the candidate to manage the World Bank, subject to approval by the World Bank board of directors. Due to his accomplishments, Banga has received attention on a global scale, including being named one of TIME's "100 Most Important People in the World."
In the corporate world, Banga has handled a number of executive positions. He is currently the vice chairman at General Atlantic, a global private equity firm. He formerly held the offices of president and CEO of the business as well as executive chairman of Mastercard, one of the biggest payment processing firms in the world.
Banga has been recognised for his leadership and business acumen. He was honoured with the renowned Ellis Island Medal of Honour in 2016 and included in TIME magazine's 2018 list of the "100 Most Important Persons in the World."
Ajay Banga has made significant contributions to the business world. Here is more information about his family, personal life, education, career, awards and recognition, and milestones.
Family and Personal Life:
Ajaypal Singh Banga was born on November 10, 1959, in the Khadki cantonment of Pune, Maharashtra, India and grew up in Hyderabad.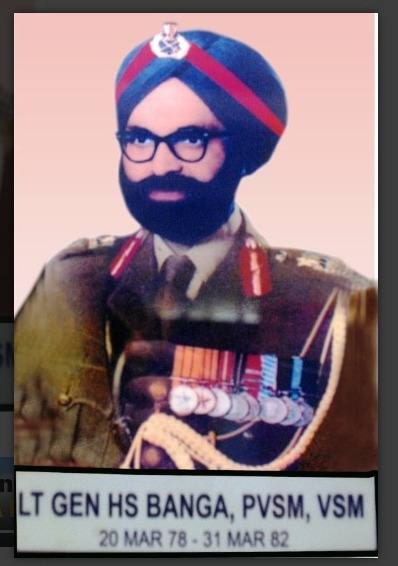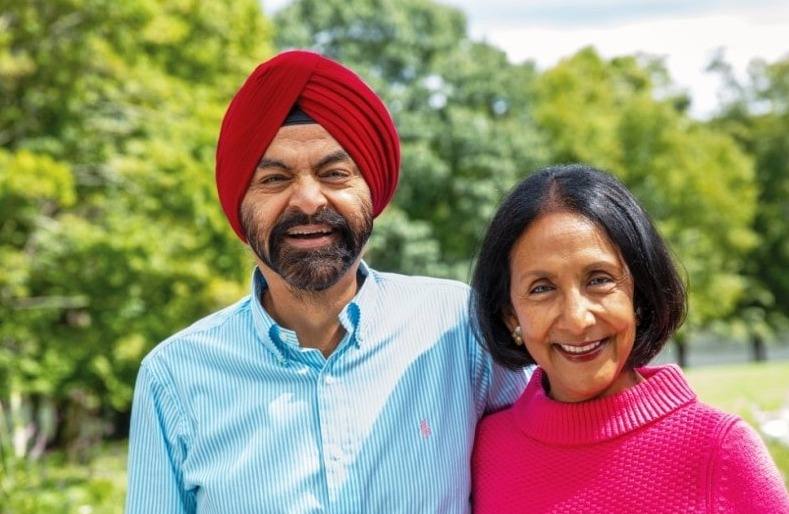 Ritu Banga is his wife, and the couple has two children. While doing their MBAs at IIM Ahmedabad, Ajay and Ritu became friends. His wife, Ritu, is a co-founder of the consulting company called Zoomdojo. Banga and his family reside in New York City.
His Harvard University-educated daughter, Aditi Banga, is Instagram's Head of Creator Monetization & Innovation Partnerships.
Jojo Banga, his second daughter, also holds a degree from Harvard.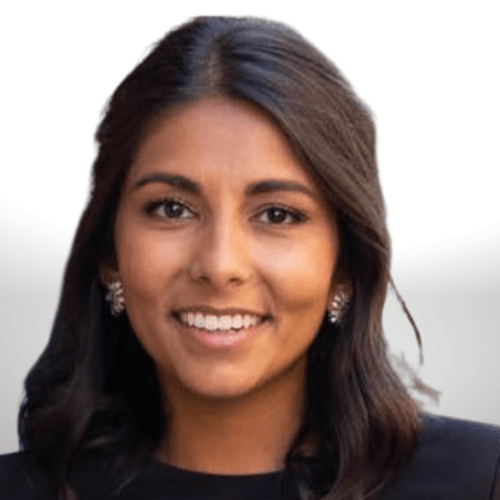 His father, Harbhajan Singh, was a highly decorated general in the Indian Army. His closest family includes his mother, Jaswant Banga; his sister, Deepa; and his brother, Manvinder Singh Banga. Manvinder is a business executive.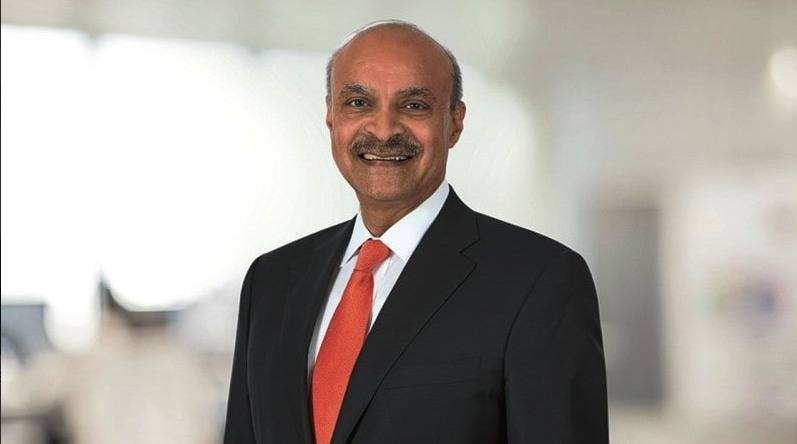 Education:
After finishing his schooling at the Hyderabad Public School in Hyderabad and St. Edward's School in Shimla, he relocated to Delhi in 1976, where he attended St. Stephen's College at Delhi University and graduated with honours in arts and economics.
He subsequently enrolled at the Indian Institute of Management, Ahmedabad (IIMA), where he graduated with a master's degree in business administration. In IIM, he topped his class.
Thereafter, at Harvard Business School, Banga attended the Advanced Management Programme.
Career:
Banga began his career at Nestle in India in 1981, where he held various managerial positions, including marketing and general management, in India and overseas. Thereafter, he joined PepsiCo, where he first served as the organization's CEO for its operations in India before rising to the position of president and COO for the company's operations in Asia, the Middle East, and Africa.
He joined Citigroup in 1996, where he served in a variety of executive capacities over the following 13 years.
Banga joined Mastercard in 2009 and is currently its president and COO. He was appointed the business's CEO in 2010; in 2016, he was elevated to executive chairman of the board. Under his direction, Mastercard extended its operations internationally and unveiled a number of novel payment methods, including contactless transactions and biometric identification.
Banga presently holds the position of vice chairman of the international private equity firm General Atlantic, where he has served on the investment committee since 2019.
Banga moved into the position of executive chairman in 2020, where he continued to give the business strategic direction.
In addition to his work in business, Banga has held positions on a number of advisory groups and boards, including those for the Federal Reserve Bank of New York, the International Cricket Council, and the U.S.-India Strategic Partnership Forum.
Awards and Recognition:
Ajay Banga has won numerous accolades and awards for his services to business.
Throughout his career, Banga has been recognised for his leadership.
Some of the notable ones are:
On TIME's list of 2018 for the "100 Most Influential People in the World."
In 2016, he received 'The Ellis Island Medal of Honour.'
The Foreign Policy Association Medal was awarded in 2015.
The Business Council's Global Leadership Award in 2014.
The India Abroad Person of the Year Award in 2013.
In addition to being named one of TIME's "100 Most Influential People in the World," he has received several awards, including the Padma Shri Award (one of India's highest civilian honours) and the Joseph Wharton Leadership Award from the Wharton School of the University of Pennsylvania.
Milestones:
As mentioned previously, Banga became the CEO of Mastercard in 2010 and served in that role until 2020. During his tenure, the company's stock price more than tripled, and its revenue and profits increased significantly. Under his leadership, the company's market capitalization grew from $41 billion to over $300 billion.
In 2016, Banga led Mastercard's acquisition of Vocalink, a UK-based payment technology company, for $920 million.
In 2018, he announced that Mastercard would be investing $1 billion in India over the next five years to support the country's digital economy.
In 2019, Banga was appointed as a member of the U.S.-India CEO Forum, which advises the governments of the United States and India on business and economic issues.
To sum it up, Banga's appointment as head of the World Bank could bring fresh perspectives and priorities to the organization's efforts to support developing economies, including India. While the precise impact of his appointment remains to be seen, it could have significant implications for Indian communities worldwide.