Ambassador Srivastava Concludes Bahrain Tenure, Prepares For New Delhi Assignment
Manama: Pravasi Legal Cell Bahrain Chapter, in collaboration with various Indian associations, organised a grand farewell reception to bid farewell to His Excellency Sri Piyush Srivastava, the esteemed Ambassador of India to the Kingdom of Bahrain.
As His Excellency Shri. Piyush Srivastava's tenure as the Ambassador of India to the Kingdom of Bahrain draws to a close, he prepares to embark on a new journey in New Delhi, shouldering new responsibilities. The farewell reception, held at the prestigious Swiss Bell Hotel on June 10, 2023, witnessed an overwhelming response from esteemed members of the PLC Governing Council, influential community leaders, and representatives from various community organisations.
This significant event provided an opportunity for PLC, in conjunction with prominent Indian community leaders, to express their deep appreciation and extend heartfelt felicitations to both His Excellency and Mrs. Monika Srivastava.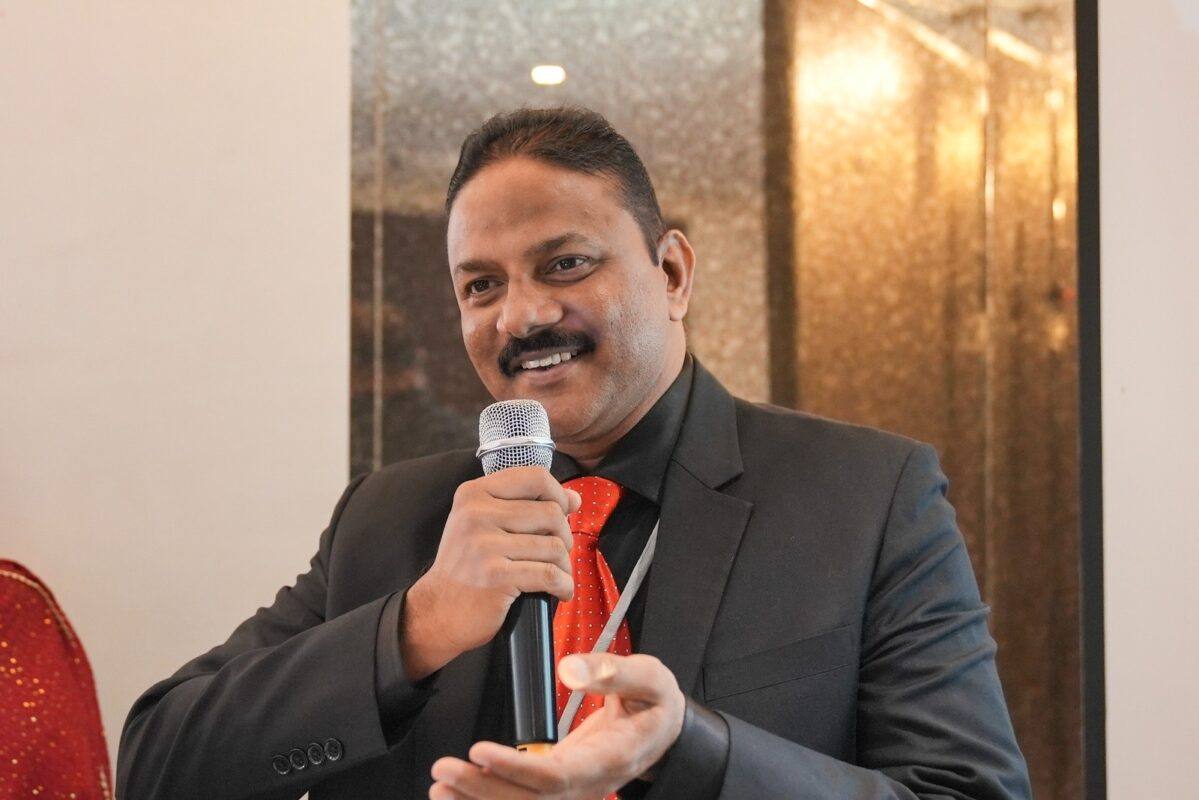 During the reception, Sudheer Thirunilath, PLC Country Head, emphasised the Ambassador's unwavering dedication to the welfare of the community. He highlighted the pivotal role played by His Excellency in fortifying the bonds between India and Bahrain and fostering enduring bilateral relations. His Excellency actively engaged with Bahraini government officials, local organisations, and community members, effectively promoting cultural exchange and fostering fruitful collaborations. Sudheer Thirunilath's statement echoed the sentiments of the entire community, expressing gratitude for the ambassador's remarkable contributions.
The felicitation ceremony was graced by the presence of esteemed leaders from BKS, the World NRI Council, Annai Tamil Mandram, Kannada Sangha, Samantha Parivar Milan, Telugu Kala Samiti, and iMac Bahrain Media City, who also extended their heartfelt congratulations to His Excellency. In his address, the Ambassador expressed profound gratitude for the warm farewell reception and the unwavering support he received from both the Bahraini government and the vibrant Indian community residing in Bahrain.
This remarkable event not only celebrated the successful tenure of His Excellency Sri Piyush Srivastava but also served as a testament to the enduring friendship between India and Bahrain, fostering stronger ties and paving the way for continued collaboration in the future. H.E. Mr. Piyush Srivastava, who recently concluded his tenure as the Ambassador of India to Bahrain, is transitioning to his next assignment in New Delhi. With a distinguished diplomatic career and experience in various key roles, including Deputy Chief of Mission in Nepal, he has been instrumental in strengthening bilateral relations. Ambassador Srivastava's expertise in regional affairs and his coordination of relief efforts during Nepal's 2015 earthquake highlight his commitment to service. Fluent in Hindi, English, and German, he holds engineering degrees from the Indian Institute of Technology. Mr. Srivastava is accompanied by his wife, Ms. Monika Srivastava, and their son.