An inspiration to the World, Indra Nooyi
Why Indra Nooyi is an inspiration? Let's look into it.
Indra Nooyi, was born on October 28, 1955, Madras (now Chennai) India). She is an Indian-born American businesswoman who was instrumental in the lucrative restructuring and diversification of soft-drink manufacturer PepsiCo, Inc.'s brands. Nooyi served as the company's CEO (2006–18) and chairman of the board (2007–19). She is the one who initiated an array of healthy beverages to the PespsiCo line-up.
Nooyi was the 5th chairman and CEO in PepsiCo's 42-year history, Nooyi was the first woman to lead the soft-drink and snack-food giant and one of only 11 female chief executives of Fortune 500 companies. Although analysts expressed surprise at the timing of Nooyi's appointment as chairman (her predecessor, Steven Reinemund, had served just five years before abruptly deciding to retire), many praised the skills that she would bring to the job. Nooyi continued the strategy of making PepsiCo a well-balanced consumer-products company that was less reliant on sales of its flagship soft drinks. She also aggressively pursued international expansion. Under her leadership, PepsiCo's revenues increased from $35 billion in 2006 to $63.5 billion in 2017.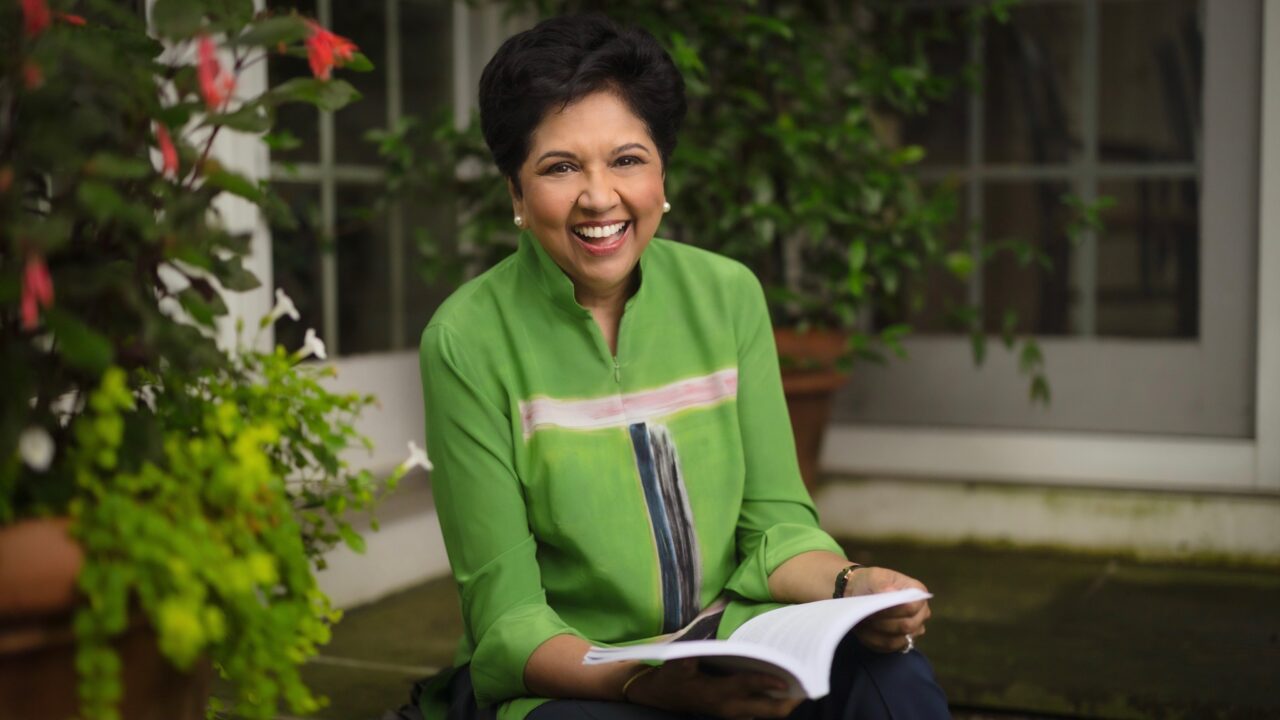 When Indra Nooyi became the CEO of PepsiCo in the year 2006, she was 50 years old and she continued to serve the company with the same enthusiasm for 12 years. As her responsibility grew her hunger to be better grew with it. This is a hallmark of a great leader.
Nooyi loved her job as the CEO of PepsiCo as she told in an interview that "A person should love her/his job, you should do it not because it's your job but you should do it because you love to do what you are doing." He further added that "most of your life will be spent while doing a job or work; make sure that it fills your heart with joy." No matter if you are a CEO or an executive, its important do your work with complete happiness and if your job doesn't fill your heart with joy then find another one.
Nooyi is known for her leadership skills and decision making and as she worked she raised the bar every time. She always said to her employees and colleagues that "do you best at whatever you are doing".
Before Nooyi became the CEO of PepsiCo, the company was struggling to tackle health problems. After Nooyi was appointed she immediately addressed that Pepsi should do something about obesity. She also told their customers to switch to healthy snacks instead of sweet fruit juice.
Nooyi always believed that there should be a balance between your work life and your personal life. When you have a big responsibility to lead a company it became tough to manage family so you need to find a balance between them.
As you are building your career your kids are turning into teenagers and during that time your husband is going to act like a teenager as well so there should be someone sensible to balance it out. So make sure you set your priorities right.
During her tenure as the CEO of PepsiCo, she used to set realistic goals for herself and her employees. She said that "I wouldn't ask anyone to do something which I won't do myself".
As she left PepsiCo, she said that "a person on the top position needs to be active and due to the age factor I am not able to do those things as I used to do so there is a need for a person who can run the company more efficiently than me."
While you hunt your goals make sure that you are spending time with your family and friends. Indra Nooyi said at her last interview as CEO of PepsiCo that "no matter how much money you make but in the end, you are left with your family, friends and faith."
For a dozen years as one of the world's most admired CEOs, Indra Nooyi redefined what it means to be an exceptional leader. The first woman of colour and immigrant to run a Fortune 50 company and one of the foremost strategic thinkers of our time. She transformed PepsiCo with a unique vision, a vigorous pursuit of excellence, and a deep sense of purpose.
She has consistently ranked among the world's 100 most powerful women. In 2014, she was ranked at number 13 on the Forbes list of The World's 100 Most Powerful Women and was ranked the second most powerful woman on the Fortune list in 2015. In 2017, she was ranked the second most powerful woman once more on the Forbes list of The 19 Most Powerful Women in Business.
She serves on the boards of Amazon and the International Cricket Council. Philips had proposed that Nooyi join their board in May 2021.
Indira Nooyi has inspired millions of men and women across the globe and she continues do so even today. She has penned a brand new memoir called My Life in Full: Work, Family, and Our Future. One could find her life a great inspiration, try and read the same.
Personal life
Born, Indra Krishnamurthy October 28, 1955 Madras, Madras State, India (now Chennai, Tamil Nadu). She has an elder sister, Chandrika Tandon (née Krishnamurthy) who is an Indian American businesswoman and Grammy-nominated artist. South Indian Carnatic musician Aruna Sairam is Indra's aunt.
In India, she used to play cricket and was also in an all-girl rock band, where she played guitar.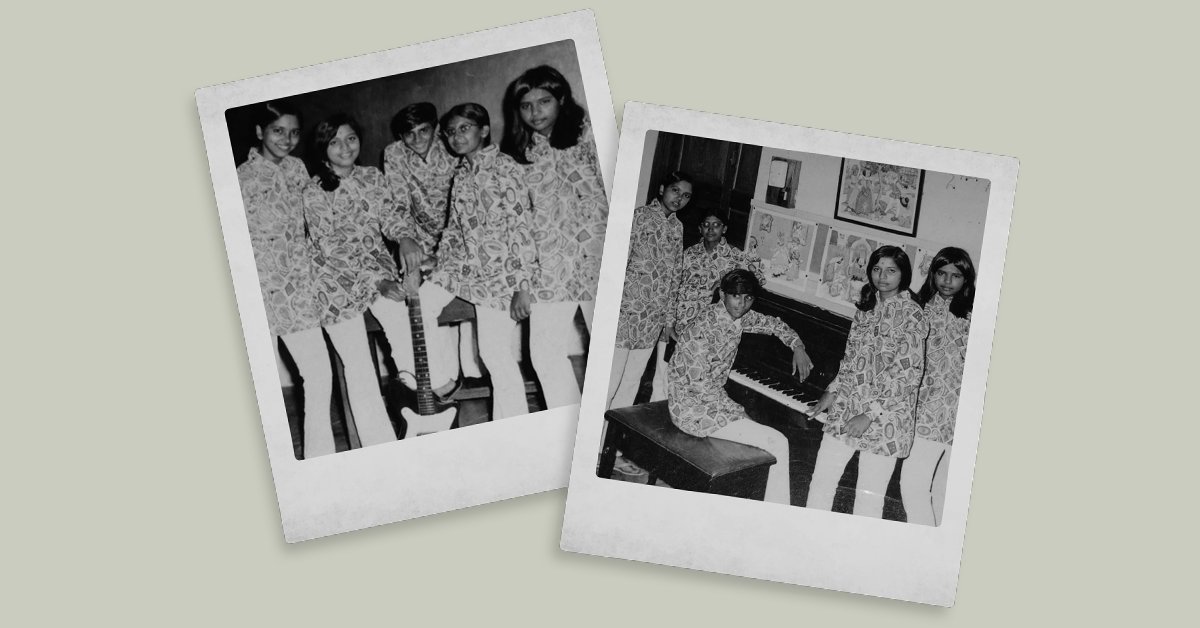 According to Nooyi's mother, it was okay if her daughter aspired to become the prime minister, but marriage was a must first. That rule was tested in 1978 when Nooyi was accepted into the Yale School of Management with a generous financial package. Her parents didn't try to stop her from applying initially believing that she wouldn't win a scholarship.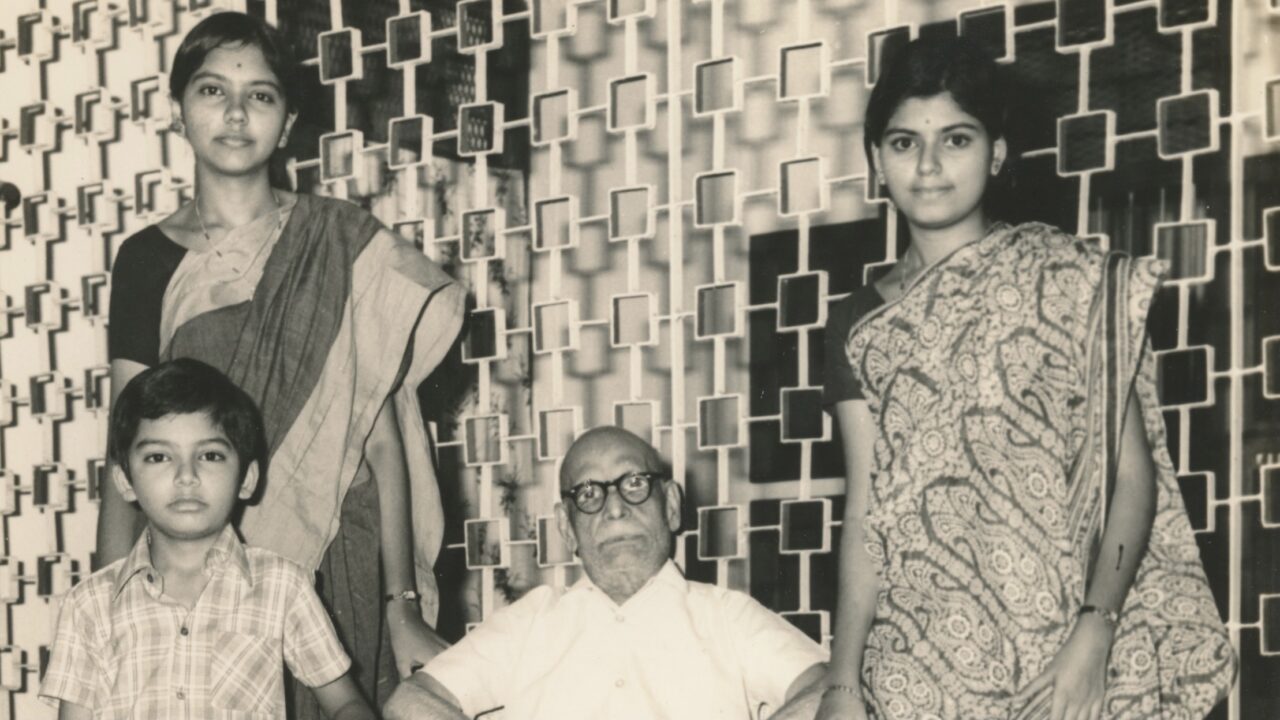 "So [when] the letter comes, I go to my parents and say, 'Can I go?' and they go 'Absolutely no'. And my mum says 'I'm going to get you married off'. I say, 'what do you mean married off?' She says 'Yeah, you're 22 years old. It's high time you got married. No single woman is going to go to the United States'."
However, the former Nooyi got lucky when she met Raj K Nooyi president at AmSoft Systems. The two fell in love and got married in 1980 at the age of 25. In an interview to Business Insider, Nooyi revealed that she believes that the key to a happy marriage is maintaining the balance.
Nooyi has two daughters and resides in Greenwich, Connecticut. Forbes ranked her at the third spot among "World's Powerful Moms" list. She is a devout Hindu who abstains from alcohol and is a vegetarian because of her adherence to the religion's teachings and traditions.
Her husband, Raj Nooyi, a recipient of the 2017 UTA Distinguished Alumni Award, is the interim CEO of Plan International and the retired vice president and global head of Supply Chain Management Center of Excellence, Tata Consultancy Services. He spent more than 40 years in the manufacturing industry designing, developing and implementing business solutions to improve supply chain operations, accelerate product innovation and effect organizational change. Nooyi serves as vice chair of the UTA President's Advisory Board.
Fortunately for Nooyi, her father refused to discriminate between the boys and the girls in her family and advocated on her behalf. A big family meeting was called where everybody got to weigh in on whether Nooyi would be allowed to pursue her second master's degree in the US.
She was eventually allowed to go but not before her family called up every friend they knew in America. "Every weekend, I had someone coming to Yale to check on me; whether I was going out with some guy, whether I was drinking or smoking," said Nooyi, adding, "Of course I didn't do any of that. I was the biggest nerd."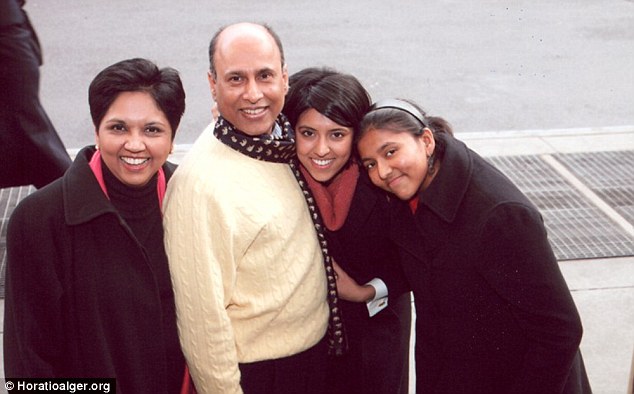 Nooyi finally went on to marry Raj K Nooyi at the age of 25. Fast forward 40 years, she is now a mother of two and heads a multi-national company.
Education, Awards and Recognition
Education
Nooyi did her schooling in Holy Angels Anglo Indian Higher Secondary School in T. Nagar. Nooyi received bachelor's degrees in physics, chemistry and mathematics from Madras Christian College of the University of Madras in 1974, and a Post Graduate Programme Diploma from Indian Institute of Management Calcutta in 1976.
In 1978, Nooyi was admitted to Yale School of Management and moved to United States of America (USA) where she earned a Master's degree in Public and Private Management in 1980.
Awards and Recognition
Nooyi was named on Wall Street Journal's list of 50 women to watch in 2007 and 2008 and was listed among Time's 100 Most Influential People in The World in 2007 and 2008.
Forbes named her the #3 most powerful woman in 2008
In January 2008, Nooyi was elected chairwoman of the U.S.-India Business Council (USIBC).
Nooyi leads USIBC's Board of Directors, an assembly of more than 60 senior executives representing a cross-section of American industry.
In 2008, she was elected to the Fellowship of the American Academy of Arts and Sciences.
In 2008, Nooyi was named one of America's Best Leaders by U.S. News & World Report.
Nooyi was named CEO of the Year by the Global Supply Chain Leaders Group in July 2009.
In 2009, Nooyi was considered one of "The TopGun CEOs" by Brendan Wood International, an advisory agency.
Fortune magazine has named Nooyi number one on its annual ranking of Most Powerful Women in business for 2006, 2007, 2008, 2009 and 2010.
Nooyi was named to Institutional Investor's Best CEOs list in the All-America Executive Team Survey in 2008 to 2011. After five years on top, PepsiCo's Indian American chairman and CEO Indra Nooyi has been pushed to the second spot as most powerful woman in US business by Kraft's CEO, Irene Rosenfeld.
On 7 October 2010, Fortune magazine ranked her the 6th most powerful woman in the world.
In 2013, Nooyi was named one of the "25 Greatest Global Living Legends" by NDTV. On 14 December 2013, she was awarded the Padma Bhushan award by the President of India Pranab Mukherjee at the Rashtrapati Bhavan.
In 2014, she was ranked #13 by Forbes.
Forbes magazine ranked Nooyi on the 2008 through 2017 lists of The World's 100 Most Powerful Women.
In Fortune's Most Powerful Women List of 2015, Nooyi ranked second.
Nooyi was named one of the "Best CEOs In The World" by the CEOWORLD magazine in 2018.
Nooyi was selected as one of the 2019 American Portrait Gala honorees by the Smithsonian's National Portrait Gallery. The oil on canvas work created in 2019 by Jon R. Friedman was commissioned by the museum to be part of the collection.
In 2019 Nooyi received the Bower Award for Business Leadership from the Franklin Institute Awards Program.
In February 2020, Nooyi was honored with the Outstanding Woman in Business award by the League of Women Voters of Connecticut.
2019 Honorary Doctorate of Humane Letters, Yale University
2018 Honorary Degree, Cranfield University
2015 Honorary Doctorate of Humane Letters, State University of New York at Purchase
2013 Honorary Degree, North Carolina State University
2011 Honorary Doctor of Laws, University of Warwick
2011 Honorary Doctorate of Law, Miami University
2010 Honorary Doctorate of Humane Letters, Pennsylvania State University
2009 Honorary Degree, Duke University
2009 Barnard Medal of Honor, Barnard College
2008 Honorary Degree, New York University
2007 Padma Bhushan, President of India
2004 Honorary Doctor of Laws, Babson College
Career
Beginning her career in India, Nooyi held product manager positions at Johnson & Johnson and the textile firm Beardsell Ltd. While attending Yale School of Management, Nooyi completed her summer internship with Booz Allen Hamilton. In 1980, Nooyi joined the Boston Consulting Group (BCG) as a strategy consultant, and then worked at Motorola as Vice President and Director of Corporate Strategy and Planning, followed by a stint at Asea Brown Boveri.
In 1994 Nooyi joined PepsiCo as senior vice president of corporate strategy and development. In 2001 she was named president and chief financial officer of the company. She was also named to PepsiCo's Board of Directors. Between February 2000 and April 2001, Nooyi was Senior Vice President, and Chief Financial Officer of PepsiCo. She also served as PepsiCo's Senior Vice President, Corporate Strategy and Development from 1996 until 2000, and as PepsiCo's Senior Vice President, Strategic Planning from 1994 until 1996. Nooyi has directed the company's global strategy for more than a decade and led PepsiCo's restructuring, including the 1997 divestiture of Tricon, now known as Yum! Brands. Nooyi was responsible for guiding a major restructuring, which included the company's spin-off of its restaurants—which included KFC, Pizza Hut, and Taco Bell—into Tricon Global Restaurants (which later became Yum! Brands, Inc.), as well as the spin-off of PepsiCo's bottling operations. In addition, she oversaw the acquisition (1998) of Tropicana Products and a merger in 2001 with the Quaker Oats Co. as part of the company's strategy of diversifying into more healthful drinks and foods.
Nooyi was made CEO in 2006, replacing Steven Reinemund, becoming the fifth CEO in PepsiCo's 44-year history. Prior to becoming CEO, Nooyi served as President and Chief Financial Officer, beginning in 2001.
Nooyi was the first woman to lead the soft-drink and snack-food giant and one of only 11 female chief executives of Fortune 500 companies. Although analysts expressed surprise at the timing of Nooyi's appointment as chairman (her predecessor, Steven Reinemund, had served just five years before abruptly deciding to retire), many praised the skills that she would bring to the job. Nooyi continued the strategy of making PepsiCo a well-balanced consumer-products company that was less reliant on sales of its flagship soft drinks. She also aggressively pursued international expansion. Under her leadership, PepsiCo's revenues increased from $35 billion in 2006 to $63.5 billion in 2017.
The $3.3 billion acquisition of Tropicana initially faced opposition from other PepsiCo executives and Wall Street critics.[citation needed] Acquiring Tropicana allowed PepsiCo to gain a competitive edge; Tropicana at the time captured 44% of the chilled orange juice segment, the fastest growing segment of the juice market, an especially positive metric when compared to Coca-Cola's Minute Maid which captured less than half of Tropicana's market share.[citation needed] The Quaker Oats Company's ownership of Gatorade was a positive strategic move for PepsiCo, since Gatorade was responsible for 80% of sports drink sales at the time.[28] Similar to the Tropicana acquisition, this strategic move gave PepsiCo leverage against Coca-Cola, owner of Powerade – second in the sports drink segment. PepsiCo's annual net profit rose from $2.7 billion to $6.5 billion.
Nooyi's strategic redirection of PepsiCo, called Performance with a Purpose, has been largely successful and involved creating long-term growth while leaving a positive impact on society and the environment. She reclassified PepsiCo's products into three categories: "fun for you" (such as potato chips and regular soda), "better for you" (diet or low-fat versions of snacks and sodas), and "good for you" (items such as oatmeal). Her initiative was backed up with ample funding. She moved corporate spending away from junk foods and into the healthier alternatives, with the aim of improving the healthiness of even the "fun" offerings. In 2015, Nooyi removed aspartame from Diet Pepsi, furthering the shift towards healthier foods, despite lack of evidence of aspartame's harmful effects.
As part of Performance with a Purpose, Nooyi also focused on environmental concerns and sustainability, redesigning packaging to reduce waste, conserving water, switching to renewable energy sources and recycling. In 2020, company-operated U.S. facilities are using 100% renewable electricity. The third component of Performance with a Purpose involved creating a culture where workers were encouraged to stay with the company. As one example, Nooyi wrote to the parents of her leadership team and visited their homes to create the personal connection.
Nooyi has stated an intent to develop a line of snacks marketed specifically for women, feeling that it is a hitherto unexplored category. In a radio interview, Nooyi stated that PepsiCo is getting ready to launch products designed and packaged as per women's preferences, and based on behavioral differences in the way men and women consume snacks.
On August 6, 2018, Nooyi stepped down as CEO, and Ramon Laguarta, a 22-year veteran of PepsiCo, replaced her on October 3, as well as becoming a member of the board of directors. However, Nooyi continued to serve as the chairman of the company until early 2019. During her tenure, the company's sales grew 80%. Nooyi served as CEO for 12 years, 7 years longer than the average CEO tenure at large companies according to an Equilar study.
In 2019, Nooyi became the co-director of the newly created Connecticut Economic Resource Center, a public-private partnership with the Connecticut Department of Economic and Community Development. She will help draft the state's new economic development strategy. Nooyi is a resident of Connecticut and a Yale SOM classmate of Connecticut Governor Ned Lamont.
In April 2020, it was announced that Nooyi, along with Yale epidemiologist Dr. Albert Ko will represent Connecticut on the six-state working group planning for the careful easing of COVID-19 restrictions. Both Nooyi and Ko will also co-chair the Reopen Connecticut Advisory Group.
Nooyi is also the co-chair of Connecticut-based non-profit organization AdvanceCT.
Memberships and Associations
Nooyi is a Successor Fellow of the Yale Corporation. She serves as a member of the Foundation Board of the World Economic Forum, International Rescue Committee, Catalyst and the Lincoln Center for the Performing Arts. She is also a member of the Board of Trustees of Eisenhower Fellowships, and has served as Chairperson of the U.S.-India Business Council.
Nooyi serves as an Honorary Co-Chair for the World Justice Project. The World Justice Project works to lead a global, multidisciplinary effort to strengthen the Rule of Law for the development of communities of opportunity and equity.
From April 2015 until April 2020, she was a director of Schlumberger Limited.
In June 2016, she was part of the inaugural team on the Temasek Americas Advisory Panel.
In December 2016, Nooyi joined a business forum assembled by Donald Trump to provide strategic and policy advice on economic issues.
In June 2018, Nooyi joined the International Cricket Council Board as the organization's first independent female director.
Since February 2019, Nooyi has been a member of the board of directors at Amazon.
Nooyi also serves as the Class of 1951 Chair for the Study of Leadership at West Point, a Dean's Advisory Council member at MIT's School of Engineering, and a member of the MIT Corporation.
Philanthropy
In 2016, Nooyi gifted an undisclosed amount to her alma mater, The Yale School of Management. She became the school's biggest alumni donor in history and the first woman to endow a deanship at a top business school with her gift. Nooyi and her husband Raj donated 187,000 Scholastic books to Connecticut's alliance school districts as part of the Partnership for Connecticut during the COVID-19 crisis.
Indra Nooyi, has written a brand new memoir called My Life in Full: Work, Family, and Our Future. It's a great read. So I urge people to pick that up.
(*source: Wikipedia, My life in full, https://www.indranooyi.com/)