Eid Celebrations with Special Kids
This  year the ILA was  delighted to host the Sneha Kids for Eid Celebrations (Eid with Sneha)  on 7th May, 2022. This was a very special occasion as this event has been conducted after a period of 2 years.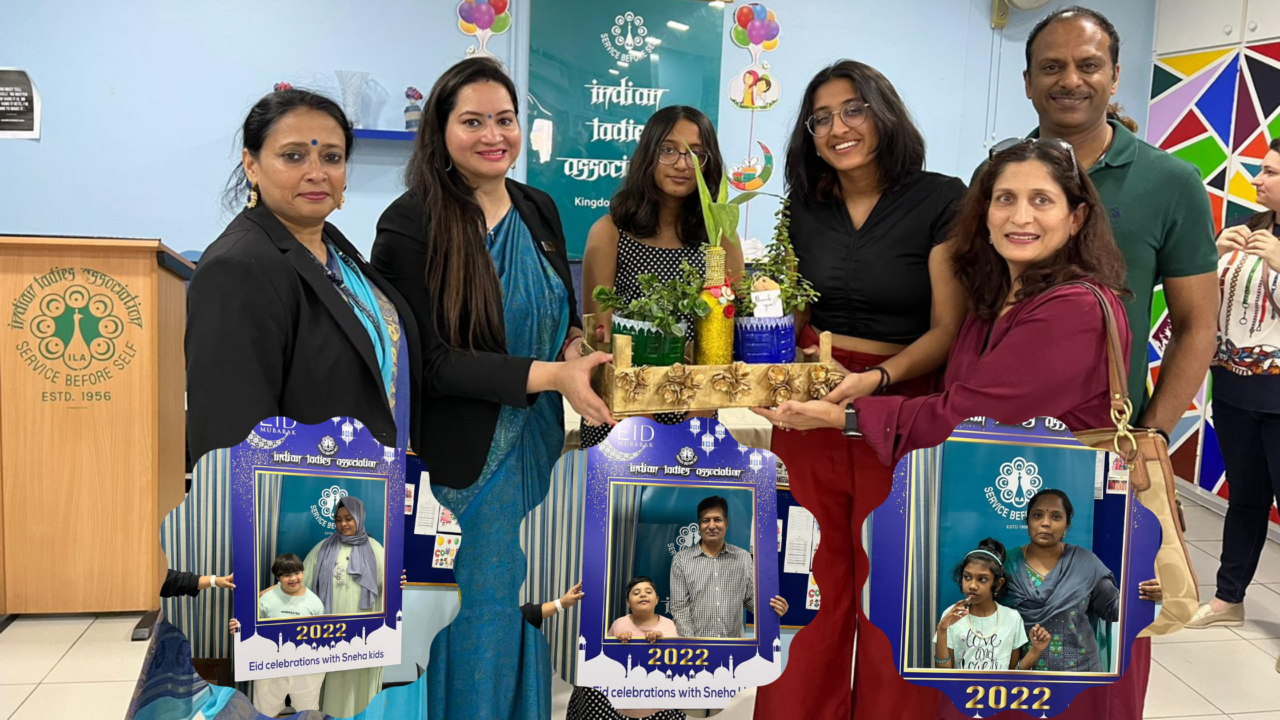 The environment was filled with happiness and spread love amongst the kids, parents  and coordinators of Sneha along with the bakers and sponsors of Ramadan Bake Sale Drive. The Occasion was a great platform to get Sneha Kids excited and was an opportunity to socialize with friends and family. Making Eid special for children just isn't about lights and presents, it is also about building a joyful and happy environment around them which was the core agenda of ILA.

The event began with a welcome address by the Hon. President of ILA  and handing over of the cheque for funds raised by ILA member Mrs. Ekta Sethi who coordinated the fundraising campaign, along with other bakers present- Mrs. Siji Binu, Mrs. Soni Khadilkar Damle, Miss Bhaarti Passi,  Mrs.Kavita Chaudhary, sponsors- Mrs. Nadia Zucchelli from "Let Them eat cake" and Mrs.Elita Kapur from Lanterns. The sponsors of the ingredients for the bake sale were represented by  Mrs. Tanmayi Mohan  Head – Digital Marketing, LuLu Group International, Bahrain. All of them have done an incredible effort for the year 2022 and raised funds this year to support Sneha!!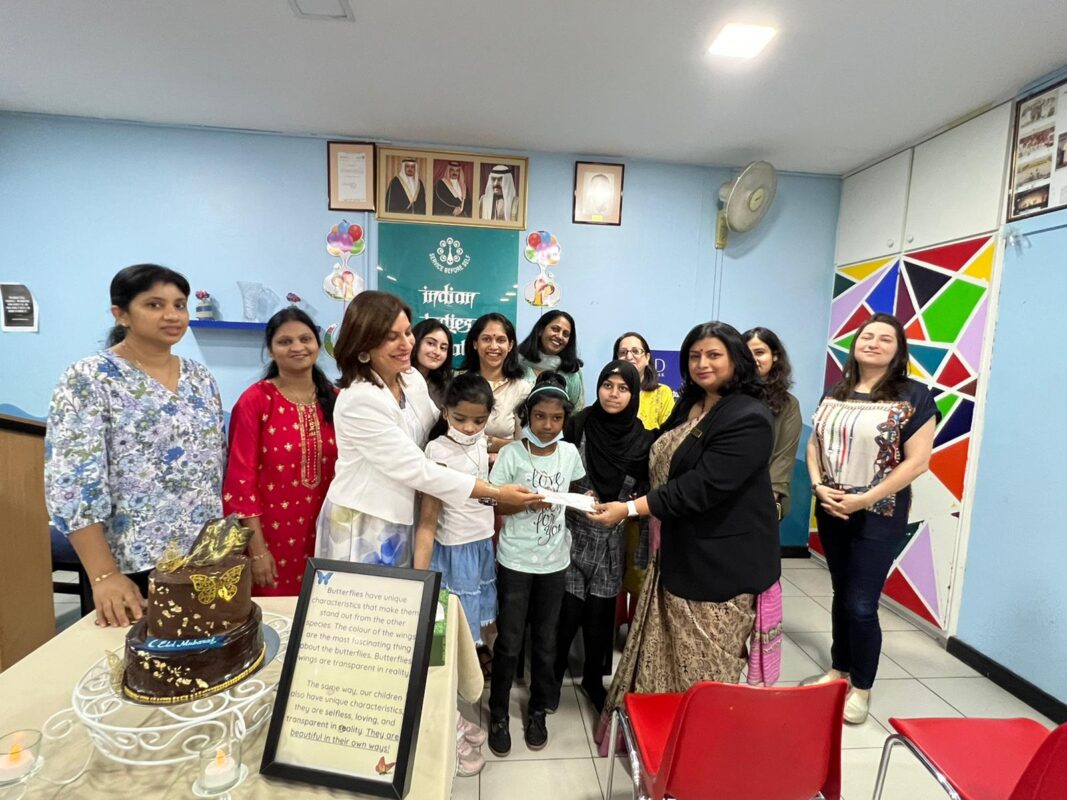 Mrs. Shipra Dhir Passi, the Hon. President of ILA began the event by giving a Welcome Address and Mrs Ekta Sethi ILA member and coordinator for the OMBC Ramadan bake sale handed over the cheque for funds raised by healthy bakers for Sneha to ILA. 

This was followed by a Eid Mubarak Cake cutting with all Sneha kids to mark the eid celebration and welcome them back to the ILA premises. The healthy (no refined sugar /no refined flour) and a beautiful cake was carefully made by Mrs. Ekta and Mrs. Siji Binu on the theme of butterflies who have transparent wings and are special just like our special needs kids who have a beautiful transparent heart.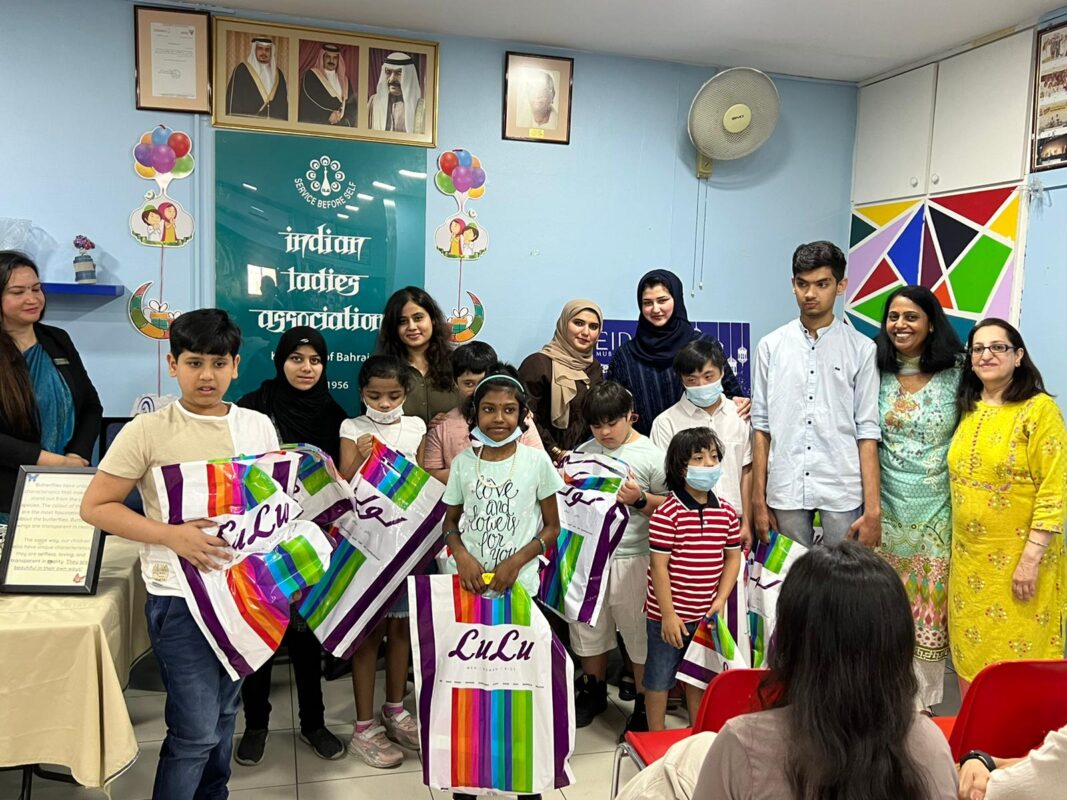 Soon, Eid Gifts sponsored by Lulu Group were distributed to all Sneha kids which were selected as per their ability and interest especially after consultation with the teachers, parents, and Sneha coordinators. The smiles on their faces were the most satisfying moment of the day when they received these gifts at their own Sneha premises.ts, Finally, Yum snacks and drinks were served to all present and homemade Eid Sweets were a takeaway gifts to everyone.
This Eid treat and celebration was fully coordinated and sponsored by the members of ILA Excom 2022 as their special way of welcoming Sneha Kids back to ILA premises with the same warmth and affection which they always have received at ILA.