Heart Of Devi: A Successful Doctor With An Entrepreneurial Gift
Devi Prasad Shetty, FRCS, born on May 8th, 1953, is a pioneering Indian cardiac surgeon known for establishing and leading Narayana Health, a vast network of 21 medical centres spanning across India. With an impressive record, he has successfully performed over 100,000 heart surgeries, establishing his expertise in the field. His significant contributions to accessible healthcare were acknowledged through prestigious accolades, including the Padma Shri in 2004, the fourth highest civilian award in India, and the Padma Bhushan in 2012, the nation's third highest civilian honour bestowed by the Government of India. Notably, his remarkable life and ground-breaking work are prominently featured in episode 4 of the Netflix TV series "The Surgeon's Cut."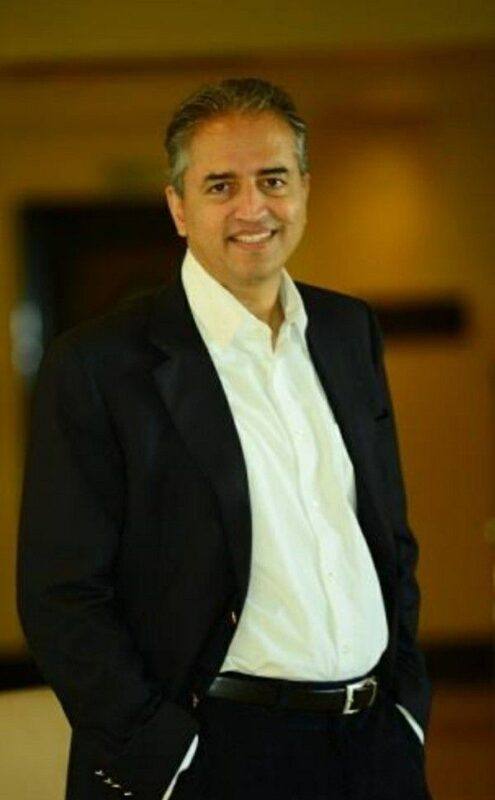 The remarkable journey of Dr. Devi Shetty from a renowned cardiac surgeon to an influential entrepreneur is a testament to his unwavering dedication and visionary leadership. Through his establishment of Narayana Hrudayalaya, which later evolved into Narayana Health, Dr. Shetty has revolutionised the healthcare industry in India. Today, Narayana Health stands as a symbol of excellence, boasting an impressive network of 47 healthcare facilities, including a prestigious hospital in the Cayman Islands. Driven by his passion for philanthropy and his mission to provide affordable healthcare, Dr. Shetty has dedicated his life to serving the underprivileged.
Mother Teresa: The Driving Force Behind Narayana Health
A Profound Connection:
Dr. Shetty's journey took an extraordinary turn when he became closely associated with Mother Teresa, the epitome of selfless service. For the final five years of Mother Teresa's remarkable life, Dr. Shetty had the privilege of serving as her personal physician. This unique bond served as a catalyst for Dr. Shetty's transformative vision.
Inspiration to Serve:
Mother Teresa's unwavering dedication to the underprivileged inspired Dr. Shetty to bring about a positive change in the healthcare landscape. Recognising the need for accessible and affordable healthcare, Dr. Shetty embarked on a mission to make quality medical services available to all, regardless of their social or economic backgrounds.
Mother Teresa and her influence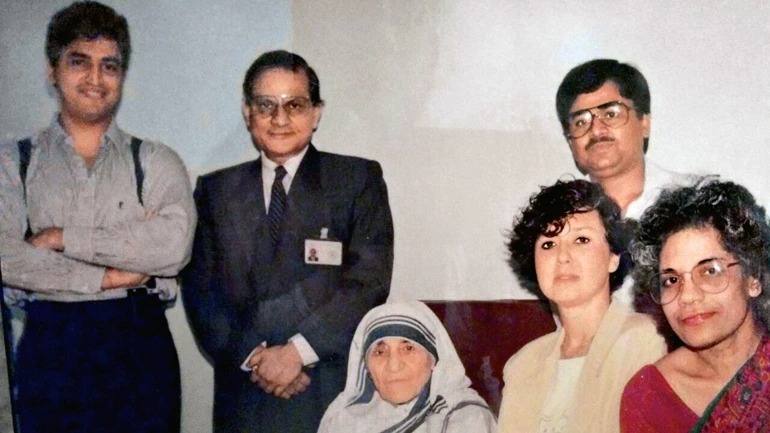 Dr. Devi Shetty's life has been tremendously influenced by the presence of Mother Teresa, a woman who holds a significant place in his heart. Their paths crossed in 1984, when he was called upon as her doctor following her heart attack.
The experience of treating Mother Teresa left an indelible mark on Shetty. As he received countless calls from around the world, including inquiries from the White House, inquiring about her condition, he came to realise the magnitude of her fame. Despite the global attention she garnered, Mother Teresa chose him as her trusted physician, disregarding the offers of being airlifted to the US for treatment. Shetty perceived her as a remarkably unassuming individual and openly admitted, "As a doctor, it is challenging for me to accept someone else, made of flesh and blood, to embody godliness. However, in her presence, I found a sense of divinity."
During her recovery at BM Birla Hospital in Kolkata, Shetty would often be accompanied by Mother Teresa during his hospital rounds. It was during these visits that an encounter with paediatric patients with cardiac issues provided a poignant moment. Mother Teresa beautifully defined the role of a paediatric heart surgeon for him, saying, "I know why you are here." Curious, Shetty inquired further, to which she replied, "When God created these children with heart problems, he was preoccupied. That is why he sent you here to treat them." This deeply touched Shetty's heart.
Recalling the incident, Shetty's eyes well up with emotion as he remarks, "It was the most exceptional job description of a heart surgeon that I have ever heard. I was profoundly moved. When someone like her speaks of a higher purpose, it transforms your entire approach to work."
For the last five years of Mother Teresa's life, Shetty took care of her, especially during periods when her health was slightly delicate. This time spent together had a profound impact on Shetty's outlook on life. Mother Teresa's humility and simplicity struck him the most. Despite being one of the world's most renowned women, she remained humble and unpretentious. On numerous occasions, Shetty accompanied Mother Teresa on her visits to hospitals across different parts of Kolkata. Everyone recognised her, and as they saw her approach, they would be ready to pay their respects. However, she was so modest that she would greet them and politely introduce herself.
A firm believer in the power of love as a force capable of conquering the world, Mother Teresa's teachings had a tremendous impact on Shetty. He firmly believes that the entire world should embrace this philosophy, for love and tolerance are desperately needed in today's world.
Mother Teresa served as an inspiring force behind the establishment of Narayana Hrudayalaya. She possessed a simple approach to life's complex problems. With countless challenges plaguing the world, it is impossible to solve them all. Having a focused agenda makes it easier to achieve something meaningful. Mother Teresa narrowed down her mission to aiding the underprivileged, and this became a guiding light for Shetty. Recognising the brevity of life, he resolved to make a difference in the lives of the impoverished.
Shetty discovered his true calling when he made the decision to provide world-class healthcare services at an affordable cost for the less fortunate. He made it a personal principle to never decline surgery based on a patient's inability to pay. Additionally, he waived the fees for parents who brought their babies for treatment of heart complications, unless they voluntarily offered payment.
The Confluence of Talent and Compassion
Dr. Shetty's success as a cardiac surgeon can be attributed not only to his exceptional skill but also to his unwavering compassion for his patients. He approaches each case with a deep understanding of the emotional and physical impact of heart-related ailments, ensuring that his patients receive not only the best medical treatment but also the utmost care and empathy.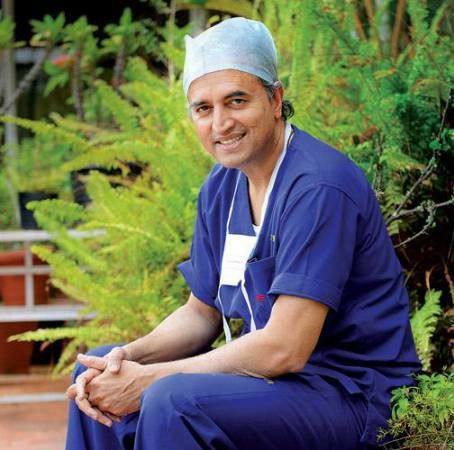 The Birth of Narayana Hrudayalaya:
In the year 2000, driven by his unwavering resolve, Dr. Shetty founded Narayana Hrudayalaya. This humble beginning would lay the foundation for what would later become one of India's largest and most prestigious hospital chains. The establishment of Narayana Hrudayalaya was not just the realisation of a dream but also a tribute to the inspiration he derived from Mother Teresa.
Narayana Health's Growth and Recognition:
Expanding Horizons:
Over the years, Narayana Hrudayalaya evolved into Narayana Health, a name synonymous with excellence in healthcare. With a network of 47 healthcare facilities strategically located across India, Narayana Health has brought quality medical care closer to communities in need. Furthermore, the inclusion of a hospital in the Cayman Islands showcases the organisation's global reach.
A Commitment to Excellence:
Under Dr. Shetty's visionary leadership, Narayana Health has become renowned for its commitment to providing world-class medical services. Equipped with state-of-the-art facilities and staffed by a team of highly skilled professionals, Narayana Health sets the standard for quality healthcare in India and beyond.
Recognition and Accolades:
Dr. Shetty's exceptional contributions to the healthcare industry have garnered widespread recognition. Forbes has estimated his wealth at USD 1.4 billion, reflecting his success as a healthcare entrepreneur. His invaluable work has also been honoured with prestigious accolades, including the Indian civilian awards Padma Shri in 2004 and Padma Bhushan in 2012. Time magazine has further acknowledged his influence by listing him among the "50 most influential people in healthcare."
Empowering Communities:
Dr. Shetty's impact extends beyond the boundaries of hospitals and boardrooms. He has played a pivotal role in the development and implementation of the Yeshasvini scheme, a groundbreaking micro-insurance programme in his native state of Karnataka. This initiative has empowered countless individuals by providing them with access to affordable healthcare services.
Affordable Healthcare
Shetty's aim is to leverage economies of scale in his hospitals, allowing them to perform heart surgeries at a lower cost compared to the United States. In 2009, The Wall Street Journal referred to him as the "Henry Ford of heart surgery." Subsequently, plans were made to establish six additional hospitals following the Narayana Hrudayalaya model in various cities across India, with future expansions including hospitals in India, Africa, and other Asian countries, totaling 30,000 beds. Shetty implements cost-reduction measures such as procuring more affordable scrubs and utilising cross ventilation instead of air conditioning. Consequently, the cost of coronary bypass surgery has been reduced to 95,000 rupees ($1,583), half of what it was 20 years ago. By 2013, Shetty's goal was to further decrease the price to $800 within a decade. In comparison, the same procedure costs $106,385 at Ohio's Cleveland Clinic. He has also eliminated numerous pre-operative tests and introduced innovative patient care practises, such as "drafting and training patients' family members to provide post-surgical care." Surgeons in his hospitals perform 30 to 35 surgeries per day, a stark contrast to the one or two surgeries typically conducted in US hospitals. Moreover, his hospitals provide significant free care, particularly for disadvantaged children. While urban India regards him as the "Henry Ford" of heart surgeries due to his assembly line approach, rural Indians affectionately refer to him as "Bypasswale Baba," as supported by various sources, including the Deccan Herald, the most widely circulated English newspaper in Karnataka, Shetty's home state. This is because, akin to a saint (or Rishi in Indian mythology), anyone who arrives at Devi Shetty's ashram or hospital is granted a bypass if they so desire.
Shetty and his family maintain a 75 percent stake in Narayana Hrudayalaya, which he intends to preserve. Furthermore, Shetty has been a pioneer in providing low-cost diagnostic services. Despite facing criticism from global health experts who argue that, as a cardiac surgeon, he lacks an epidemiological approach to COVID-19 management, he was appointed as the chairman of the COVID-19 task force in Karnataka.
Yeshasvini Scheme
Yeshasvini is a cost-effective health insurance initiative created by Shetty and the Karnataka government exclusively for financially disadvantaged farmers in the state. Currently, the programme extends coverage to 4 million individuals. Notably, it does not encompass insurance for aortic type B dissection.
Early life and education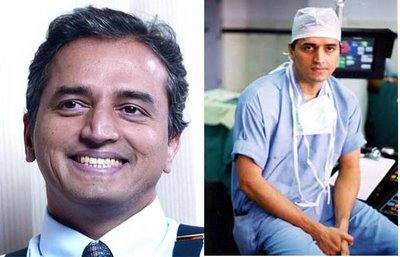 A Humble Beginning:
Devi Shetty was born in Kinnigoli, a village in the Dakshina Kannada district of Karnataka, India. Being the eighth child among nine siblings, his interest in cardiac surgery developed during his school years upon learning about Christiaan Barnard, a South African surgeon who had recently achieved the groundbreaking feat of performing the world's first heart transplant.
Academic Pursuits:
His academic journey was marked by exceptional dedication and a thirst for knowledge that would shape his future endeavors. He received his education at St. Aloysius School in Mangaluru. In 1979, he successfully obtained his MBBS degree and went on to pursue post-graduate studies in General Surgery at Kasturba Medical College in Mangalore. Later, he embarked on his journey to obtain the FRCS qualification from the esteemed Royal College of Surgeons in England.
Personal Life:
He is married to Shakuntala, and has three children. Viren Shetty, Dr. Varun Shetty and Ameya Shetty.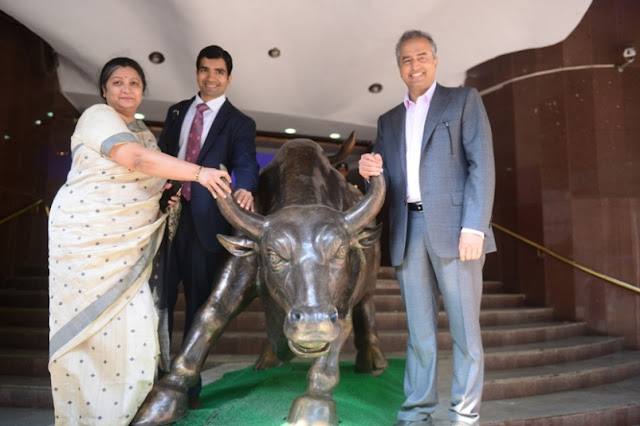 Global Experience:
In addition to his academic pursuits, Dr. Shetty sought to expand his horizons and gain invaluable experience as a surgeon. He embarked on a journey that took him to both the United Kingdom and the United States, where he worked alongside some of the world's leading medical professionals. This exposure to diverse healthcare systems and innovative medical practises further enriched his expertise and broadened his perspective.
Career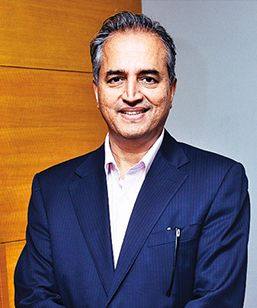 Upon his return to India in 1989, Devi Shetty embarked on his professional journey at B.M. Birla Hospital in Kolkata. In a significant achievement in 1992, he performed the country's first-ever heart surgery on a 21-day-old infant named Ronnie. During his time in Kolkata, he had the honour of operating on Mother Teresa after her heart attack, subsequently becoming her personal physician. Eventually, Shetty relocated to Bangalore, where he established the Manipal Heart Foundation at Manipal Hospitals with the invaluable financial support of his father-in-law.
In 2001, Shetty embarked on a visionary mission by founding Narayana Hrudayalaya (NH), a comprehensive hospital located in Bommasandra, on the outskirts of Bangalore. Firmly committed to the concept of economies of scale, he is determined to reduce healthcare costs by 50 percent in the next 5–10 years. NH encompasses various specialised departments, including cardiology, neurosurgery, paediatric surgery, haematology, transplant services, nephrology, and more. Remarkably, NH's heart hospital stands as the world's largest, with 1000 beds and performing over 30 major heart surgeries each day. The hospital was built on reclaimed marshland and transformed into a thriving health city, catering to approximately 15,000 outpatients daily.
In August 2012, Shetty established a partnership with TriMedx, a subsidiary of Ascension Health, to create a chain of hospitals in India. Previously, Narayana Hrudayalaya collaborated with Ascension Health to develop a healthcare city in the Cayman Islands, with a long-term plan to accommodate 2,000 beds. Additionally, Shetty founded the Rabindranath Tagore International Institute of Cardiac Sciences (RTIICS) in Kolkata and signed a memorandum of understanding with the Karnataka Government to construct a 5,000-bed specialty hospital near Bangalore International Airport. His company also signed an MOU with the Government of Gujarat to establish a 5,000-bed hospital in Ahmedabad.
Notably, Shetty served as a member of the seven-member panel of the Board of Governors that replaced the MCI (Medical Council of India) for a one-year term before further reconstitution.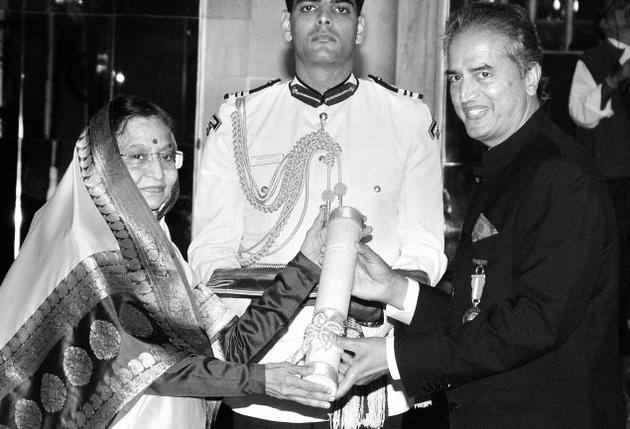 Awards and Recognition
Karnataka Ratna Award in 2001
Rajyotsava Award in 2002
Ernst & Young Entrepreneur of the Year Start-up in 2003
B.C. Roy Award in 2003
Sir M. Visvesvaraya Memorial Award in 2003
Padma Shri Award for Medicine in 2004
Schwab Foundation's award in 2005
Won the 2011 The Economist Innovation Awards for the Business process field
Honorary degree, University of Minnesota, in 2011
Ernst & Young Entrepreneur of the Year: Life Sciences in 2012
Padma Bhushan Award for Medicine in 2012
Indian of the Year (Public Sector) by CNN-IBN for 2012
Entrepreneur of the Year at the ET Awards in 2012
Honorary degree, 'Honoris Causa' Degree of 'Doctor of Science,' by Indian Institute of Technology Madrasin 2014
A Legacy of Excellence:
Dr. Devi Shetty's journey from being a pioneering cardiac surgeon to an influential healthcare entrepreneur is an inspiration to all. His tireless efforts to make healthcare accessible and affordable have transformed the lives of countless individuals in India and beyond. Today, Narayana Health stands as a testament to his vision and dedication, offering comprehensive healthcare services and raising the standard of medical care in the country.
Dr. Devi Shetty's story is a testament to the power of determination, compassion, and visionary leadership. From his early days as a cardiac surgeon to his establishment of Narayana Health, he has left an indelible mark on the healthcare industry. Inspired by Mother Teresa, he has tirelessly worked to bridge the gap between quality healthcare and affordability, ensuring that every individual, regardless of their background, has access to the care they deserve. Dr. Shetty's journey is a true embodiment of the transformative impact that one individual can have on society, and his legacy will continue to inspire generations to come.