Hope: Now, Every Sunday, Get Screened For Breast Cancer.
A Lifesaving Initiative for Underprivileged Women.
Chennai, August 19, 2023: In a resounding stride towards improving healthcare equity, the initiative "Breast Cancer Screening for Underprivileged Women" has been given the green light for another year of operation. A dedicated team and the Dr. Rajarathnam Medical and Educational Foundation Trust are spearheading this project, poised to offer a beacon of hope to economically disadvantaged women in the coastal areas of Chennai, India.
Under the vigilant leadership of Lion Dr. JS Rajkumar, the Dr. Rajarathnam Medical and Educational Foundation Trust has harnessed innovative technology to offer women a more accessible option for breast cancer screening. The project bridges the gap between necessity and affordability, addressing a critical need for early detection among vulnerable populations. Unlike the conventional method of mammography, these specially designed devices are not only more cost-effective but also more user-friendly, making regular screenings a reality for countless women who otherwise might not have had access to such healthcare resources.
Last year's endeavour marked a significant triumph, as the initiative successfully screened 1380 women in the coastal regions. Through this extensive effort, the team detected and attended to 21 cases of stage 1 breast cancer, ultimately making a difference in the lives of these women and their families. As emphasised by Lion Dr. JS Rajkumar, "Early detection is the cornerstone of effective treatment, and this project stands as a testament to our commitment to empowering women through timely intervention."
The launch of this year's project on August 6, 2023, signals the continuation of this transformative mission. With each Sunday dedicated to screenings, the Foundation aims to extend its reach further, impacting more lives through the power of early diagnosis. The medical personnel and equipment are dispatched to remote areas, ensuring that even the most marginalised women receive the care they deserve.
With utmost dedication, Lion Dr. JS Rajkumar has assumed the mantle of leadership for this life-altering initiative, wielding his expertise as a subject matter authority. The Dr. Rajarathnam Medical and Educational Foundation Trust is proud to have him as the driving force behind this noble cause.
Two screening drives have already been successfully conducted on August 6 and August 13, a testament to the commitment and efficiency of the team involved. The project is well on its way to achieving its targets, driven by the ethos of unity and collective responsibility.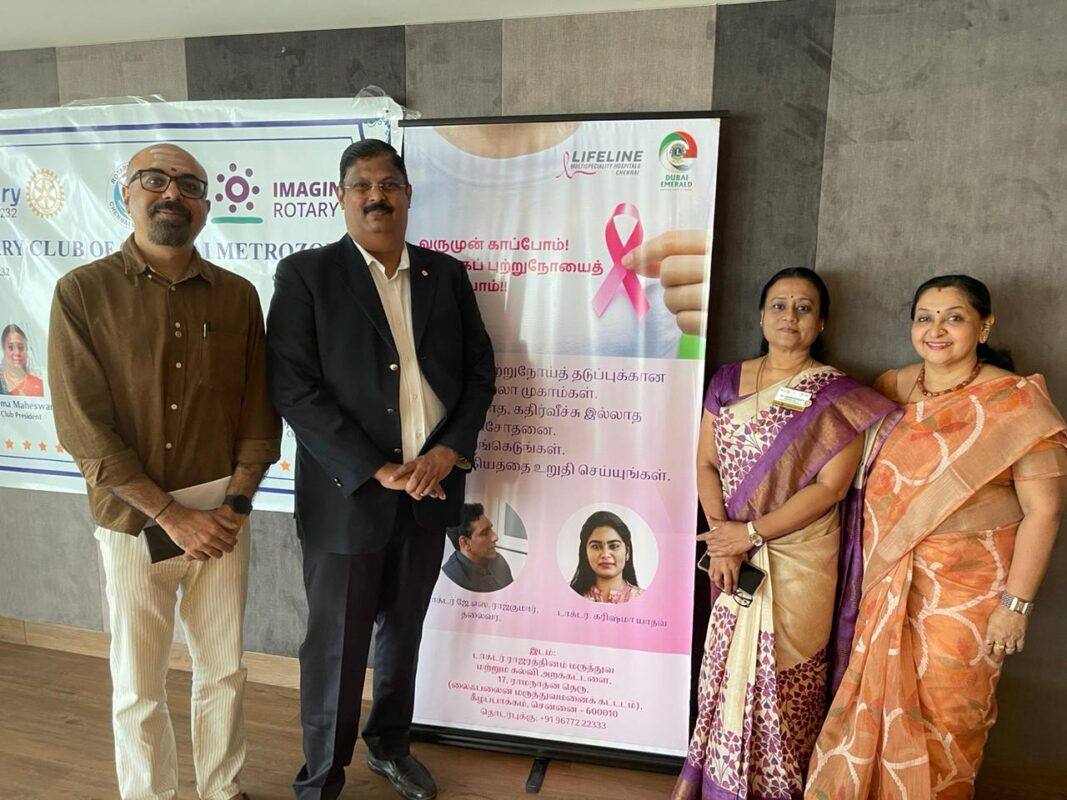 As the project progresses, members of the community are urged to participate by sponsoring specific Sundays. Their contributions will facilitate the continuation of this invaluable work, ensuring that underprivileged women continue to receive the care they need and deserve. To be a part of this transformative journey, individuals are encouraged to connect with the project organisers to confirm their participation and contribute to this life-saving cause.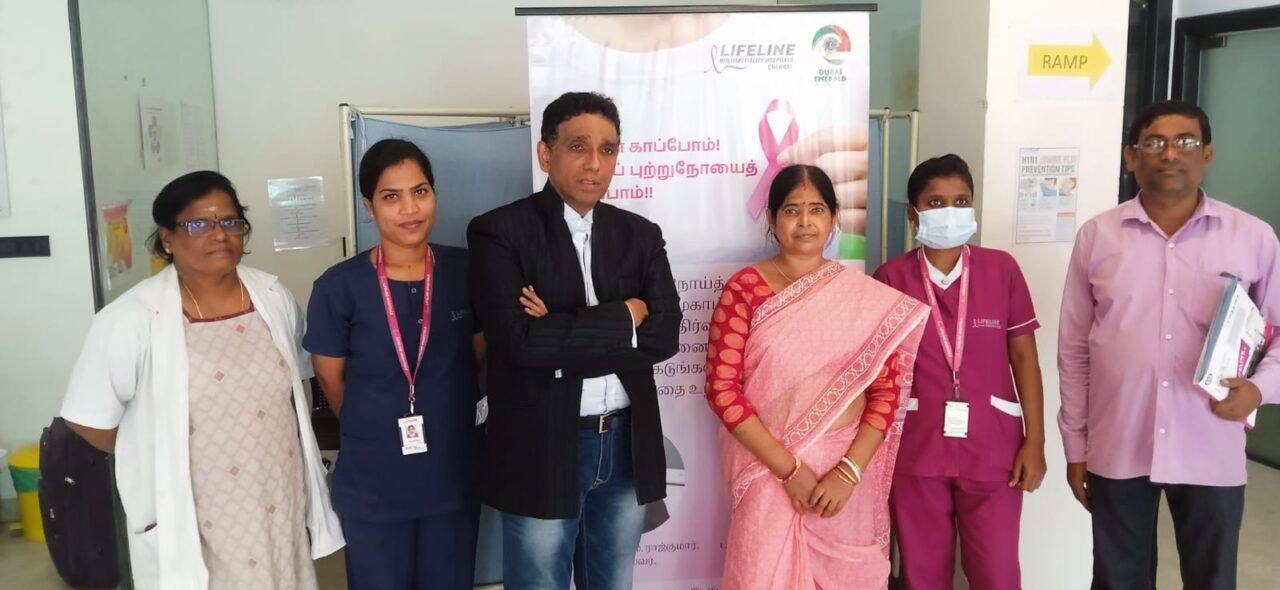 In a world where healthcare access remains uneven, initiatives like "Breast Cancer Screening for Underprivileged Women" shine as beacons of hope, bridging gaps, saving lives, and proving that collective action can bring about lasting change.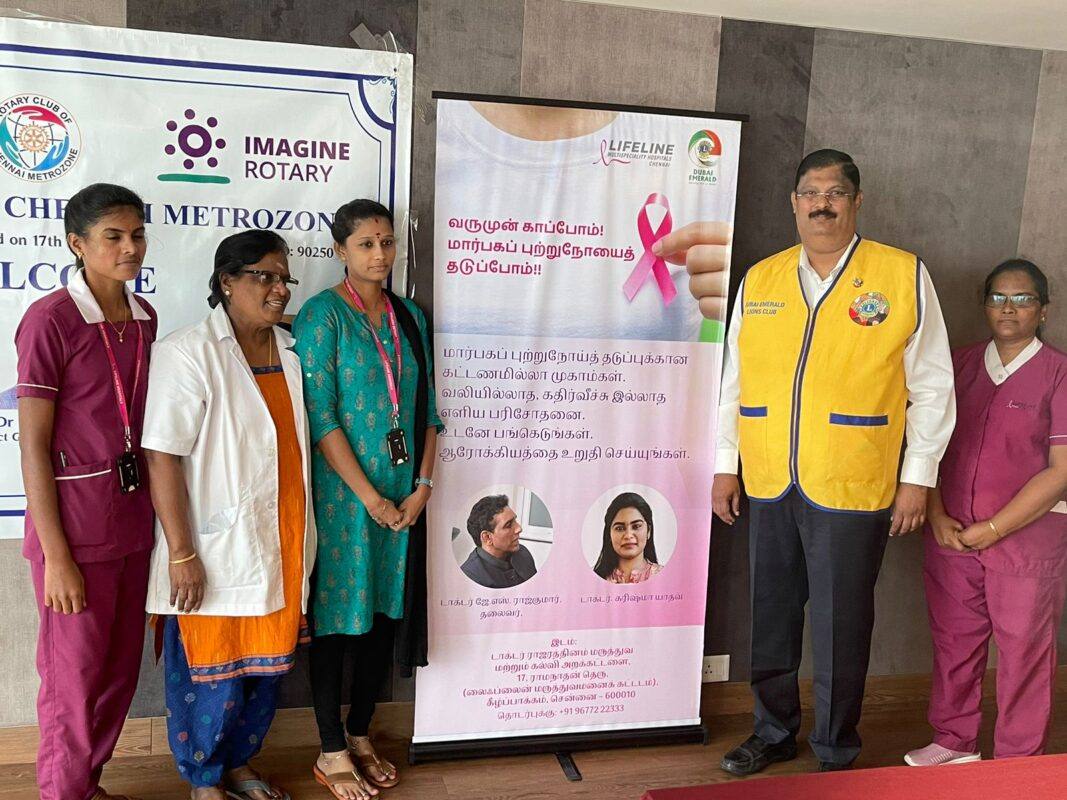 Please get in touch with Lion Mr. T. N. Krishnakumar to confirm your participation and donation towards this project! One can reach him at krishnakumartn@hotmail.com