Indian Diaspora Excited: Modi Meeting The Delegation Was Really Helpful
The Indian Diaspora in the US praise PM Modi's meeting with the American delegation, saying it strengthened bilateral ties.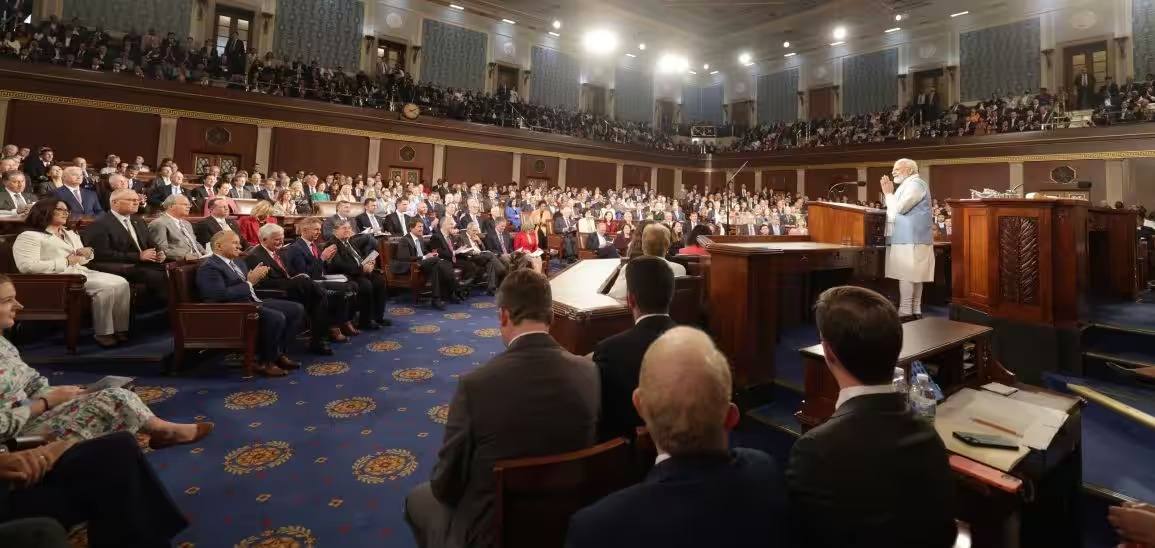 On Wednesday, an eight-person team led by Ro Khanna and Democratic Congressman Michael Waltz paid visits to Dr. S. Jaishankar, the minister of external affairs, and PM Modi.
The Indian diaspora in America has praised Prime Minister Narendra Modi's meeting with a US congressional delegation led by lawmaker Ro Khanna, who is of Indian descent. They believe the meeting has strengthened links and highlighted a special vision to strengthen the India-US bilateral relationship.
On Wednesday, the eight-person delegation, led by Khanna and fellow Congressman Michael Waltz, met with Prime Minister Modi and External Affairs Minister Dr. S. Jaishankar to discuss the India-US Comprehensive Global Strategic Partnership and how it is built on shared democratic values, adherence to the rule of law, and solid inter-ethnic ties.
A Paul Hastings LLP attorney named Ronak D. Desai described Khanna's visit to India as "historic."
It is both beautiful and poignant for the grandson of an Indian freedom fighter who fought alongside Gandhi and was even imprisoned with him to return to his parents' birthplace and lead a CODEL in his capacity as a Member of Congress," he continued. Community activist Yogi Chug in the US claimed that the delegation's visit strengthened bilateral ties with India.
"From Mumbai, Hyderabad, and New Delhi—whether it was meetings with Amitabh Bachan, Anupam Kher, corporate leaders, or their visit to Akshardham—this further solidified the deep relationship," the man stated.
The developing India-US connection, to which the current visit as well as PM Modi's American tour at President Joe Biden's request have considerably contributed, is also stressed by him as being important for people-to-people exchanges and cultural engagements. The US-India cooperation has been recognized by many as one of the most important partnerships of the twenty-first century.
Both the invitation and the opportunity to see Modi's speech at Red Fort on August 15 brought great satisfaction to the Congressional delegation. It's important that a delegation receives such recognition and exposure, continued Chug."Glad to receive a Congressional delegation from the US," PM Modi wrote in a tweet, "including co-chairs of the India Caucus in the House of Representatives, Rep. @RoKhanna and Rep. @michaelgwaltz.
They talked about their bilateral relationship and exchanged views on how to work together on multilateral, local, and international concerns.
At the Independence Day event, where PM Modi raised the flag, the US delegation also participated. On India's Independence Day, I had the opportunity of paying my respects to Mahatma Gandhi, one of the greatest leaders in history, at Raj Ghat. I also had the privilege of serving as the captain of our delegation at the Red Fort," Khanna wrote on X. The US delegation paid their respects at the revered Swaminarayan Akshardham Temple in New Delhi. The US team also showed respect for Indian cultures and traditions by performing the revered Hindu ritual of "abhishek," which entails pouring holy water to invoke peace . "
We appreciate the Akshardham community's friendly reception. The friendship between our two countries has gotten stronger thanks to this visit.