The Indian Club's Annual May Queen Pageant was witnessed by a huge audience.
The Indian Club's Annual May Queen Pageant attracted an audience of 1500 plus from different walks of life. The event was held on Friday 27th May 2022 at the Club's premises. Sixteen contestants from four different countries – Bahrain, India & the Philippines participated in this event in three rounds – casual, ethnic and evening wear.
The Indian Club Beyon Money May Queen was won by Eunice D'souza, followed by 1st Runner-up Anusha Kochakkadan & the 2nd Runner-up Kali Chirag Shah.
Best Hairdo Anusha Kochakkadan, Best Smile, Best Catwalk & Audience choice Eunice Dsouza.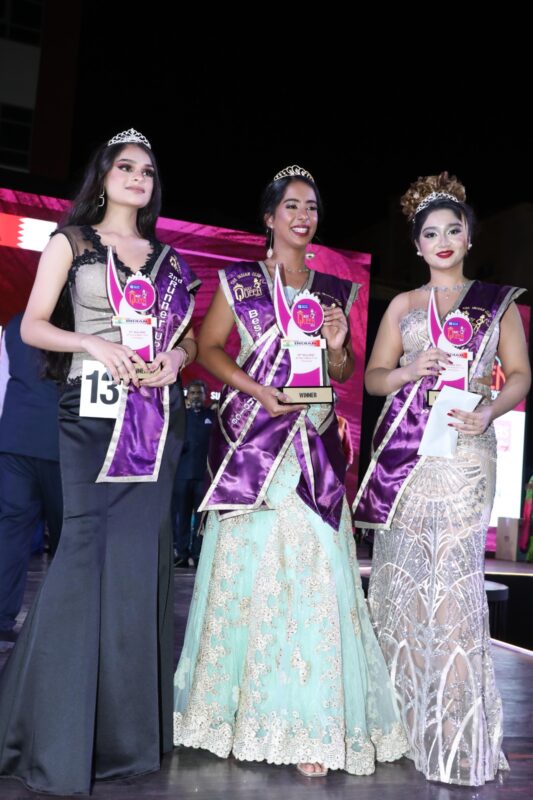 The title of the event is sponsored by Beyon Money, and the show is powered by BIRA, along with Event Partner PICO. The Fashion Partners associated with this event are Nourin, Joz Salon, and many other lead sponsors for this mega event.
Nourin has provided a significant level of event support in the form of clothing and accessories for all the contestants in the performance round.
Hairstyle for all the contestants was done by Joz Salon.
The event was choreographed by Ms. Abhirami Aji Subha & Ms. Roshni Ravindran and the entire evening's entertainment was MC'd by the stylish duo of Ms Shradha Vyas and Mr. John Ewald Diaz Galit, with the stage set-up, light and sound being provided by Pico, a very experienced Bahrain-based events company.
A range of great prizes, including a cash prize of $1500, a Diamond Necklace and gift hampers were given to The Beyon Money May Queen 2022. The 1st and 2nd Runners-Up received cash prizes of $1000 & $500 respectively along with gift hampers; gift hampers from various brands were given for all contestants along with the individual category winners.
In addition to this, the audience got to enjoy a wonderful array of dance talent with performances by a number of local dance groups and artistes, including 'The Destiny Kings Crew', ''Prismbliss', 'Aurians', 'Karmans', 'Lasya', 'Sharp Shooters' & 'the Bollywood Blues Band let by Mr. Shelin Chacko'.