Why did you choose cinema? This is a question that I am very often asked; a genuine curiosity about how a boy of middle class and from a small city like Muzaffarnagar, U.P India, landed up making films in New York City.
I will start by answering the same question here as well.
Like any regular Indian household, I grew up with Bollywood films in my city. When I was young I wasn't allowed to watch movies or songs as most of the Bollywood songs in 90's were full of violence and sexual suggestions. But storytelling is a different thing, if you see it carefully in India and in most of the middle class religious families — our whole core is built out of religious aura, and if you think about it more deeply, when we talk about religion it's full of story telling. It doesn't matter what background you come from its all stories and storytelling in a way!
Mahabharata, Ramayana and even in Islam everybody tells their stories and legends. All the religious books are a collection of stories. Anyway, It's safe to say I was exposed to storytelling at a very young age, probably even before I could properly walk or talk. When I was in middle school, friends used to ask me what I want to be? And I always replied – I want to be a storyteller.
When I was little, my father bought a VCR and a camera, which — at that time and for a middle class home — was a big thing. I was so fascinated by how it takes cassette tapes and plays a story out of it. That time we used to rent VCR tapes from a local rental store. That camera literally put and installed the foundation of storytelling in me. I wasn't aware about the editing or any post-production process, so we used to shoot small clips on VCR tapes and play-it back.
Nowadays, you can simply pull your phone and shoot and play it back, and you won't find it that exciting, but during our first VCR experience — it was no less than magic.
As I grew up I realized that I loved the stage while performing for school plays, loved to dream along with my favorite songs, loved to throw colors on paper and see a new form and loved to record and express my emotions. Above all, I loved being taken to an imaginary world every time I watched a film.
When the crucial time came for me to decide on which course to apply for in college, cinema still felt like a distant world for me. It was a time when the computer industry was booming and like my other friends I ended up taking admission in computer studies. But after graduation, I knew I did not want to give up on my creative dreams for anything. Even though I completed my graduation from computers — still, I didn't want to be a computer engineer or some computer professional who sits in home or office all day and write code and attend never-ending meetings. I loved creatives and I didn't want them to end up just as a hobby later in life. That is when one day I packed my bags and left to try my luck to get admission in "Film and Television institute of India" FTII, Pune.
As I wasn't prepared enough and literally didn't know anything about the admission process or what it takes to secure a seat in F.T.I.I, I was rejected. Now when I look back at that time — I didn't know how to become a director, producer or actor, but one thing I was sure of: Never give up on your dreams, no matter what! One of my friends I met in Pune used to say this very often. "Hold fast to your dreams because, if dreams die, life becomes a wingless bird that can't fly!"
I ended up doing Masters in mass communication with a focus on film production and direction. It was during this course that I was exposed to wonderful activities like photography and watching world cinema. It was also during this time that I won a modeling award which led me to pursue a tiny modelling career, and this in turn got me exposed to what goes on behind the scenes. Over time my interests in the many creative activities grew and cinema became the one platform where I could indulge in all of them. I also fell in love with photography as this is the most instant form of storytelling: it's precise, organic and very powerful. I bought a Canon camera — it was the Canon AE1program, I still remember.
Furthermore, I learned photography, and it was a small step towards the bigger goal. I was good behind the camera, so my friends and their friends started hiring me to take their pictures and that's how I first started earning. It was the first time that someone paid me for my services. It was a fascinating experience.
Soon after my Mass communication days, I moved to Mumbai to pursue my dreams further. It was a strange city for me, even though I had lived in metro cities like Delhi and Pune but still Mumbai was a different experience – Sev puri, Vada Pav and Bhel Puri are all Mumbai chaat. Relishing it with spicy chutney is no easy art. From popcorn to ice-cream, all sold on cart, Mumbai local train, the sea – it was all new for me. It is one of the most fascinating cities I ever lived in. I went to see Amitabh Bacchan's house, saw Sharukh khan's house. It felt like my dreams were so close, but yet still so far.
Furthermore, with the help of one of my teachers, I was able to secure an internship in a production house called "Foot candles" in West Bandra and right across the Sea. I was responsible for organizing the actors auditions and help in production. It was a great learning experience, and they also gave me small stipend. During their ad-film productions, it was the first time I got first-hand experience of what goes behind a film set. It was an eye-opener, and I came to realize what the most important key players are when you make some film. Working as an assistant director, to production man to delivering tapes to the post-production studio, I got a good glimpse to the technical side of the film industry and how it works. I later came to realize it's not just the Producer and Director but Director of Photography (DOP) and later Editor — who have profound say in crafting a story narrative. I realized how much a Director has to lean on DOP and Editor to bring their vision to life.
Furthermore, I came to realize that if I need to earn and live in Mumbai I need to learn more and more, diversify and expand my skill set. Who doesn't love cinema? With all its glitz and glamour and the larger than life world it projects, it's so easy to love it. But, before you jump into it saying you want to be part of this world, take a moment to think if it's infatuation or true love. All the glitz and glamour that you see outside is actually very superficial. What is behind it are days and months of hard work, a lot of sweat (literally), long hours of work, sleepless nights and a lot of stress. And if your passion to tell a story surpasses all this, then you are at the right place. If you are in films for the glamour and money involved, then you will be in for a different reality. Yes, successful filmmakers, actors and other technicians do get a fat pay check, but that is only at a certain point in their career. All assistant technicians and sometimes even first-time technicians are mostly paid a pittance, and it is only when they deliver continuous hits that their remuneration gets better.
Anyway back to my story – I learned Editing, and not just joining videos in some NLE (Non Liner Editing) but how to shape a narrative with the help of it. I would say if you are a visual storyteller and work in cinema, it's important to learn to edit to some degree. I can't express by words how satisfying it is to edit some video clips and make a story out of it. It's been more than two decades and I still enjoy editing. It's one of the most powerful tools you can add in your storytelling arsenal.
I began to have a routine where I didn't have enough time to sleep or eat, it was very unhealthy, but I was living my dream. So in the daytime, I was assisting one cinematographer on sets, and in nighttime I joined a small studio to learn editing. It was a great exposure and an amazing time to learn photography/cinematography and editing.
Every day I could see changes in my skills, understanding and abilities to tell effective stories. I learned enough that I started taking tiny/small projects of my own. Small ad films which I use to shoot and edit too. Now there were few more pieces I thought I needed to learn, which was story writing and for photography "Photo editing"
No one can argue that I was thinking very broad and my skill sets were all over the place, but my motivation was not just to be an assistant director or assistant producer or assistant cameramen or editor, but my ambition was much bigger. I wanted to live life too, and I enjoy doing all these things, from a certain perspective these all skills might look different and for different industries but once you go through everything you will find yourself standing at a converging point where all these lines meet and that's where I wanted to stand. As they say, you never stop learning. That time I was not an expert in any skill by any means, but was just good enough. Good enough to understand the Importance of these tools and all these skill sets helped me tremendously understanding everything from a storytellers' perspective.
Everything was going fine until one day I got a phone call from home that my dad had a brain stroke and I had to run back, I am the only son and had to make some hard decisions, So ended up moving back to Delhi. Remember, I still wanted to learn creative writing / story writing. In Delhi, I found job in a TV channel and also started a new internship with McCan Erickson, one of the best advertising agencies. My goal was to learn story writing in its smallest form – stories for ad-films. I was working for "India TV" channel and doing internship in the side, later I worked for Zee tv. During this time I met my soul mate, we got married and started living in Delhi. Later she got selected for her masters in Columbia University, New York City, and we decided to move to the USA.
Moving to the USA wasn't my first choice, I wanted to move to Mumbai to further pursue my dreams and may become a filmmaker one day, moving to a new city again was a big challenge that too in a different country, everything went back to zero, all the connections I have made in India, all the friends' everyone left behind. Luckily, It was during the time when Internet was booming and hence the world was becoming a smaller place, I was equipped with the skill set I acquired during my journey, it leads me to a few film-sets in New York City. I joined many jobs from production houses to Ad agencies and this lead me to have confidence to finally open my own creative shop and I ended up opening my own production house, which helps storytellers to tell their stories. Now I go frequently between New York City and Mumbai for films and have produced many films here and pursuing many new Cinema projects in recent future.
Now having gone through this journey, striving to become a better storyteller, I would like to say to the students of storytelling, especially Film making – cinema is a place where the true meaning of "survival of the fittest" can be realized. People here are always struggling; to get their first break or to keep up their current positions, or struggling to narrate a better story than before. The journey has its highs and lows. It requires having great mental strength to stay focused towards the goal, overlooking all the initial struggles. So where does one start? There are many institutes that provide cinema-related courses. It is up to the individual to decide whether they want to do a formal course in cinema or work directly under a director. Like there are no hard and fast rules to making a film, there are no set rules to getting into the film industry. Unlike corporate jobs, film directors never look out for an assistant with a degree in filmmaking. He will see if you have that spark in you, if you are hard-working, and if you have the capabilities to make his tough job easy. But personally I feel if you do have a basic filmmaking background it would help you grasp the technical aspects of filmmaking and thereby be a better assistant and later in life an amazing filmmaker/storyteller.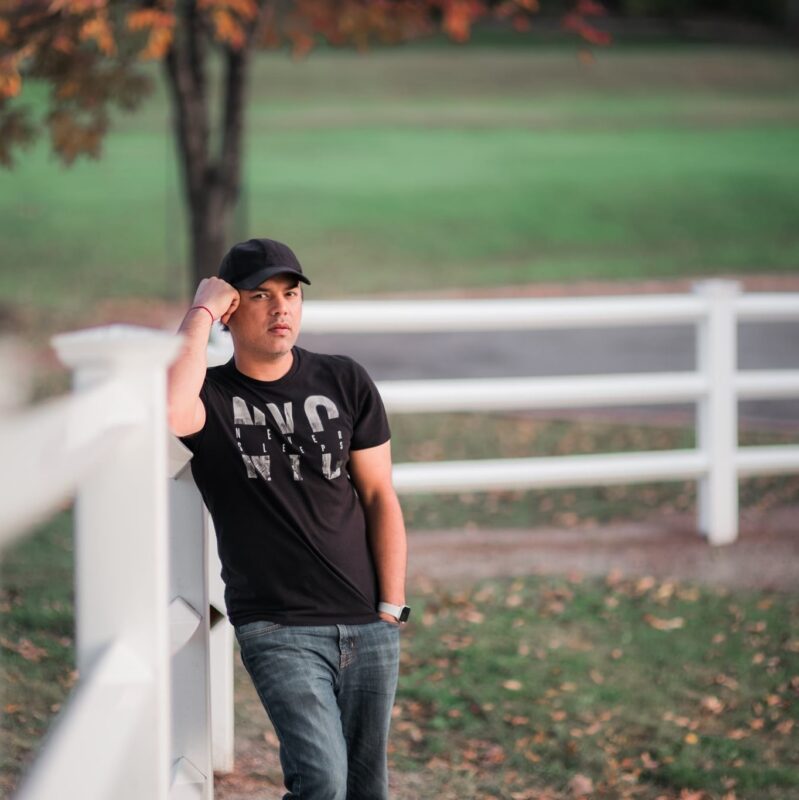 I would like to conclude this article with this great quote from Jonathan Gottschall, "We are, as a species, addicted to story. Even when the body goes to sleep, the mind stays up all night, telling itself stories."
The author is a filmmaker based in New York City, NY, USA.