NASA selects Indian origin woman for space training.
Indian origin Canadian entrepreneur woman, who hails from Kerala, was selected for an astronaut training programme by NASA.
Aathira Preetharani, 24, of Ontario, Canada, is originally from Thiruvananthapuram, the capital of the south Indian state of Kerala, and has been chosen for an astronaut training programme at the International Institute of Astronautical Sciences (IIAS) in the United States.
Rani will be the third Indian astronaut to journey in space, following Kalpana Chawala and Sunita Williams.
After successfully completing her training, she will accompany NASA's astronauts into orbit.
NASA issues invites around the world, where anyone can apply for the course and receive instruction. In collaboration with Canada's space agency, NASA provides astronaut training through the International Institute of Astronautical Science. The apprenticeship is expected to last three to five years.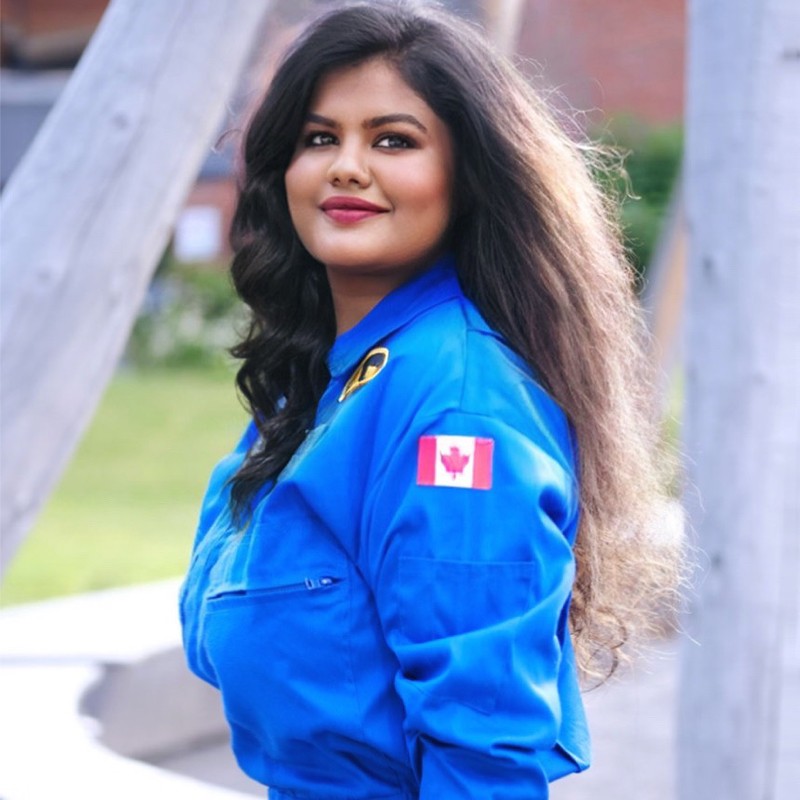 Athira Preetha Rani operates the Exo Geo Aerospace company in Canada, which she co-manages with her spouse, Gokul. According to reports, Rani was always interested in acquiring celestial insights and knowledge, which she did by attending astronomy-related societies in and around Kerala.
Rani attended Algonquin College in Ottawa after receiving a robotics scholarship. She is stated to have a pilot's licence and to be qualified to fly an aircraft.