PM Modi interacts with Indian diaspora in Tokyo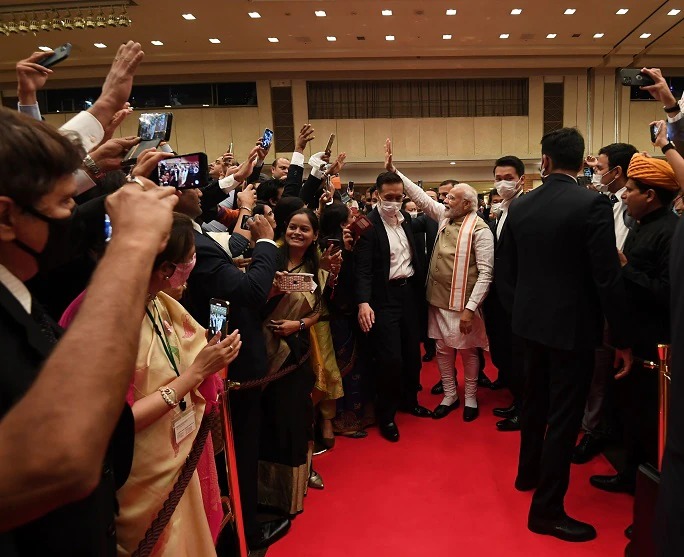 Prime Minister Narendra Modi who attended the Quad 2022 summit on Monday met the Indian diaspora. The Prime Minister told the gathering that Japan has played an important role in India's development while adding that the island nation has intimate and spiritual relations with India. Expanding on India's goal, PM Modi said: "We are working towards strengthening the healthcare infrastructure in India he added that wellness centres are being developed to take healthcare to all corners of the country.
Prime Minister Modi explained the 'Atmanirbhar Bharat' to the Indian diaspora, saying, "the way global chain supply was disrupted, the entire supply chain was questionable. To avert such a situation in the future, we are moving ahead with the resolution of 'Atmanirbhar Bharat'. "Today's world needs to follow the path shown by Gautam Buddha. This is the only way to serve humanity from the challenges like violence, anarchy, terrorism, and climate change," PM told the Indian diaspora.