SADHGURU AUTOGRAPHED POSTERS UP FOR AUCTION TO RAISE FUNDS FOR SNEHA.
Sadhguru autographed posters up for auction to raise funds for SNEHA.
"We feel truly blessed to share with you heart-warming memories of blissful moments our SNEHA Kids and coordinators spent with Sadhguru and his daughter Radhe Jaggi on 14th May at the Indian Embassy, Bahrain", said Shipra Dhir Passi ILA President.
Since many years Sadhguru has been a campaigner to highlight and support the Indian weavers and loves to adorn shawl, Guruji was felicitated by Hon. President by gifting a hand woven and hand embroidered shawl with kantha work.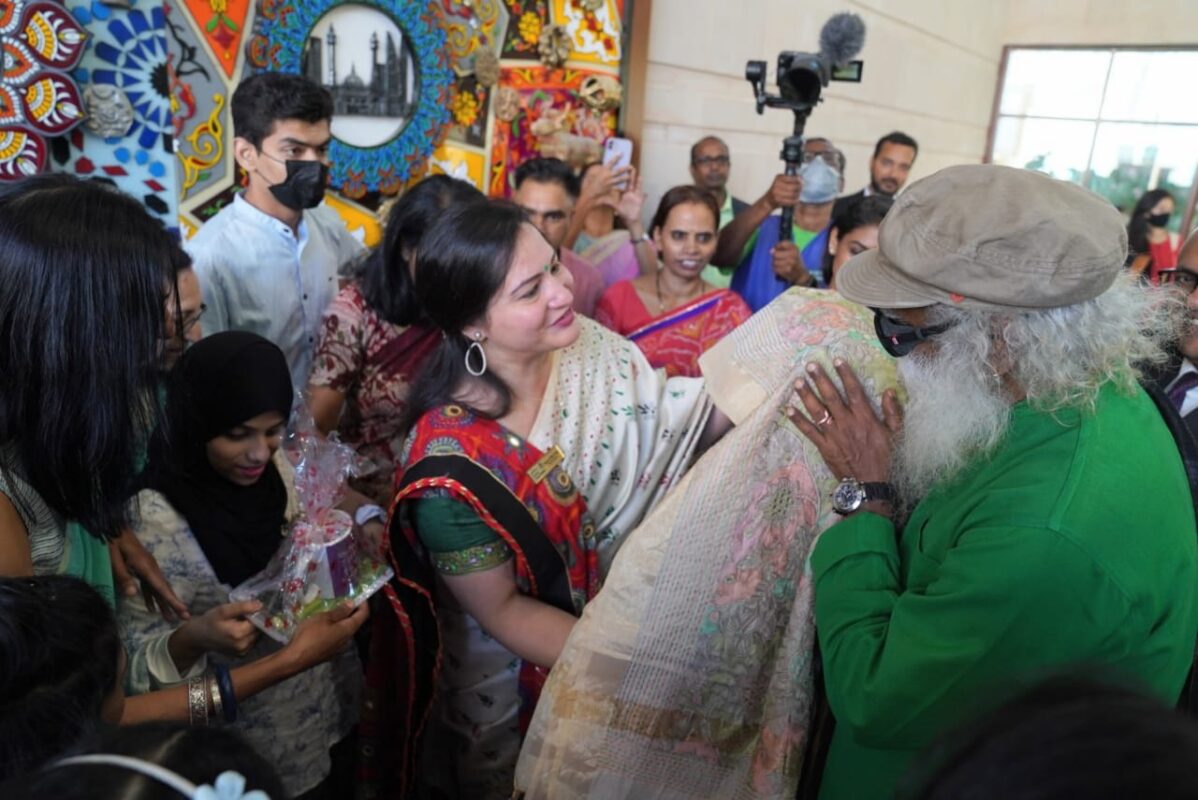 SNEHA kids had interaction with Sadhguru and showed him the Save Soil paintings made by them at SAVE SOIL webinar organized by ILA last month.
Sadhguru expressed his happiness in knowing that this was the first time that special kids also participated in the campaign. He hugged the kids and blessed all at ILA.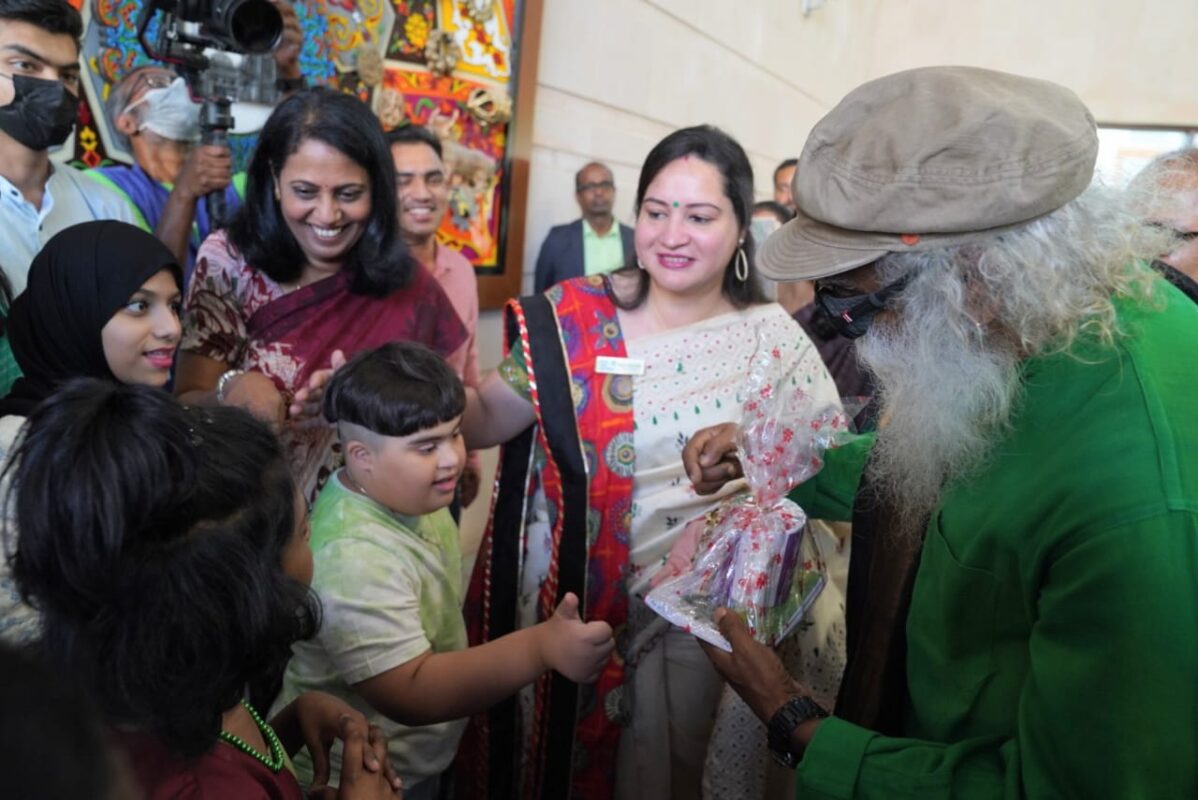 A gift hamper of Sneha Cards and a memento with Sneha kids' pics were presented by Sneha kids and coordinators in the presence of H.E. Shri Piyush Srivastava, Indian Ambassador to Bahrain and ILA patron Mrs. Monika Srivastava.
ILA received the Save Soil posters autographed by Sadhguru, to help them raise funds for SNEHA by auction of these personally autographed posters. The starting bid for 1 A3 size poster with autograph of Sadhguru is 50Bd.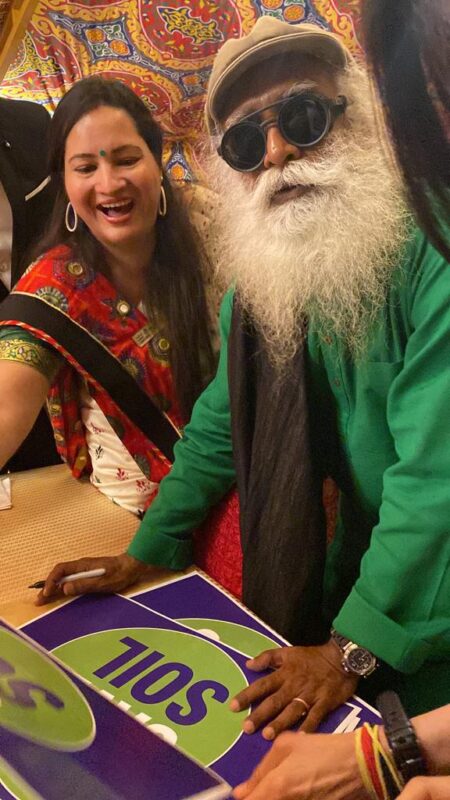 The last date to send bid is 25th May. Shipra Dhir Passi ILA President, requested everyone to support the beautiful children of Sneha, a support for a cause.