Suella Braverman, the New Home Secretary, UK
On Tuesday, fellow Indian-origin colleague Priti Patel was replaced as the UK's new Home Secretary by Suella Braverman.

She is a Conservative Party member representing Fareham in the south-east of England.
The 42-year-old barrister previously served as Attorney General in Boris Johnson's government.
She was one of the first to throw her hat in the ring to succeed Johnson as Tory leader and Prime Minister.


Liz Truss, the newly appointed Prime Minister, appointed Braverman as the UK's new Home Secretary.
Suella Braverman was born in London's Harrow. She mentioned her personal migrant story as the London-born daughter of Hindu Tamil mother Uma and Goan-origin father Christie Fernandes. They immigrated to the UK in the 1960s from Mauritius and Kenya, respectively.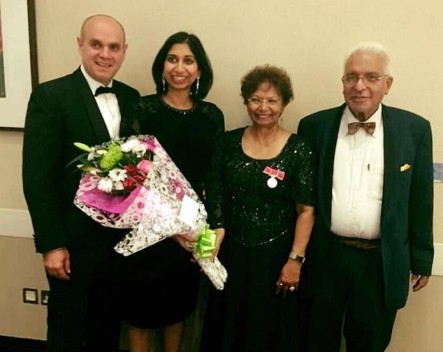 Her father worked for a housing association in the UK, while her mother was a nurse for the National Health Service for nearly 45 years.
Braverman's interest in politics stems from her parents' involvement in local politics. Her mother, Uma, served as a councillor for 16 years, and Christie was a social activist for the locals.
Suella went to Heathfield private school in London after attending a local state school. She won a scholarship there. She then went on to study law at Queen's College, Cambridge University, before earning a Master's Degree in European and French Law from the Pantheon-Sorbonne in Paris and becoming a licenced attorney in New York State.
According to The Guardian, Braverman expressed interest in becoming an MP at a young age. She attended Conservative events in Harrow.
She had previously run for several Labour and Liberal Democrat-held seats before being elected in Fareham in 2015.
Suella was appointed Brexit minister by then-prime minister Theresa May in 2018, her first ministerial position.
The Cambridge University law graduate married Rael Braverman, a Mercedes manager, in 2018. They have two kids.
Her maternity leave famously prompted a long-overdue legal change last year that allowed her to continue serving as a Cabinet minister while giving birth to their second child.
Braverman is a Buddhist who regularly attends the London Buddhist Centre and took her oath of office in Parliament on the 'Dhammapada' scripture containing Lord Buddha's sayings.