BKS to honour Nanjiamma this Onam
The Bahrain Keraleeya Samajam Onam celebration – Shravanam 2022's second lap is set to kick start @ BKS premises from 8th of September 2022 – announced BKS President, PV Radhakrishna Pillai and General Secretary, Varghese Karackal in a joint press note. The celebrations which had a soft inauguration on 11th August 2022 so far witnessed masses turning in. The food festival held in the BKS premises last Friday witnessed unexpected crowd and marked a grand success.
During the event on 8 September, BKS will honor renowned singer and recent Indian National Award winner Nanjiamma. Nanjiamma who is expected to arrive in Bahrain on 8th morning is paying her first ever visit to Bahrain.  In a concert arranged on the same day, renowned playback singers Najeem Arshad, Nityamaman and Jinsha Haridas are scheduled to perform – said Mr. Pillai.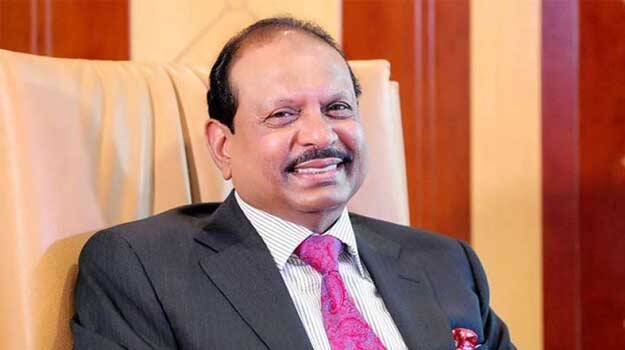 Acclaimed businessman, known humanitarian and the Chairman of Lulu Group, Padma Shri MA Yousufali will officially inaugurate the Onam-Navratri Mahotsava – "Shravanam 2022" on September 9.
H.E. Osama Bin Ahmed Khalaf Al Asfoor, Minister of Social Development and H.E. Piyush Srivastava, Ambassador of India to the Kingdom of Bahrain will be the Chief Guests during the function.
During the day, a musical concert performed by South India's Nightingale, Padmabhushan KS Chitra in accompaniment of playback singers Nishad, Ruparevathy etc. will start at 7 pm which will be followed by the official function. The musical concert is expected to continue after the inaugural function added Mr. Pillai.
This time Bahrain Keraliya Samajam is expected to witness the biggest Onam celebrations ever held outside India and it is expected to provide an opportunity for the public to continue enjoying world class performances after a long pandemic-induced gap. Lot of Programmes in relation to Sravanam – 22 are set to take stage in the coming days – said Mr. Karackal
The vast Committee setup to organize the massive event is headed by Mr. MP Raghu as Chairman and Mr. Shankar Palloor as Convenor. Huge LED screen outside the venue, Illuminations, giant welcoming arch portraying Onam festival, Illuminations and other attractions await the spectators who are expected to turn out in masses. Necessary parking arrangements in the adjacent ground, security and ushers are all arranged to ensure a smooth flow of the events.