The Indian Club Bahrain Celebrated Onam – ONAM FEST '22 concluded with the grand Onasadhya
Bahrain: The Indian Club Onam Fest '22 came to a successful conclusion on Friday 30th September 2022 with the Indian Club Onasadhya Feast.
Around 2,500 taste lovers, including Patrons, Members, invited guests & Sponsors sat down together to enjoy a sumptuous banquet of 26 items. The feast was prepared by well-known celebrity sadhya specialist Mr. Ajith Kumar, specially flown in from India to make this grand gala lunch.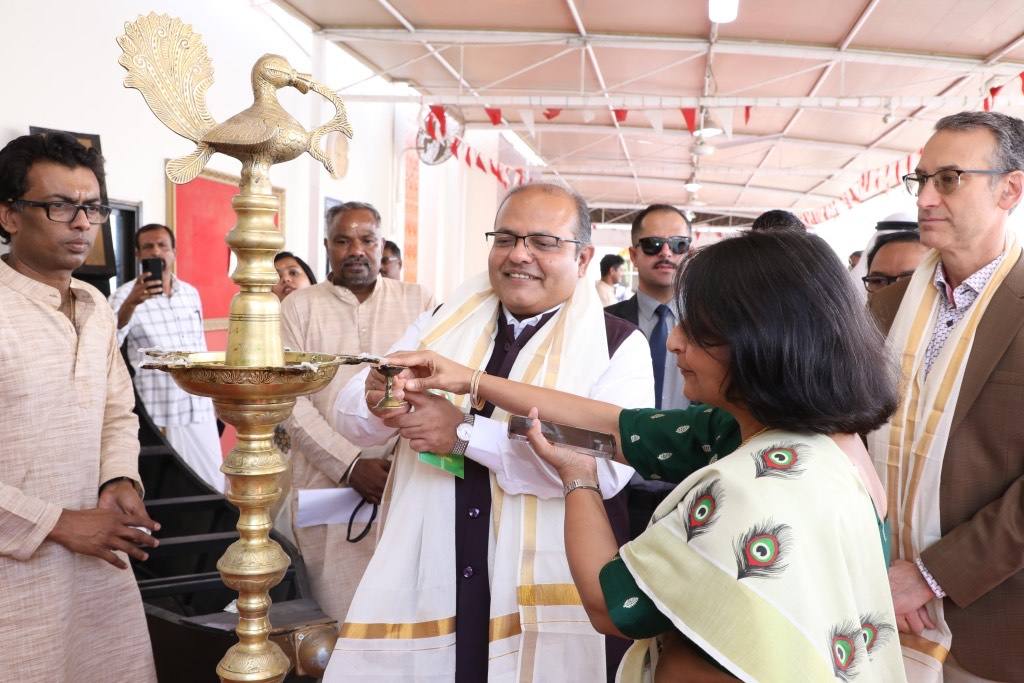 The traditional Onasadhya feast was inaugurated by H.E. Mr. Piyush Shrivastava – Indian Ambassador to The Kingdom of Bahrain along with H.E. Mr. Steven C. Bondy (Ambassador of the United States of America), H.E. Ms. Paola Amadei (Ambassador of the Republic of Italy), H.E. Mr. Shazryll Zahiran (Ambassador of Malaysia), Mr. Abdulnabi Al Sho'ala (Former Minister & Shura Council Member), Mr. Yousif Lori (Director of Information & Follow up at the capital Governorate), Mr. Khalil Daylami(Philantrofist/ Social Worker), Mr. K.G. Baburajan (MD-QEL Holdings), Mr. Pambavasan Nair (MD-AMAD Group), Mr. AjithKumar (CEO – Dadabhai), Mr. Soman Baby, Prince Natarajan(Chairman of Indian School), Mr. Ijaz Ahmed (…. Indian Ambassy) & past presidents of The Indian Club.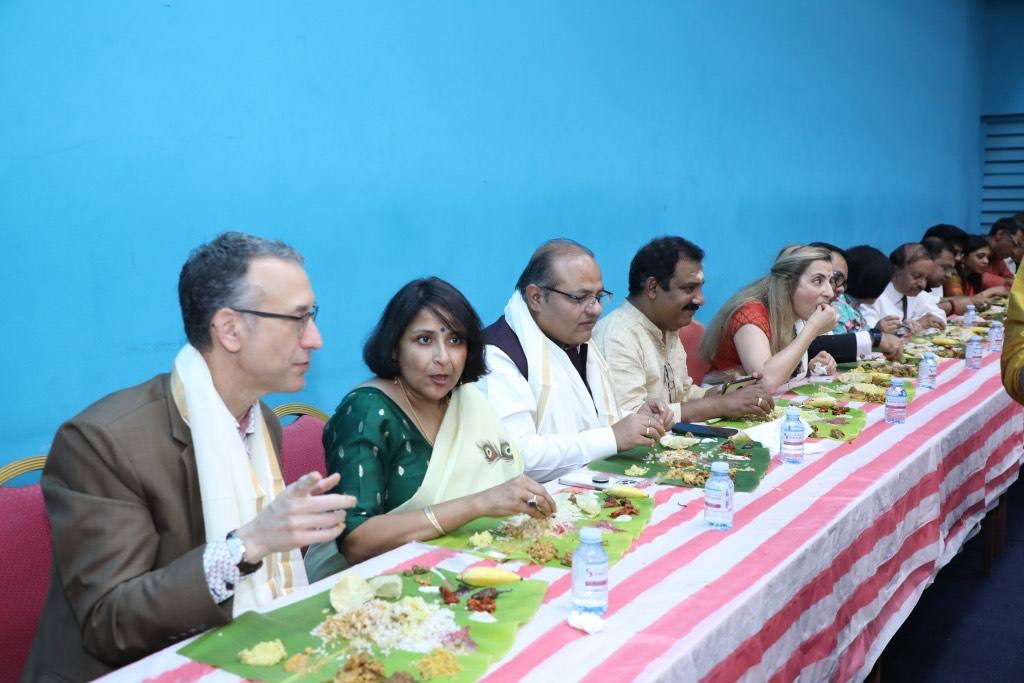 The Feast started as planned with all the preparation & safety measures. A veritable army of Club Members and volunteers, all wearing traditional costumes; worked tirelessly to serve the guests and to keep the schedule on track.