What Makes Jayashree Ullal The Richest Indian Professional In The World?
Jayashree Ullal is a woman professional, a mother and a grandmother too. On top of that she is the richest Indian origin professional with a wealth of INR 16,600 crore as per IIFL Wealth Hurun India Rich List, 2022 and heads Arista Networks.
Arista Networks, is a cloud networking company responsible for the deployment of 10/25/40/50/100 Gigabit Ethernet networking in the data center.
Other Indian origin professionals trailing her are:
| | | |
| --- | --- | --- |
| Rs 12,100 crore | Thomas Kurian | Oracle |
| Rs 8,500 crore | Nikesh Arora | Palo Alto Networks |
| Rs 6,500 crore | Ajaypal Singh Banga | Mastercard |
| Rs 6,500 crore | Ignatius Navil Noronha | Avenue Supermarts |
| Rs 6,200 crore | Satya Nadella | Microsoft |
| Rs 5,300 crore | Sundar Pichai | Google |
| Rs 4,000 crore | Indra K. Nooyi | Pepsico |
| Rs 3,800 crore | Shantanu Narayen | Adobe |
| Rs 1,600 crore | Aditya Puri | HDFC Bank |
Jayashree has created huge business entities out of nothing. She is, in a way, a text book for many when it comes to leadership.
Jayashree strongly believes that girls should be encouraged to pursue math and science in their early years.
She always inspired and encouraged engineers to learn business, which would make them understand the technology, its needs, and application. Eventually, this turns them into professional business leaders.
She also feels that in today's world, interdisciplinary fields are very important.
Jayashree's Mantra
As a leader who has constantly defied norms, she strongly believes in a support system, be it family at home or colleagues at work.
She has valued the family bond. Successful relationships spin off successful professionals.
She has managed exemplarily her role of being a mother of two, a wife, a sister, a daughter and, of course, a successful business executive.
She keeps herself grounded by not being perfect all the time but being more realistic. She credits her success to her lovely family supporting her all the way.
Jayashree values human connections.
I should say Jayashree has a Midas touch—an ability to create turning points and clear roads to success.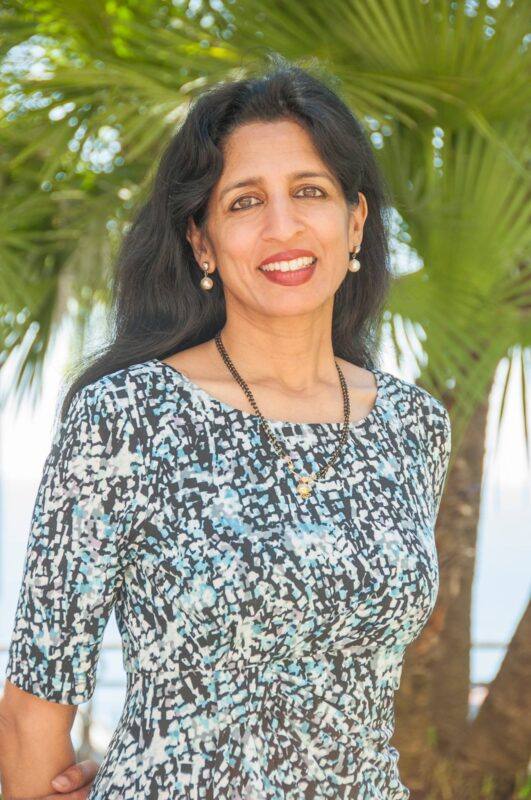 Let us know more about her.
Personal life
Jayashree Ullal was born in London. Her parents were physicists, Sundarajan and Nirmala Vedantham. They moved to India when Jayashree was only 5 years old. She is an alumni of the Convent of Jesus and Mary, New Delhi.
Her father was transferred to the US when she had just completed her high school and had to move to the US along with the family.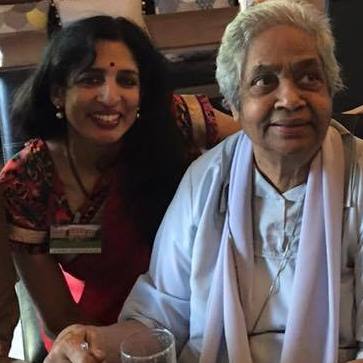 She eventually enrolled at San Francisco State University, where she earned a B.S. in engineering (electrical). Although she was one of only two females in the class of 70, she never let this bother her. She continued to do what she loved most. She continued her education at Santa Clara University, where she earned a master's degree in engineering management.
She is married to Vijay Ullal. They have two daughters, Adeeti and Tarini. Ullals lives in Saratoga, California.
From September 2012 to November 2014, Vijay Ullal, Jayashree's husband, was President and CEO of Fairchild Semiconductor. He is currently a venture capitalist and investor.
Adeeti is a biomedical engineer and scientist. She is currently working with Apple, Health Algorithms – Motion Technologies. Traini is pursuing a career in veterinary medicine.
Jayashree is also the sister of the late Saratoga City Councilwoman Susie Nagpal, who has a surviving son and daughter. Susie passed away in 2010 due to lung cancer.
Jayashree owns 5% of Arista's stock, according to Forbes. Out of these, some are earmarked for her sister Susie's children and her own children.
Professional Career
Ullal began her career in engineering and strategy at Advanced Micro Devices (AMD) and Fairchild Semiconductor. She spent four years as the director of internetworking products at Ungermann-Bass before joining Crescendo Communications. Ullal rose to the position of vice president of marketing at Crescendo, where she worked on 100-Mbit/s over copper, the first CDDI products, and first-generation Ethernet switching.
Cisco
Cisco Systems acquired Crescendo Communications in September 1993, marking Cisco's first acquisition and foray into the switching market. Ullal joined Cisco and started working on the Cisco Catalyst switching business, which grew from its inception in 1993 to a $5 billion enterprise in 2000. Ullal was responsible for unified communications, IP telephony, content networking, and policy networking as vice president and general manager of LAN switching in the Enterprise group. She oversaw approximately 20 enterprise mergers and acquisitions for Cisco.
Ullal was eventually promoted to the position of Senior Vice President of Data Center & Switching, reporting directly to the company's CEO, John Chambers. Responsibilities included overseeing the modular Nexus and Catalyst Data Center Switching, as well as Application/Virtualization services, which generated approximately $15 billion in direct and indirect revenue. Ullal worked at Cisco for more than 15 years.
Arista
Co-founders Andy Bechtolsheim and David Cheriton named Ullal CEO and President of Arista Networks, a cloud networking company based in Santa Clara, CA, in October 2008.
For her work at Arista Networks, Forbes magazine named Ullal "one of the top five most influential people in the networking industry today."
Ullal led Arista Networks to an IPO on the New York Stock Exchange in June 2014, under the symbol ANET.
Jayashree was named one of the "World's Best CEOs" by Barron's in 2018 and one of Fortune's "Top 20 Business People" in 2019.
She was on the Board of Directors.
| | | |
| --- | --- | --- |
| May 2008 | 2010 | ZScaler |
| Oct 2008 | Present | Arista Networks |
| June 2020 | Present | Snowflake Inc. |
Awards and Honours
One of the 50 Most Powerful People in the 2005 Network World
A Top Ten Executive in VMWorld 2011
A Women of Influence award for Security CSOs in 2008
One of the Top Women in Storage in 2007
Nominated as one of the 20 powerful Women to Watch in 2001 by Newsweek
2001 Innovator and Influencer Award by Information Week
First woman to be awarded the Entrepreneurial and Leadership award, sponsored by Silicon India, in 1999
One of the seven prominent Indian-origin women in the IT industry, according to The Economic Times
Recipient of the 2013 Santa Clara University School of Engineering Distinguished Engineering Alumni Award
Ranked #2 in Top 25 Disrupters of 2014 list by CRN
Ranked #3 in Top 25 Disrupters of 2015 list by CRN
Ranked #9 in the 30 Most Impressive Female Engineers Alive Today list by Best Computer Science Degrees
EY US Entrepreneur Of The Year Award Winner 2015
World's Best CEOs: Growth Leaders 2018
1 on Masala's MOST INFLUENTIAL Asian Women in America list
Named to Barron's "World's Best CEOs" list in 2018 and 2019.
18 on Fortune's Businessperson of the Year for 2019 list.
Honoured with 8th annual Forbes' America's Richest Self-Made Women in 2022.
Ref: Facebook, LinkedIn, Arista.com, Wikipedia