As Onam celebrations continued at the Bahrain Keraleeya Samajam, a traditional Keralite dance form, 'Thiruvathirakali', entertained the audience on September 10, 2022. The mega Thiruvathirakali, performed by 102 dancers, including BKS members and non-member women, served as a real visual treat to the audience.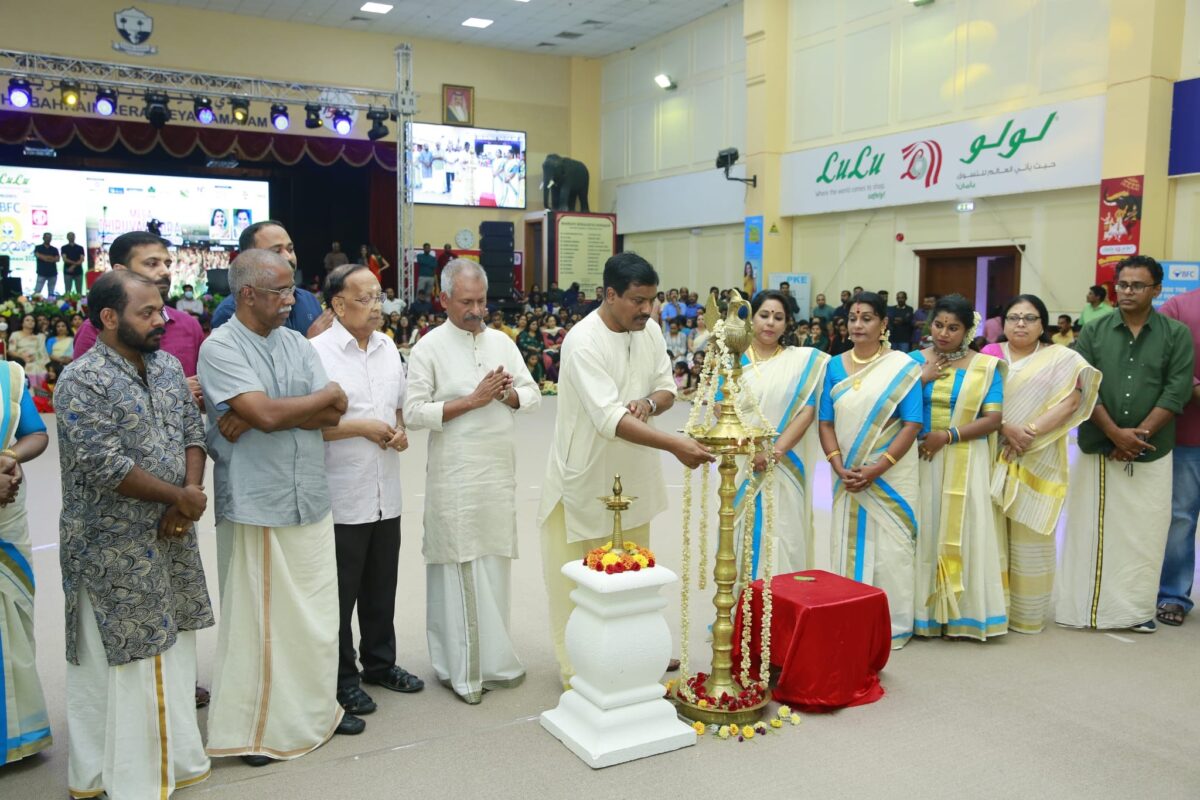 "I would really like to appreciate the event coordinator, Mrs. Jaya Ravikumar, and the whole team, whose dedicated efforts for the past one and a half months made this performance spectacular"—said BKS president, PV Radhakrishna Pillai.
BKS general secretary, Varghese Karakkal, congratulated the dance teachers, Mrs. Shubha Ajith and Mrs. Remya Binoj, who trained the dancers. The dance performance was followed by folk songs rendered by Aaravam, a Bahrain-based Keralite folk song group.