Traditional Goan Prawn Curry
Goan Prawn Curry is a perfect tropical side to savour on a sunny day. Recipe for Goan Prawn Curry is very simple and authentic. You can serve this best Goan style prawn curry with rice for a nourishing brunch or dinner as well. Here is how to make prawn curry Goan style.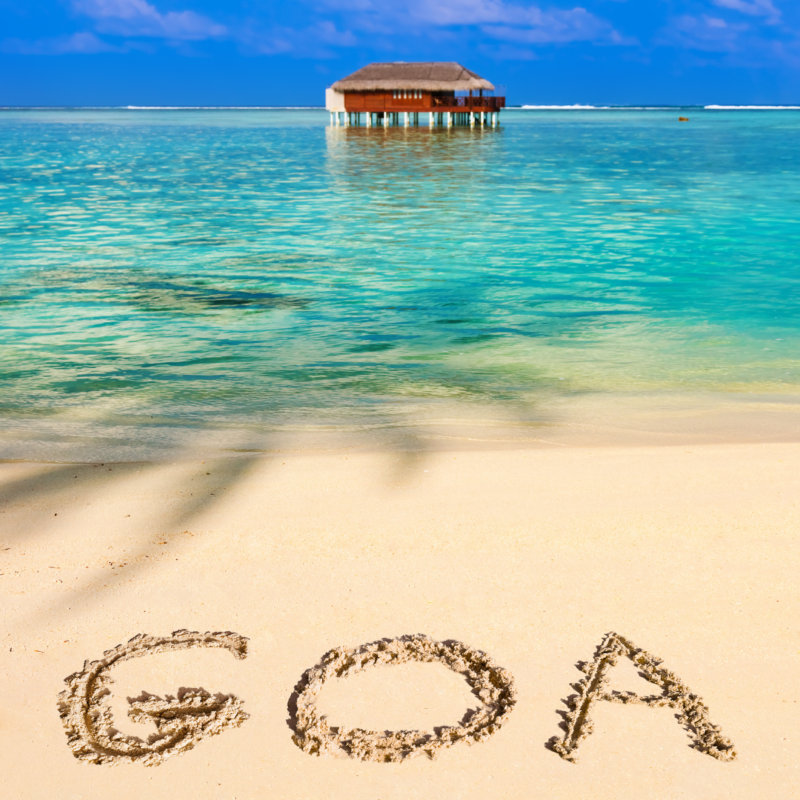 If you find fresh Goan prawns then nothing beats it! However, you may also use frozen prawns for making this Prawn Curry Goan Style recipe. Tamarind is used for this curry but you may replace it with kokum for a more traditional flavour.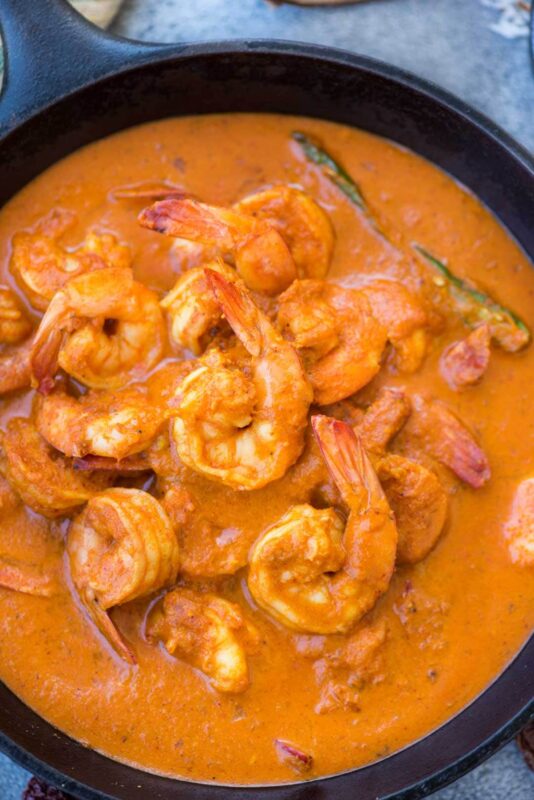 What is Goan Prawn Curry?
It is a tangy spicy curry made using shrimps, a variety of spices, and coconut milk. The traditional souring agent is kokum. Goan style Prawn curry pairs very well with steamed rice. This dish has a Portuguese influence.
How to prepare Prawns for Prawn Curry?
To peel prawns, remove the head and legs. Peel the shells from the prawns and squeeze the tail to remove it from the body, if desired.
To devein a prawn, use a small sharp knife to make a slit along the middle of the back to expose the dark vein. Pull out the vein.
To devein a prawn without cutting the back, use your fingers to carefully pull the vein through the opening at the head end to remove.
Put the prawns in a colander and rinse them in the sink with cold water. Use your hands to rinse each prawn individually. As you are rinsing, keep an eye out for any spoiled prawns that are discoloured or slimy. Prawns should appear white or grey before cooking.
Prawns should ideally be cooked immediately after cleaning. However, if you must store them for later, be sure to keep them in the refrigerator for no more than 24 hours. After this length of time, they may start to go bad.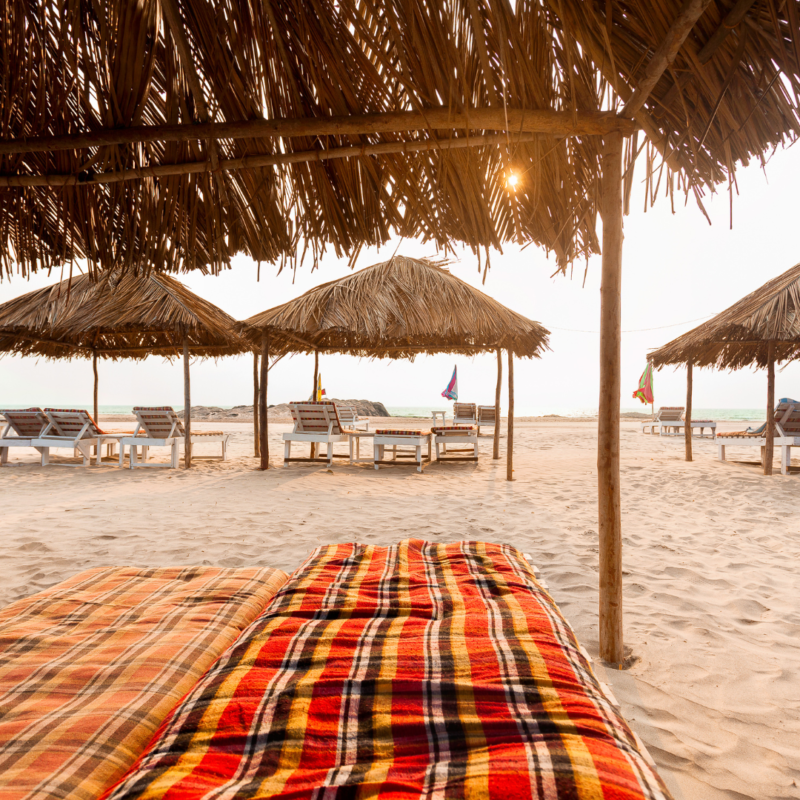 Tips
Use the freshest prawns to make this curry.
Nicely clean and devein the prawns before using them in the curry.
You can make coconut milk at home by grinding coconut with water in a blender and then passing it through a mesh strainer. I have used canned coconut milk though.
Do not overcook the prawns otherwise, they will become rubbery. The ideal time for cooking the prawns in 6-8 minutes.
If using kokum instead of tamarind, use 2-3 pieces in place of the below-mentioned quantity of tamarind
Ingredients
For Marinating the Prawns
500 g Prawns (Cleaned)
½ teaspoon Salt
½ teaspoon Turmeric Powder
1 tablespoon Lemon Juice
For the Ground Masala Paste
2 tablespoon Coriander Seeds
2 teaspoon Cumin Seeds
1 cup Fresh Coconut (Grated)
8-10 Kashmiri Dry Red Chillies
5-6 cloves Garlic
1 teaspoon Whole peppercorns
1 teaspoon Cloves
1 inch Cinnamon
For the Curry
3 tablespoon Vegetable Oil
10-12 Curry Leaves (Optional. Not used in authentic version.)
2-3 Green Chillies (Chopped)
½ cup Onion (Chopped)
½ cup Tomato (Chopped)
2 teaspoon Tamarind Paste
1 cup Coconut Milk
Salt to taste
Instructions
For marinating the prawns
Clean the prawns and add it along with other ingredients for marination in a bowl and mix well.
Keep aside for 15 minutes.
For the ground masala paste
Add all the ingredients for making the ground masala in a blender and blend to make a smooth paste.
Add little water if required while making the paste.
For the curry
Heat oil in a pan.
Once the oil is hot, add the marinated prawns and cook for 2-3 minutes.
Remove the prawns on a plate and keep aside.
In the remaining oil, add curry leaves and green chilli and fry for a few seconds.
Add onion and fry until they turn translucent.
Add tomato and cook for 2-3 minutes.
Now add the ground masala paste, ½ cup water and tamarind paste and cook for 5-6 minutes.
Add coconut milk, 2 cups water and cooked prawns and simmer for 2-3 minutes.
Add salt to taste and mix well.
Serve hot with rice.