World Book and Copyright Day
The original idea for World Book Day was conceived in 1922 by Spanish writer Vicente Clavel Andrés to honour famed 16th-century author Miguel de Cervantes. It was first celebrated in 1926 on October 7, Cervantes' birthday, before being moved in 1930 to his death date, April 23, which is also the date of William Shakespeare's death. In Spain, the day often involves an exchange of gifts, with the traditional gifts being a book and a rose. In 1995, the United Nations Educational, Scientific and Cultural Organization (UNESCO) established World Book Day as a worldwide celebration of the written word and the power of stories.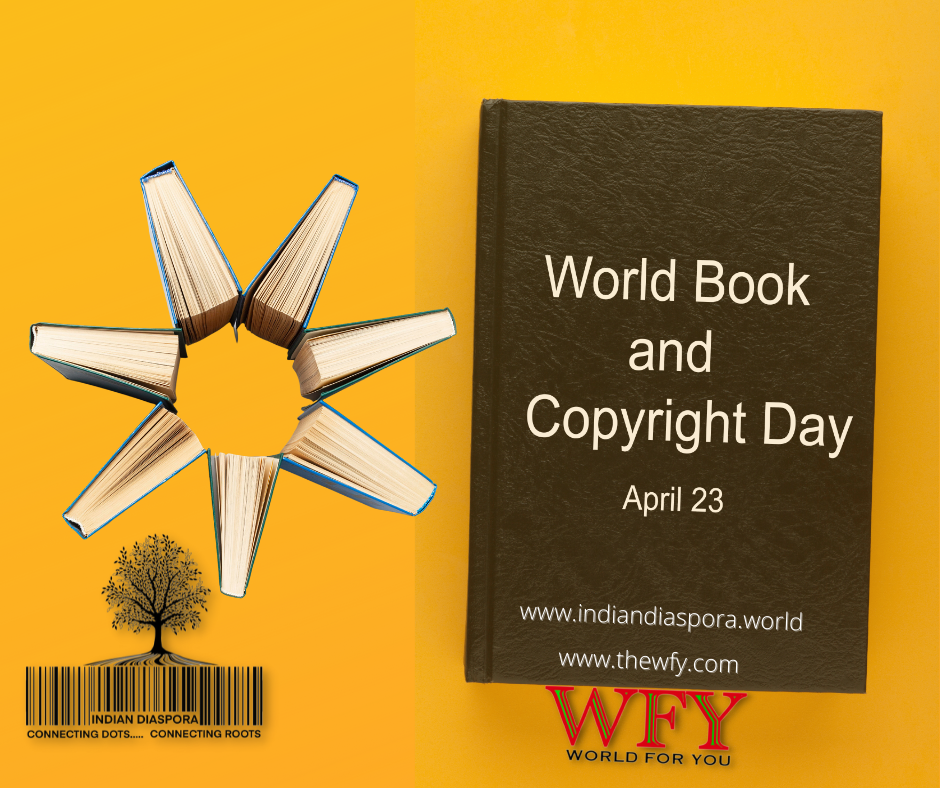 "Indeed, books are vital vehicles to access, transmit and promote education, science, culture and information worldwide," UNESCO Director-General Audrey Azoulay said on the occasion of World Book and Copyright Day 2022.
We the WFY family and the Indian Diaspora wishes you all World Book Day !