Azadi Ka Amrit Mohatsav : Indira Gandhi National Centre, Vadodara, holds SABRAAS to mark Dandi March
The Regional Centre of Vadodara (RCV) of Indira Gandhi National Center for the Arts (IGNCA) launched SAABRAAS, a maiden event, to commemorate Dandi March (Salt Satyagrah) on the occasion of Azadi Ka Amrit Mohatsav at the Faculty of Performing Arts, Maharaja Sayajirao University on March 12. 
The Regional Director, Smt Arupa Lahiry, Chief Guest – Prof Gunwant Shah (Padmashri), Guest of Honor – Prof Ratan Parimoo, acclaimed art historians and painters, Prof Anjali Karolia, Dean, Faculty of Family & Community Sciences, and Tushar Unadkat, Canadian Media Personality, graced the occasion to a packed audience at the Applebox Auditorium.
Padmashri Prof. Gunwant Shah engaged the audience with his unprepared words in Gujarati about the extraordinary life of Gandhi and his respect amongst international leaders, including Einstein.
Prof Anjali Karolia talked about the unique art of textile design, while Tushar Unadkat spoke about "Art & Gandhism in the Indian Diaspora."
Manda Hingurao, in charge of Maharaja Fateh Singh Museum, Prof. Gaurang Bhavsar, Faculty of Performing Arts, and other city dignitaries, were the other dignitaries. 
The event showcased a lecture on 23 Grams of Salt: Retracing Gandhi's March to Dandi by photographer Anuj Ambalal and Mohiniattam Dance Performance by Divya Warrior.
"Saabraas is our maiden event to announce a much bigger three days festival that is in the middle of April, celebrating Raja Ravi Varma's work," conveyed Arupa Lahiry, Regional Director.
In the memory of Smt Indira Gandhi, on her birthday, Indira Gandhi National Center for the Arts (IGNCA) made its first mark on November 19, 1985.
Late Prime Minister Shri Rajiv Gandhi announced IGNCA to encompass all forms of arts and experience. The art form has its integrity, interrelated with nature, social structure, and cosmology.
Furthermore, the IGNCA Trust was constituted and registered in New Delhi on March 24, 1987.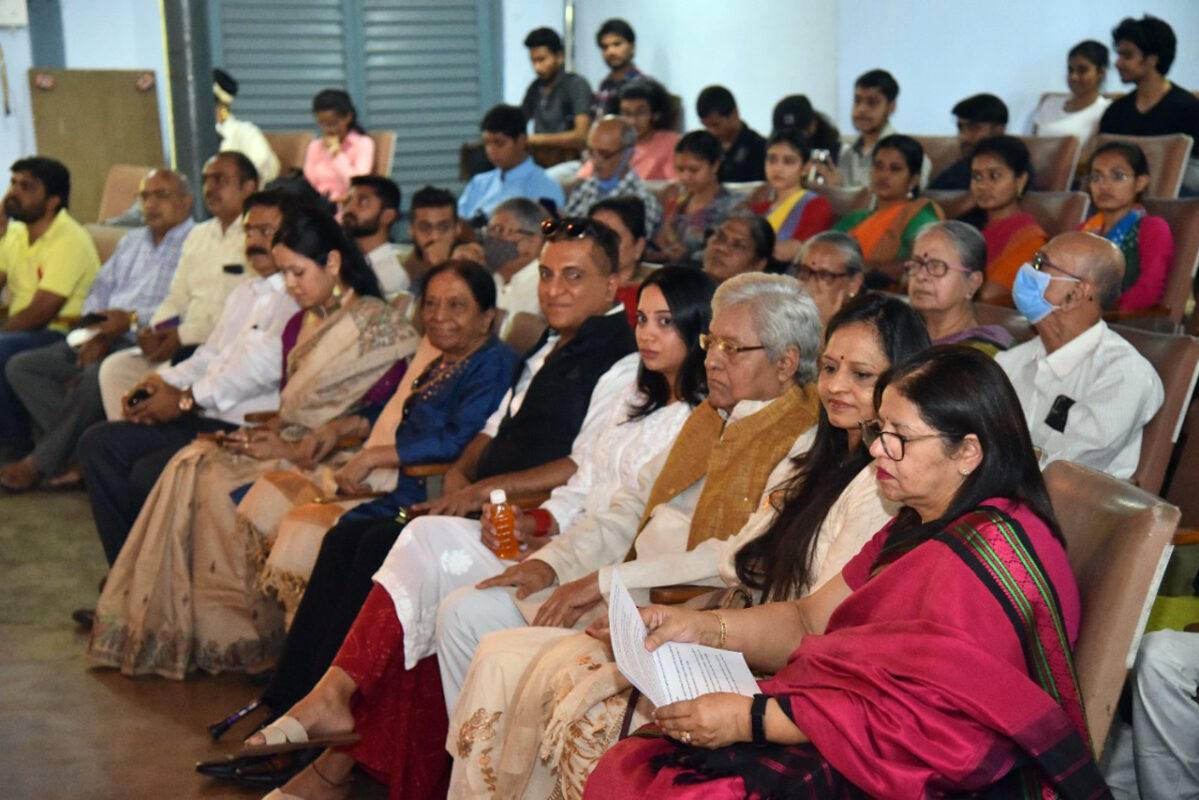 IGNCA propagates a holistic worldview powerfully articulated throughout Indian tradition and emphasized by modern Indian leaders from Mahatma Gandhi to Rabindranath Tagore, an autonomous body of the Ministry of Culture, Government of India.
Since then, IGNCA has branched in many cities like Bangaluru, Goa, Guwahati, Puducherry, Ranchi, Srinagar, Thrissur, Varanasi, and now in Vadodara.