Indian expatriates conducted blood donation drive at Salmaniya Central blood bank.
Kozhikode District Expatriate Association (KPF) conducted its 4th Blood Donation Drive at Salmaniya Central Blood Bank.
The Kozhikode Jilla Pravasi Forum (KPF) held its fourth blood donation camp at Salmaniya Hospital Blood Bank, Manama on Friday 6th of May. More than 100 Donors donated Blood.
Mr.Ravi Shankar Shukla, Second Secretary, The Embassy of India to The Kingdom of Bahrain inaugurated the Blood Donation Drive under the motto "Give Blood, Give Life".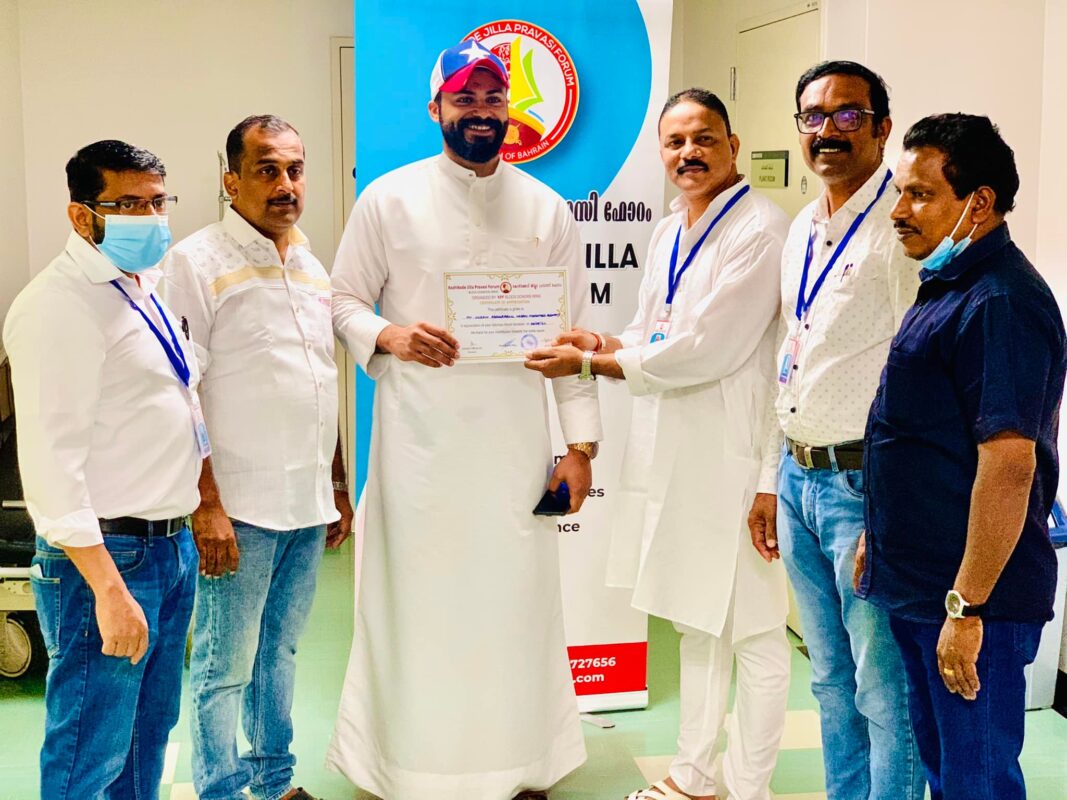 4Th Blood Donation Convener P.K. Harish welcomed the gathering which was held under the chairmanship of President Sudheer Thirunilath and coordinated the drive with assistance of General Secretary V K Jayesh. Other Guest of Honors ,Indian Club Vice President Sani Paul, GDN Senior Correspondent Raji Unnikrishnan, KMCC Secretary AP Faisal, State Treasurer Razak Muzhikal, office bearers Shafi Parakatta and OK Qasim, Social WorkerS Nasser Manjeri, Saeed ,OICC President Binu Kunnanthanam, Samskriti Bahrain office bearer Rithin Raj ,KPF Patron Gopalan VC felicitated the Drive.
Charity Wing & Blood Donation Wing Convener Sasii Akkaral other team members Shaji Pudukkudi, Sujeesh, Sajeesh, Balan OT, Rafeeq Nadapuram, Jitesh Top Most, Prajith C, Sudheesh Chathoth, Anil Kumar, Anil Kumar, Treasurer Sujith Soman and Faisal Pattandi managed the camp. Nirmal and Udesh Arun Prakash provided the necessary Transport assistance to the camp. Ladies Wing Convenor Rema Santhosh Other Ladies wing Members Neetu Subin, Anjali Sujeesh, Sreelata Shaji, Sajna Shinoop, Vaishnavi Sarath, Shilpa Nitin and Jisha controlled the Registration desk , Vice President Jamal Kuttikattil delivered the Vote of Thanks