Interview: Meet Shanthini Raja, A Visionary And A Pioneering Tech-Entrepreneur
The life of a visionary tech entrepreneur: Interview with Shanthini Raja
Introduction:
Shanthini Raja is the founder, chairperson, and CEO of Rsquare Technologies. She is currently head of ICT in Bahrain, an entrepreneurs' organization. She also serves on the advisory board of the global international organisation Woman in Tech. Key areas include manufacturing, information and communication technologies (ICT), logistics, and transport services.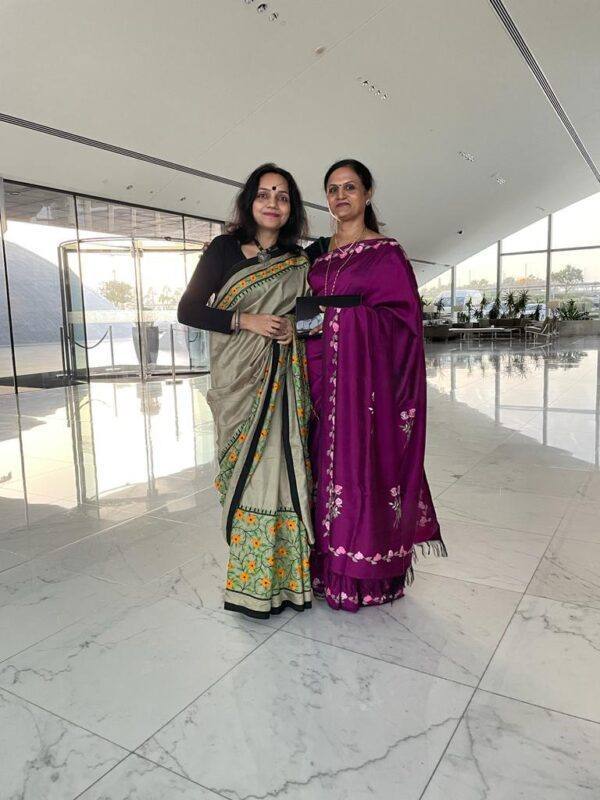 How did you become an entrepreneur? What motivated you to become an entrepreneur? Can you tell us a bit about yourself?
I was born into a business family. I completed my master's in computer applications in India. I started my career as a lecturer at the Bangalore Engineering College. I got married to my batchmate and moved to Qatar, where I started working as an EDP manager for a Gulf exchange company. After a few years of staying in Qatar, we moved to Bahrain when my husband got a job at Batelco. Roshni, my first child, came into our lives, and I decided to spend quality time with her and declined all job offers. I thought of engaging myself in social activities. I started helping migrant workers, and as I could speak Telugu, Kannada, and Tamil, I translated their issues of life into English. A few years later, Roshan was born. My kids started going to a British school. I became vice chairman of the parent-teacher committee and was raising funds. In 2010, I became the president of the Indian Ladies association taking care of a special needs children's school called SNEHA.
Before 2006, we went to buy a house in India under loan. For that, we had to sign several postdated cheques for EMI. While writing, I observed that in every alternative cheques we were making mistakes in writing the amount in words. It was like an imposition. So I thought, being a tech person, why can't we write a programme to avoid repetition? After reaching Bahrain, I started writing codes out of passion and developed a software programme for printing cheques. All my friends appreciated and motivated me to start a business, but I was happy and content with my family life and social activities. One of my friends said if you start a company, you will again have social commitments like you will be providing job opportunities to the freshers. It was a turning point in my life. I started my business in Bahrain. Our initial products were cheque printing and form printing.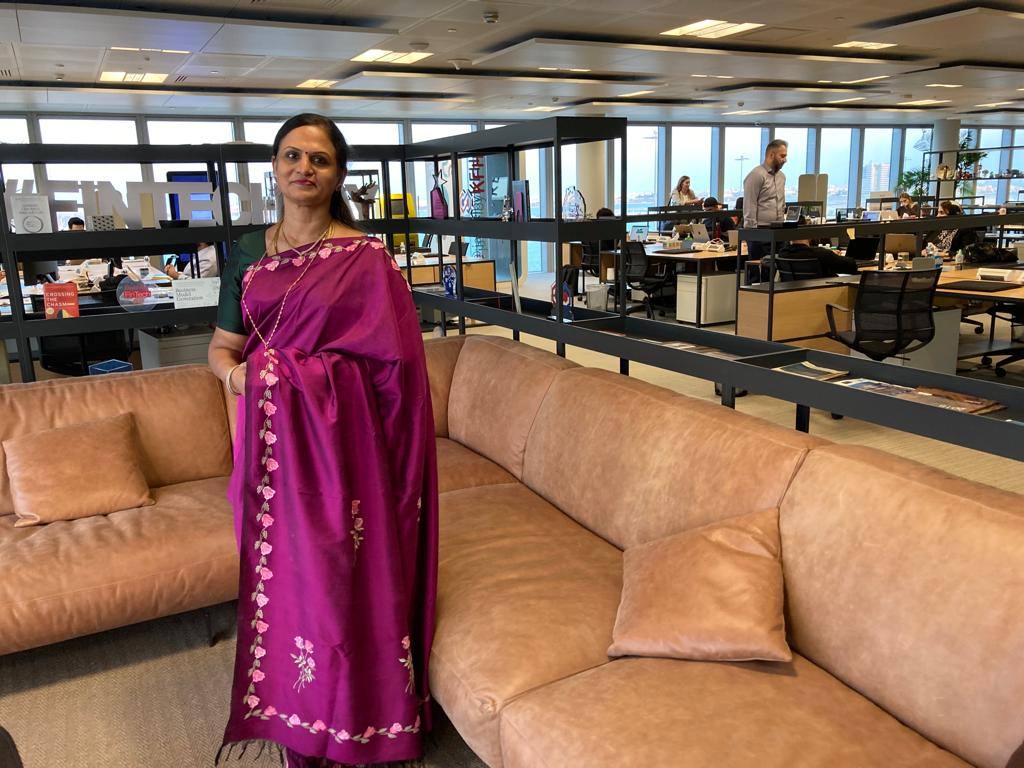 Why did you choose Bahrain to be our business station?
Bahrain has got a beautiful market. Bahrain felt more like home to me. Bahrain has had a friendly relationship with India since the beginning. When I was president of the ILA, I found that the Bahraini community's support and contributions through sponsorship were noteworthy. When I approached those sponsors and told them that I started the business , they encouraged me saying "implement it, Shanthini, we will be your clients and put our logo in your website" That is the support Bahrain gave.
HRH Salman bin Hamad Al Khalifa, the Crown Prince and Prime Minister of the Kingdom of Bahrain, is the visionary leader. He wanted an ecosystem to be created. He created the Economic Development Board and Fintech Bay. He created an ecosystem where everybody gets connected. If you are seated in a company outside of Fintech Bay, no banks will know about your products. Only if you have an office in Fintech Bay will you be considered a Fintech company, and several banks can approach us easily for our Fintech products.
What kind of support did you get from your family?
My father is my pillar of strength. He had been motivating all his four daughters to be independent.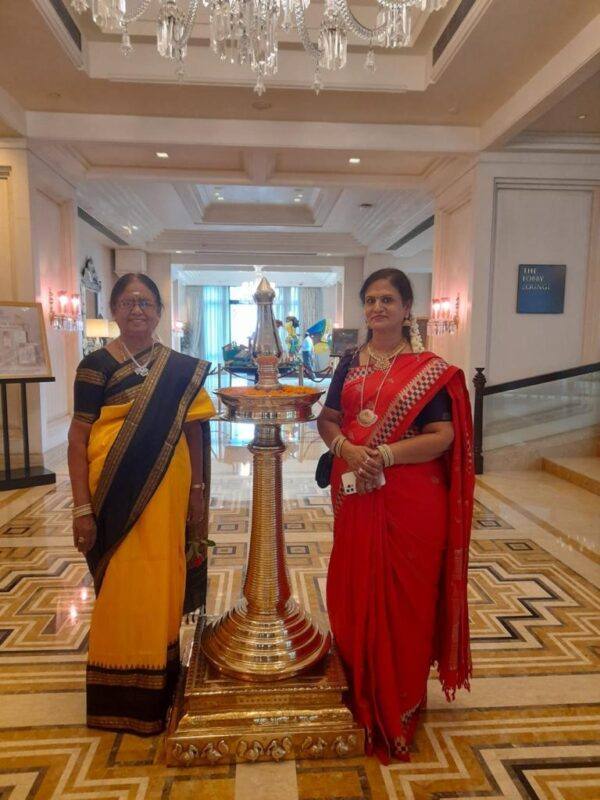 My husband is very supportive. He literally did babysit when I went out for social work and never questioned me. Behind every successful woman is a supportive husband. I used to share whatever happened in the office from morning until evening. My sisters are very helpful and are always encouraging me. Roshni and Roshan, both of my children, actively participate in meetings, the launch of software products, and decision-making. My in-laws feel proud that we are staying abroad and doing business.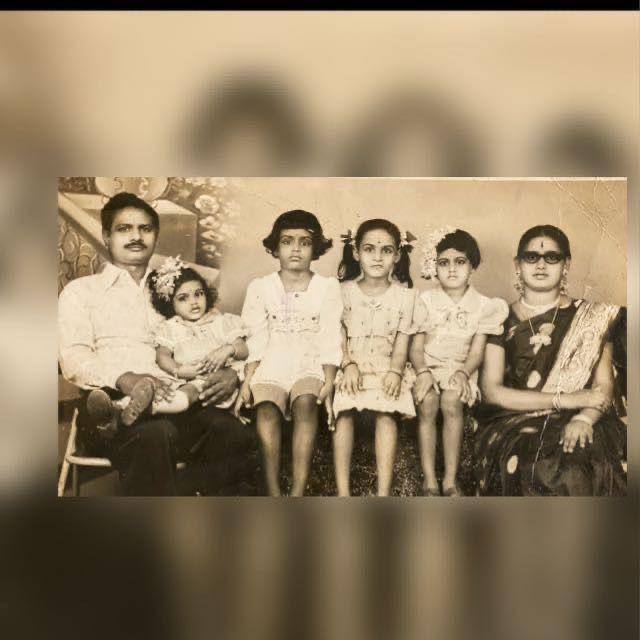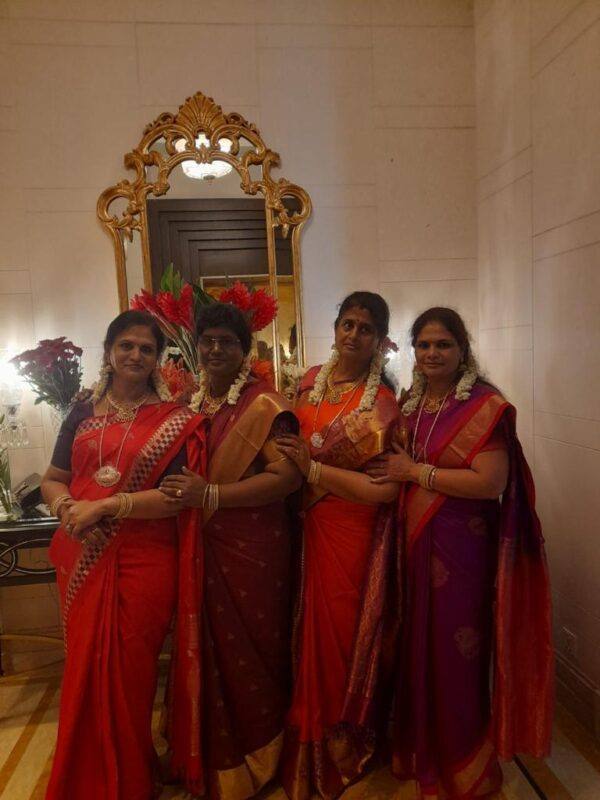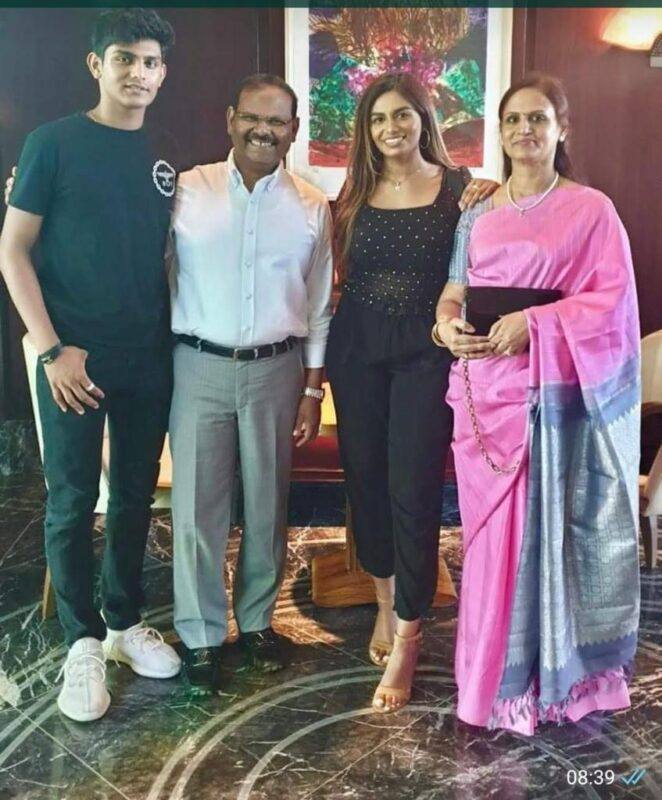 What about your hobbies?
Singing and watching new styles of dance on Youtube
What was your vision?
I have always wanted to serve the community by creating more job opportunities for the younger generation and giving niche solutions to Bahrain, where I have lived for over two decades now. I saw many IT products coming from outside that, to my thinking, did not reflect the needs of the region. This inspired me to pursue my vision of creating a global IT hub in Bahrain that is purpose-built to foster Indian and Bahraini fintech collaborations, with the most advanced research and development facilities to serve the sector's needs and provide a platform for the younger generations to excel and demonstrate their technological skills. It's a vision that we hope to realise through the generous support of HRH Salman bin Hamad Al Khalifa, the Crown Prince and Prime Minister of the Kingdom of Bahrain.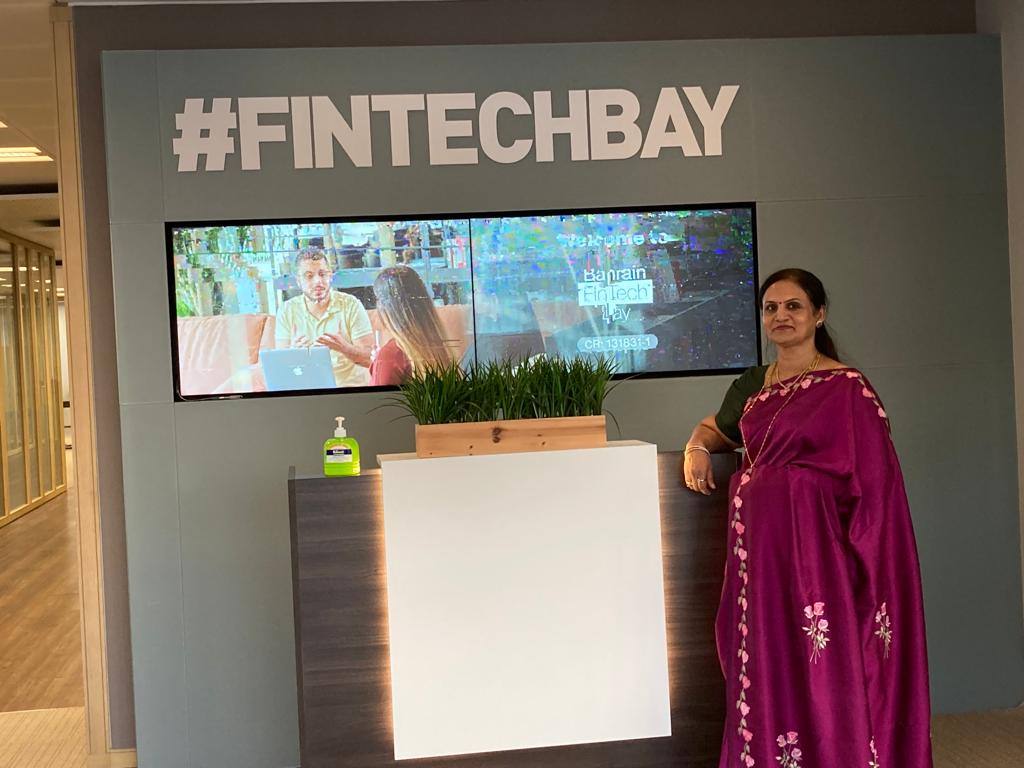 What about your key achievements in life?
I had been a delegate representing the Bahrain Chamber of Commerce, Ministry of Commerce, EDB, and Bahrain Businesswomen's Society at various conferences, like the IISS Manama Dialogue, GITEX Singapore Fintech Festival, Jordan Chamber of Commerce, Vizaq Sunrise Conference, CII conferences in India, etc., to name a few. Regularly conducting workshops for graduates through the Bahrain Chamber of Commerce SME committee and the Northern Governorate for job-seekers and also providing mentorship for university and polytechnic students is something I have done in the past and present. I have conducted seminars and participated in various panel discussions at many conferences, inspiring young entrepreneurs. Finally, I have been a speaker in many Fintech forums in Bahrain, India, Dubai, Jordan, Saudi Arabia, and Singapore. Also organised official delegations for Indian IT icons to visit Bahrain and facilitated fruitful interactions with Bahrain EDB heads, the Supreme Council for Women, and financial institutions to establish a strong bilateral relationship in the field of fintech between India and Bahrain, which prompted Indian startups to establish themselves in Bahrain to cross-sell their products.
We signed an MOU at the Singapore FinTech Festival with an EDB delegation headed by the Governor of Central Bahrain and co-signed by EDB head Mr. Davis Parker and EDB officials to promote and collaborate with Indian IT startups in Singapore and Bahrain to cross-sell their innovative products. We made the first chatbot with artificial intelligence for the first time in Bahrain and launched it at Bahrain FinTech Bay.
You have met several dignitaries with personalities like Modiji and Dr. Abdul Kalam. What guidance and motivation did you get from them?
They are the role models of the current generation. We've got a great leader in India. India is blooming under his umbrella. I am really fortunate to have met Modiji. I am blessed to have shared the same stage with Nirmala Sitharaman, where I was also a speaker.
Where do you expect your company to be 10 years down the line? or future prospects of the company?
I want to make a greater bridge between India and Bahrain. I want to make a lot of collaborations with Indian software companies, bring their products to the Middle East market, and provide services and manpower. Bahrain's market is a friendly market. Last month I had a conference in Israel. Israel wants to hire technicians from India. Israel is more into R&D, and Indian brains are good at R&D. In the next few years, I want more and more collaborations between India Bahrain, and Israel, forming a triangle. A forum will be established very soon, and several Indians, Bahrainis, and Israelis will be invited to participate.
Best wishes for your future endeavors!