KTR requests the Indian diaspora in London to invest in Telangana.
IT minister KT Rama Rao on Saturday exhorted the Indian diaspora to support the Telangana government and help in the creation of wealth and employment. Addressing a 'meet and greet' event in London, he said, "My job is to get investments and create jobs for Telangana people," he said.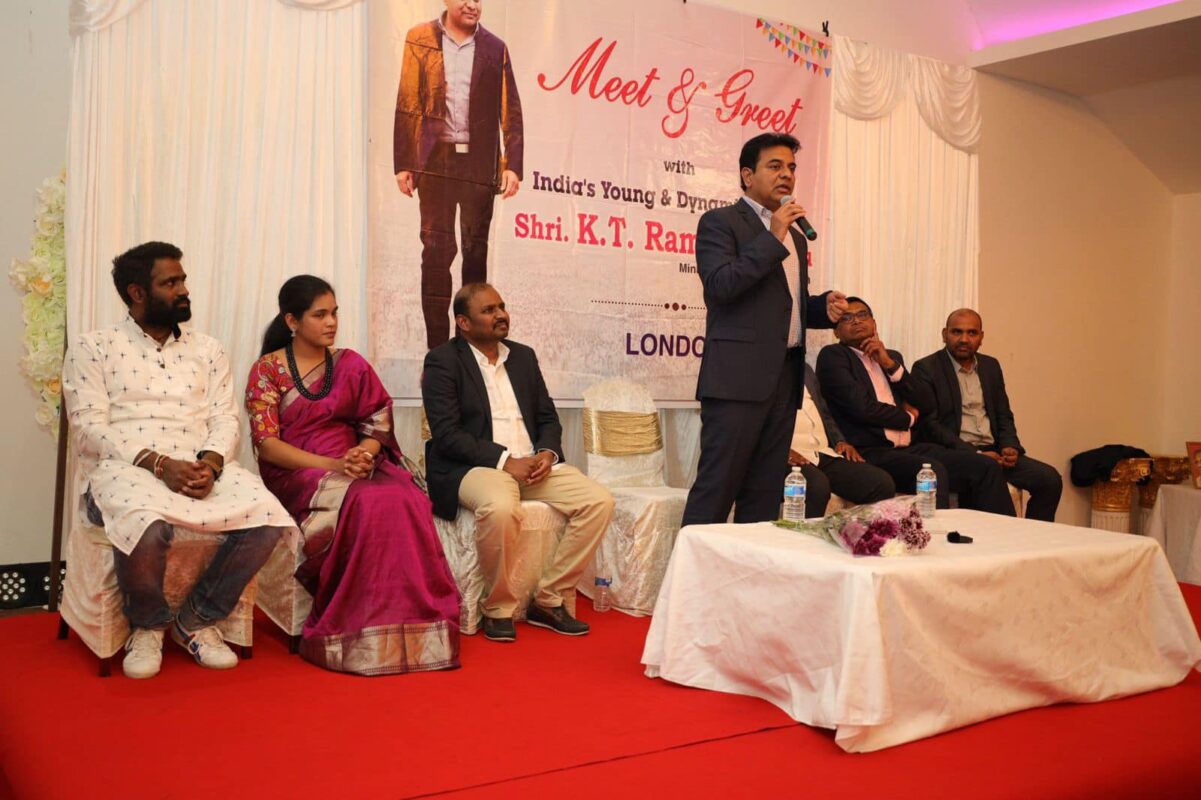 The Indian diaspora supported the Telangana movement and has always promoted the state," he said. The Minister stated that the Telangana delegation had fruitful meetings with heads of various companies during his official visit. "We will establish deeper connections with the UK in the days to come," he said. He stated that the world's largest Amazon campus is situated in Hyderabad. "Google, Facebook, Micron, Apple, Qualcomm, Uber, Salesforce, and Novartis have their second-largest campuses in Hyderabad and they all have come in the last six years. They have chosen Telangana because of its stable leadership and able governance."
He pointed out that they set up IT towers in Khammam and Karimnagar while new ones are coming up in Mahbubnagar and Nizamabad. There was a great IT sector presence in Warangal too, he said. "If you are thinking of setting up your company in Telangana. I urge you to consider tier-II towns and not just Hyderabad," Rao urged adding that the world's largest Amazon campus was situated in Hyderabad.