Nathan Philips Square celebrates Azadi Ka Amrit Mahotsav.
AZADI KA AMRIT MAHOTSAV celebrating 75th India Independence Day was brought to Nathan Philips Square by Panorama India and the Consulate General of India, Toronto, on Sunday, August 21, 2022, from Noon in Toronto.
A footfall of around 150K during the entire day, plus 10K people joined the Grand Parade. After two years of Pandemic, Nathan Phillips Square transformed into a lively place with India's sights, sounds, and flavors.
The event kicked off with the Opening Ceremony, Flag hoisting, and Junior idols singing National Anthems of Canada and India. Many MP's and MPPs of Ontario, prominent Indo-Canadians, and other Nationalities were present.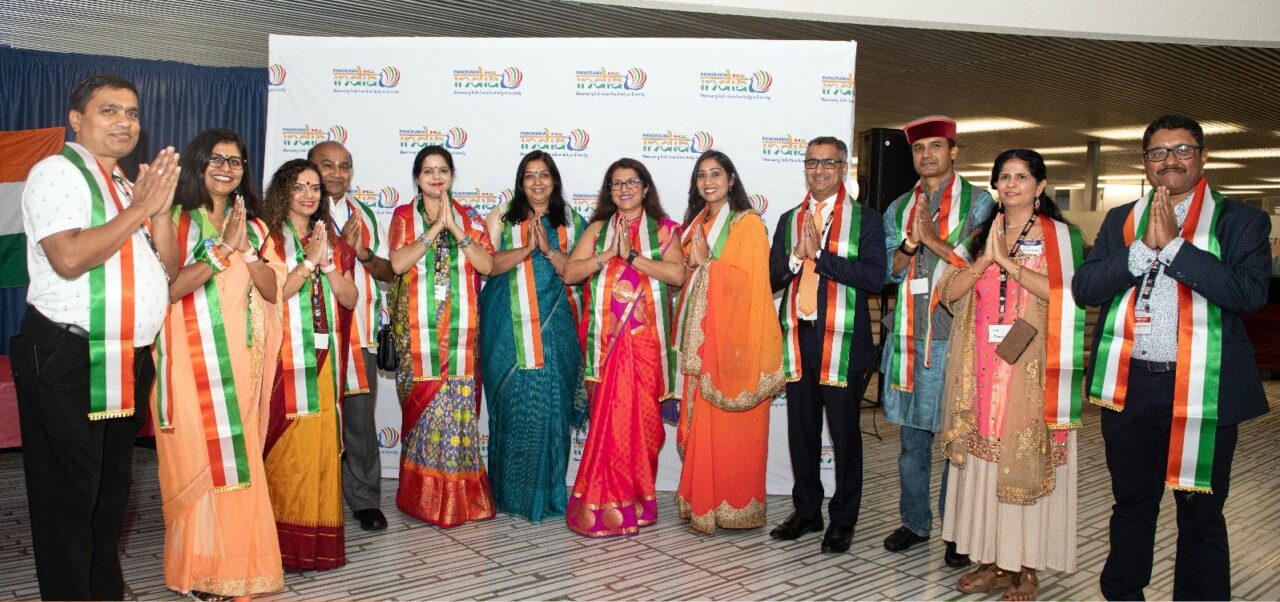 Chairperson of Panorama India, Ms. Vaidehi Bhagat, welcomed everyone, followed by speeches from dignitaries.
There was an emphasis on the long-standing relationship between Canada and India, built on shared traditions of democracy, strong ties of friendship, and multiculturalism.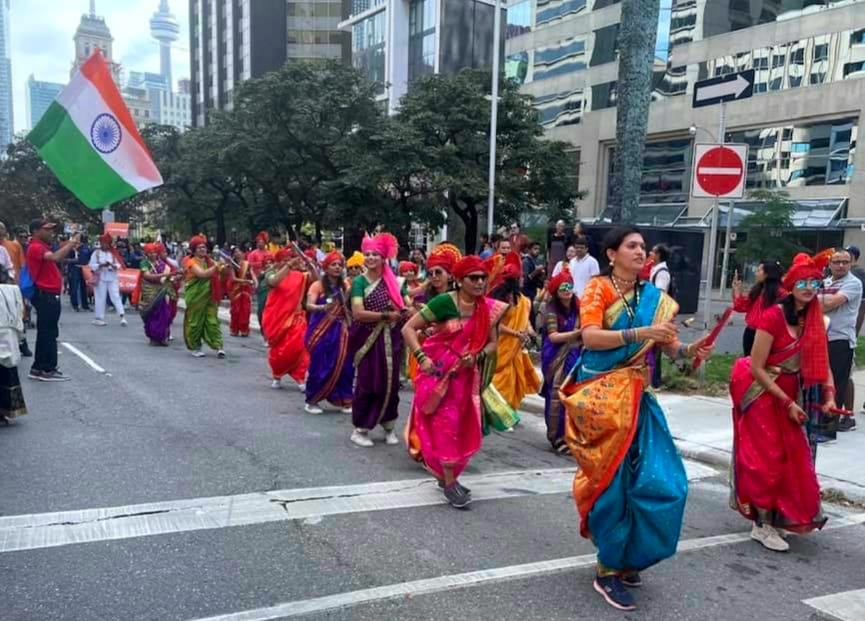 India is a federal union comprising 28 states and nine union territories, with 37 entities. India, officially the Republic of India, is a country in South Asia. It is the seventh-largest country by area, the second-most populous country, and the most populous democracy in the world.
However, the parade had 27 trucks representing the States of India that depicted the culture and heritage of India with different clothes, food, language, music, and dance. It was a majestic scene of Unity in Diversity. These states were represented by local community organizations celebrating these local cultures of India on August 21, 2022.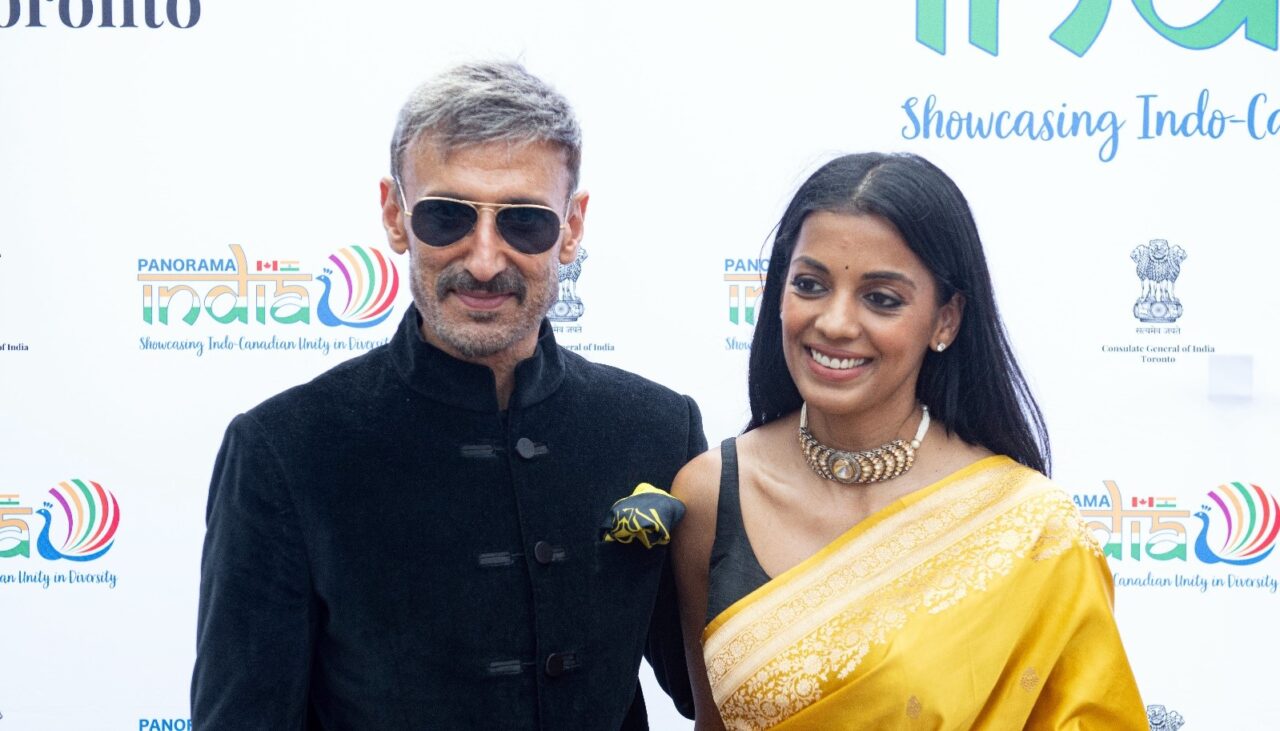 The opening ceremony started at noon until 2 pm, followed by the main parade of cultural floats. Bollywood celebrities Rahul Dev and Mugdha Godse brought their Bollywood flair to the event, being present on the head float.
Nataraj Youth Cultural Organization (NYCO) had an iconic Gujarat presence at the Canadian India Day Parade 2022, and the float bagged an award for the best props and decor category.
The Gujarat Float was full of energy with Garba and Dandiya, attracted a large audience, became popular in the crowds, and received an appreciation for cultural and artistic efforts.
"It gives a sense of joy and pride to represent our Gujarati Heritage," said Mr. Tushar Unadkat, NYCO Advisory BOD, who proudly waved the Indian flag non-stop while dancing on the float keeping the audience engaged.
The five-foot Sardar Patel pop-up characterized the Statue of Unity, the hut, and the well, depicting Gandhi Ashram was remarkable for many. The cherry on the top is 87 years old, Mr. Ramnik Rachh, dressed as Gandhi Bapu, sitting beside Mr. Praful Bhavsar, who showcased the traditional spinning wheel. On the other side of the float were the young boys and girls clad in traditional Gujarati outfits (Chaniya-cholis and Kedia) performing Garba on folk music played by Harkant Patel, sound system by Krishna Music with a large backdrop of Gujarat Map. The float carried various other big and small cultural artifacts, like embroidered umbrellas, painted wooden statues of tribal men and women playing classical instruments, and much more. The vibe was nothing less than a surreal Gujarat in downtown Toronto.