Pravasi Malayali Association celebrates 76th Indian Independence Day organising blood donation camp.
WPMA 4th BLOOD DONATION DRIVE HELD TODAY AT BAHRAIN.
Manama: On the occasion of the 76th Indian Independence Day, World Pravasi Malayali Association organized the fourth blood donation camp under the leadership of Bahrain Chapter.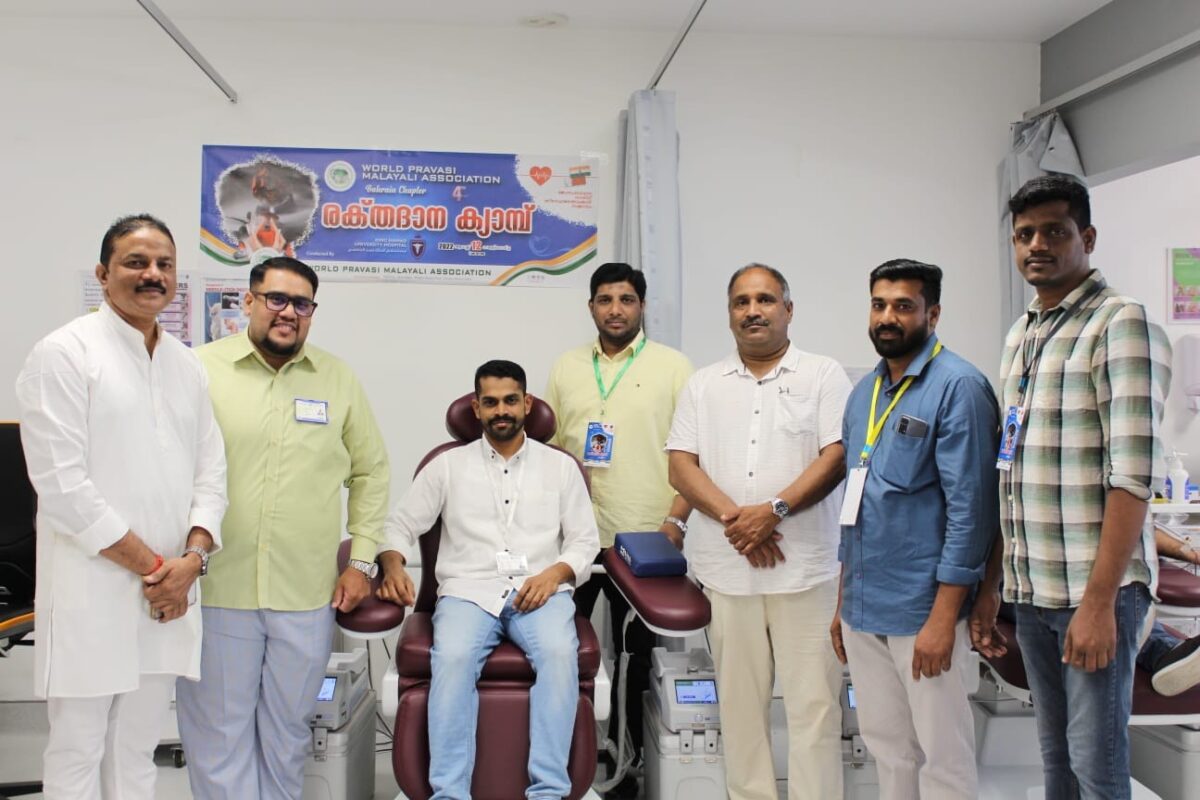 More than 80 members participated in the 4th Blood Donation Camp of WPMA, which started from the morning of Friday, August 12, at the Muharraq King Hamad University Hospital, Bahrain and was conducted in full compliance with the Covid norms, and certificates were distributed to all participants.
WPMA Thrissur District Executive Member Sasikumar Guruvayur inaugurated the camp by donating blood. Mr. Sudheer Thirunilath, Indian Diaspora Ambassador to Bahrain , Country Head Pravasi Legal Cell ,and also World NRI Council Humanitarian Director to Middle East , prominent social worker and Bahrain Malayali Business Forum General Secretary Mr. Basheer Ambalai were Special Guests who visited the camp and extended their greetings.
WPMA Patron Abhilash Arvind welcomed. The blood donation camp was made a huge success in the presence of the state management committee members as Mathew P Thomas, Anish, Shajhan Mohammed, executive members Rini Mon, Sreeja, Dhanesh, Pradeep Kollam, Sirajuddin and others. Patron Abdul Salam thanked and thanked all the members and well-wishers who participated in the blood donation camp.