Promising PLC Bahrain Celebrates Its Anniversary: Legal Aid In Focus
Bahrain: The Pravasi Legal Cell (PLC), Bahrain celebrated its first anniversary on April 30, 2023, at the Carlton Hotel Bahrain in the presence of esteemed personalities and dignitaries. The event was graced by the Second Secretary of the Indian Embassy, Ravi Shankar Shukla, who attended as the chief guest.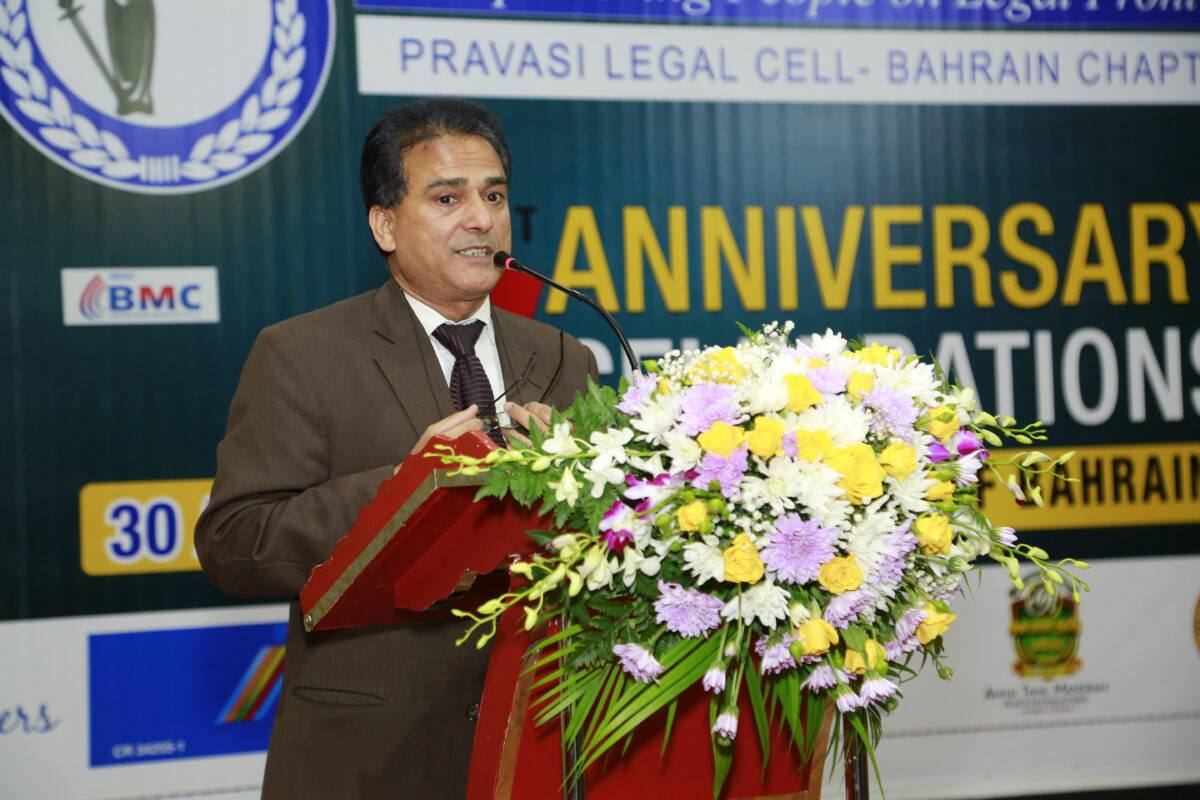 The function was presided over by Sudheer Thirunilath, the PLC Bahrain country head, and saw the launch of a newsletter by the organization. The event also provided an opportunity for the PLC to recognise the contributions of its in-house lawyer, Adv. Tariq Al Own, who was honoured for his selfless support.
The function also included the felicitation of the PLC Governing Council members, including Sushma Gupta (General Secretary), A Toji (Treasurer), Francis Kaitharath (Media Coordinator), Sreeja Sreedhar (Asst General Secretary), Senthil Kumar, Jay Shah, Vinod Narayan, Manikandan G, Haribabu Thakkellapati, Ganesh Murthy, Subash Thomas, Sarmistha Dey, Raji Unnikrishnan, Adv. Indu Rajesh, Spandana Kishore, and Ramanpreet.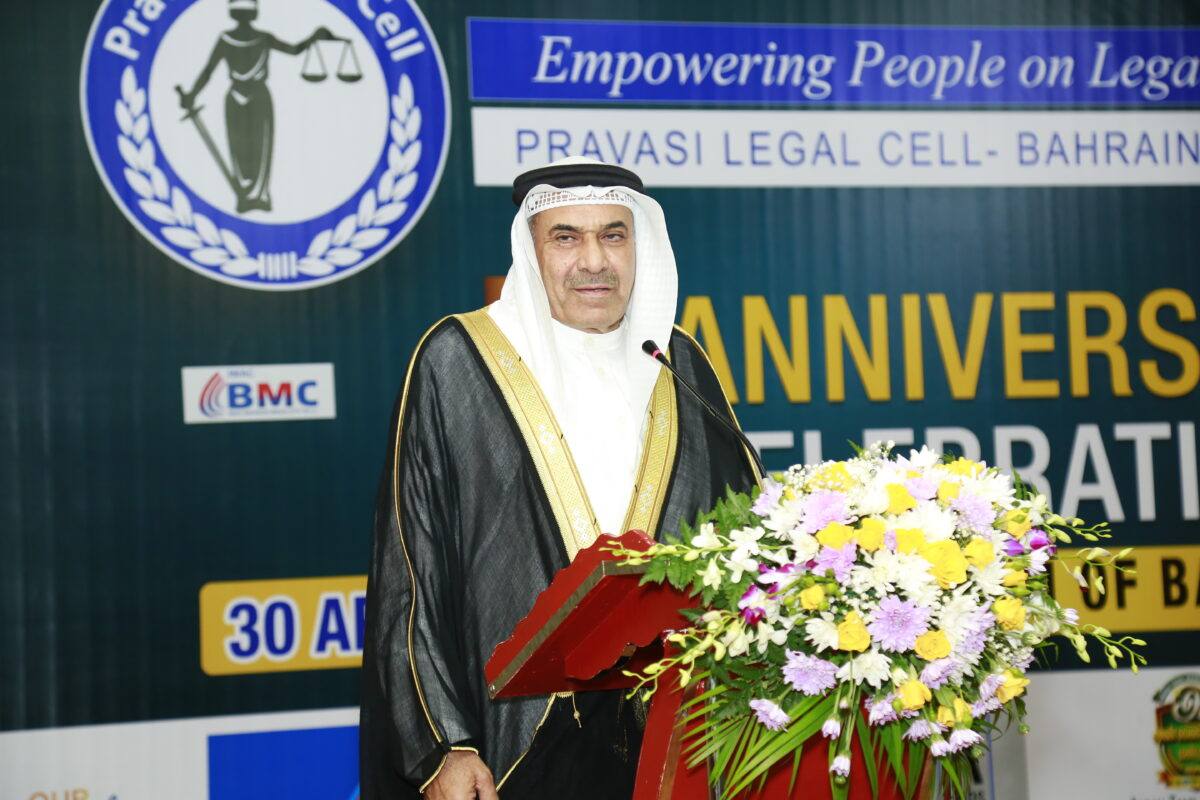 The event also featured a talk show on expatriates and legal issues, which was attended by a panel of lawyers comprising Adv. Jose Abraham, Adv. Madhavan Kallath, and Adv. Tariq Al Own and moderated by senior journalist Raji Unnikrishnan. The supporting committee members of the Pravasi Legal Cell, Praveen Kumar, Shajil Alakkal Pacha, V.P. Nandakumar, and Sonu Unni, actively contributed to the programme.
Mrs. Sushma Gupta, the General Secretary of the PLC Bahrain chapter, proposed the vote of thanks, expressing her gratitude to all the attendees and dignitaries who made the event a great success. The anniversary celebration marked a significant milestone for the Pravasi Bahrain Legal Cell, and its achievements over the past year were celebrated with pride and joy.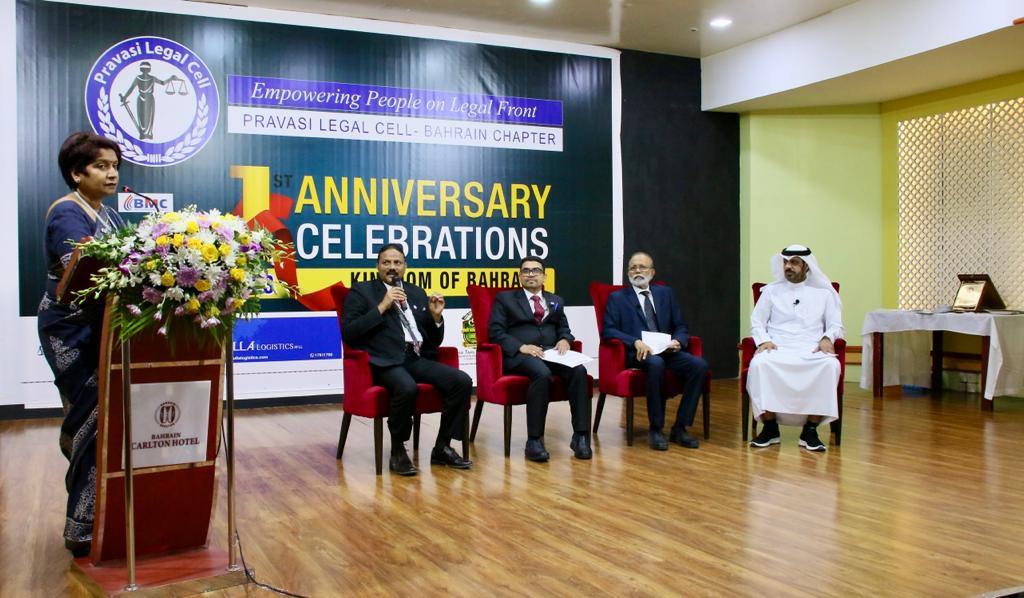 PLC Bahrain is a non-profit organisation that was established with the mission to provide legal assistance and support to the Indian expatriate community in Bahrain. The organisation's team of experienced lawyers and legal advisors works towards protecting the legal rights of the Indian expat community and providing them with guidance on legal matters.
Over the past year, PLC Bahrain has been actively involved in providing legal aid to expats, assisting with labour disputes, and facilitating the repatriation of stranded workers. The organisation has also been instrumental in raising awareness about various legal issues concerning the Indian community in Bahrain. Through its various initiatives, PLC Bahrain has been able to establish itself as a trusted and reliable source of legal assistance for the Indian expat community in Bahrain. The anniversary celebration was an opportunity for the organisation to reflect on its achievements and renew its commitment to serving the community with even greater dedication in the future.