"Nursing is not just a profession, it's a calling. It takes a special kind of person to be a nurse, someone with compassion, dedication, and a heart full of love. To all the nurses out there, thank you for answering that call."
On this International Nurses Day, we want to express our heartfelt appreciation and gratitude to all the nurses around the world, especially those from the Indian diaspora. You are the backbone of healthcare and have been at the forefront of the fight against the COVID-19 pandemic. Your tireless dedication, unwavering commitment, and selfless service to humanity have not gone unnoticed. Your work is an inspiration to us all.
We encourage you to continue to excel in your profession and be the shining example of care, compassion, and competence. Your contribution to the healthcare industry and the world at large is immeasurable, and we are proud of you.
Once again, thank you for your service, your sacrifice, and your unwavering commitment to the noble profession of nursing. Happy International Nurses Day!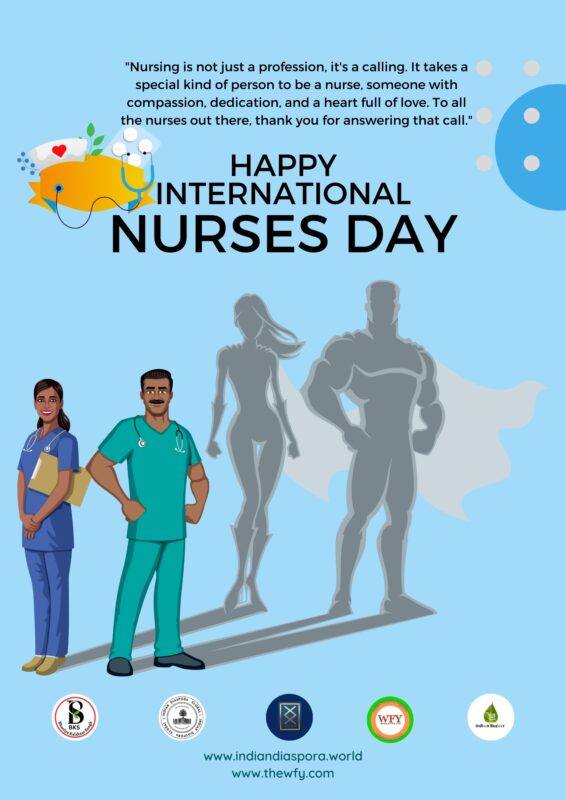 #International #Nurses #Day