The Best Ever Indian Origin Athlete, Gigantic Sim Bhullar
There are a few Indians who are 7 feet 5 inches tall. Fewer people are still given the opportunity to play in the elite National Basketball Association (NBA). Canadian Sam Bhullar, a Person of Indian Origin (PIO), is one of the rarest Indians who has played for the Sacramento Kings—he also happens to be the sixth tallest player ever in the history of the NBA. Interestingly, the 29-year-old Gursimran Singh Sim Bhullar's shoe size is 22 —big shoes that may be difficult to fill for another Indian player to compete in the NBA.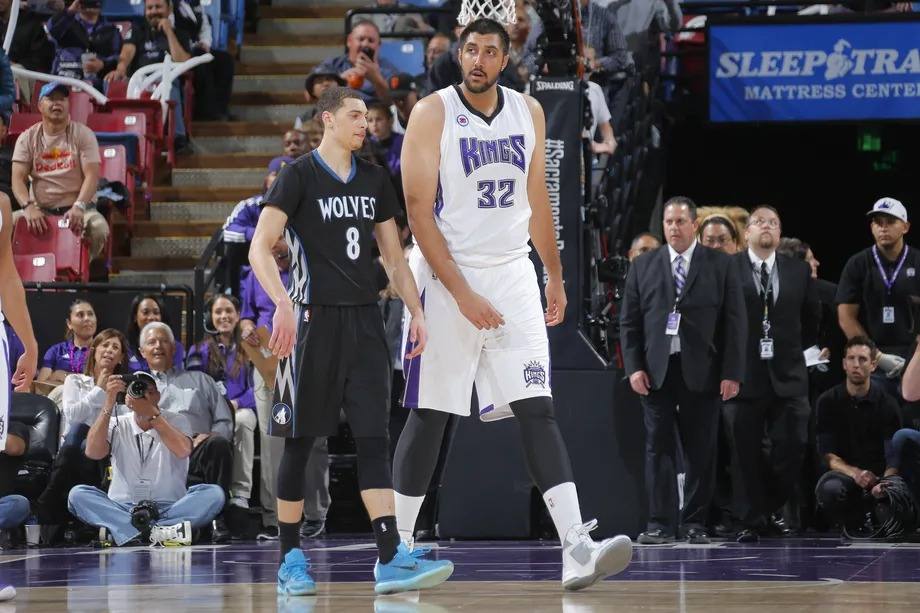 Sim Bhullar's debut for the Sacramento Kings in 2015 was the first ever Indian player to compete in the prestigious NBA in America. For someone to compete in the NBA, and that shows the amount of talent and promise that he has shown, is enormous. Like all struggling immigrants who were chasing their dreams, he had to work in odd places and slog it out before making a proper career in basketball—something which makes his story all the more wonderful.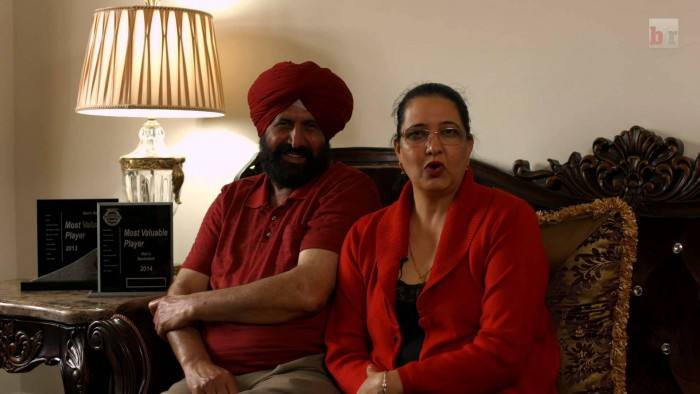 Bhullars parents emigrated to Canada from Punjab when he was a youngster and like all emigrants it was a tough story initially, Things were far from rosy, as he his family had to struggle initially a lot. A family of five (he has two other siblings) after having arrived from their native Punjab to Canada. Most interestingly, his younger brother, Tanveer, is 7 ft 3 inches, while his sister Avneet is 6 ft 2 inches tall. His father, Avtar, after trying his hands at many jobs, eventually settled down to owning a petrol pump in Toronto. And this is where the Sim Bhullar story unfolds.
Sim was born in Toronto and started playing all sports just like kids his age group do. He tried his hand at tennis, skating, baseball, basketball, etc. Somehow he got hooked on to the hoopster game and it was at the age of 13 that he felt the urge to get on with the game and aim to play at a higher level. He was then moved to the Kitski School in Penslyvania (US).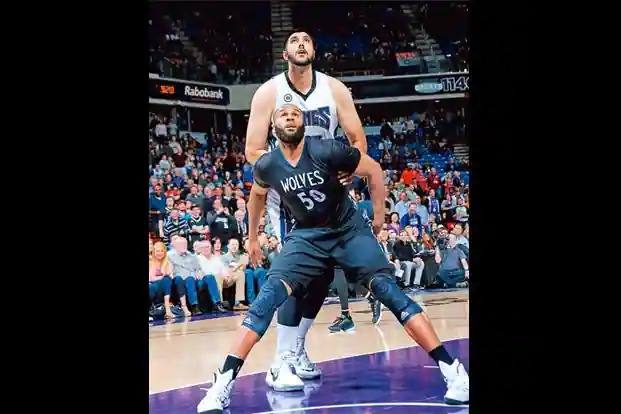 Growing up, Sim was a big fan of Vince Carter of the Toronto Raptors. "I began to take a liking to him. I think he is the reason that I got hooked on to basketball. I was soon trying to imitate a lot of his things, including his hairdo, mannerisms, and on-court demeanour. I think my pull towards the sport was because of Vince, " he said.
After performing very well at the school level, he then made his transition to college—a very key ingredient in the career of an NBA player. He got admission on a scholarship to New Mexico State University (NMSU) and was there for a year honing his skills before embarking on a career in the NBA.
Call it luck or coincidence, but Sam was personally contacted by the owner of Sacremento Kings. There is another interesting angle here. The owner happened to be Vivek Ranadive, who himself was a PIO. Ranadive is the owner of TIBCO Software, a major software company based out of Silicon Valley. Ranadive had seen the height and soft skills of Sim and was impressed by his potential.
Data analysis being Ranadive's forte, he did some number crunching on Sim and realised that the greenhorn had talent in him. So he took a chance—something not many people would have done—and drafted Sim into the Kings' side. Till date, Sim is obliged to Ranadive. "I think at that point of time, not many would have backed me, but he did. I will never forget that," he said.
Playing for such a big team like the Kings, Sim took his time to find his bearings. But then he did what he was enlisted to do: score his historic basket for the Kings against the Utah Jazz on April 8, 2015—a red-letter day for him. "That day is etched in my life for ever," he added.
The tough world of the NBA can be very demanding and Sim, after playing a season with the Kings, moved over to play for the Toronto Raptors in 2016—something he had always dreamt of ever since he was a kid. "That was a special moment," he recalled.
Thereafter, a slight dip in form saw Sim move over across the continent and showcase his wares at the Taiwanese Pro League.. He had stints with the Dacin Tigers, Guangxhi Rhino, Fubon Braves, and JKO Lioneers. He is still an active member of the Lioneers team. His tale will prove inspirational to many other PIO's.