This man is treating Ireland to first-class Hyderabadi Biryani.
Biryani Box was started by Shakeer Ahmed three years ago as an online takeaway service but now it's one of Ireland's favourite eat-out joints.
Shakeer hails from the Indian city of Hyderabad, which is known for its unique delicately flavoured biryani. "I came to Ireland in 2002 and it was a big struggle even until just five years ago to find good biryani," he says, and adds, "I have a passion for cooking and where I come from, biryani is one of our most well-known dishes. So, I used to cook it and bring it to work for my colleagues and they would all appreciate it – that's how I got the idea to start Biryani Box."

The Indian community in Ireland loved it so much that the response was overwhelming. "We expanded to food markets so we would have a pop-up canteen at various markets across Dublin," he says.
But then, Covid-19 struck, and all the food markets were forced to shut down. Not one to give up, Shakeer decided to change the way he did business – he opened a food truck. "This was a great idea because we had a big customer base spread across the city," he recalls. "We we were in Blanchardstown for two days and then Saturday in Stillorgan, and Sunday in Adamstown. It's still going on. The food truck has been operating for nearly 17 months now," he adds.
What makes Shakeer's biryani so special is that he uses a handi – a clay cooking pot, and authentic spices brought in straight from Hyderabad. "We do biryani in different varieties – chicken, lamb, vegetarian (with paneer or cottage cheese), and we've even started selling vegan biryani now. It tastes different to what the normal restaurants have. We also have some light starters like aloo samosa and chilli chicken."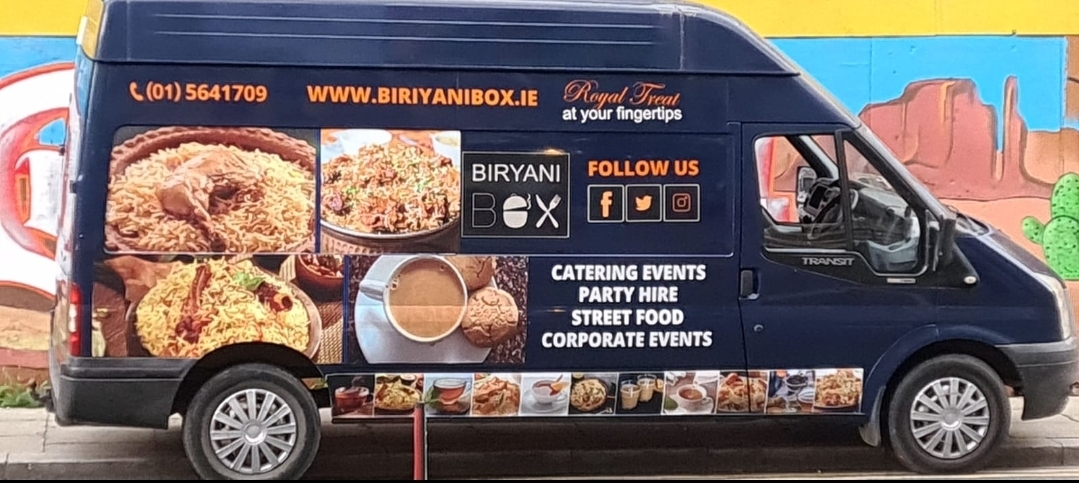 Over the last one year, Shakeer has made quite a name for himself among the Indian diaspora in Ireland. He even caters for big events like the Indian Independence Day and Holi.