Cllr. Thittala is the first Asian to be sworn in as the new deputy mayor of Cambridge.
Cllr. Thittala has the distinction of being the first Asian individual to be officially sworn in as the Deputy Mayor of Cambridge. This notable accomplishment signifies a significant chapter in Cambridge's history. Today, Cllr. Thittala assumes the esteemed position of Deputy Mayor, embodying both honour and responsibility.
Cambridge, with its illustrious past dating back to King John's grant of a royal charter in 1207, has now witnessed a momentous milestone. The charter facilitated the appointment of a mayor and the establishment of Cambridge itself.
In expressing his gratitude and dedication to his colleagues, Cllr. Thittala conveys immense pride in representing the remarkable city of Cambridge. He fully comprehends the weighty responsibility that accompanies this role and assures that no effort will be spared to protect the welfare of the city's inhabitants. His enthusiasm and eagerness to embrace these responsibilities are evident.
Significantly, Cllr. Thittala, an accomplished criminal defence duty solicitor, enjoys widespread popularity among the masses. This can be attributed to his active engagement in social initiatives, which generates a palpable sense of anticipation around him.
Residing in Cambridge since 2004 with his wife and three children, Cllr. Thittala has emerged as a strong contender in the election. Having graduated from Anglia Ruskin University, he served as an East Chesterton councillor from 2018 to 2020. In 2019, he was shortlisted in three constituencies and secured the runner-up position in West Suffolk.
Cllr. Thittala has gained recognition as a politician dedicated to championing humanitarian causes. His extensive efforts encompass a broad range of local and city-wide issues, including advocacy for the Black Lives Matter movement, support for nurses, refugees, student housing, tenant rights protection, and housing matters. Through these endeavours, he aims to foster a fair and just society for all.
Speaking passionately, Cllr. Thittala regards these causes as his driving force to forge ahead in the fight for various segments of society. His commitment to creating a more inclusive political landscape is evident as he strives to encourage and empower ethnic and black Asian minority communities to actively participate in the political process. His vision is rooted in promoting equality and opportunity for all residents of Cambridge.
Daniel Zeichner, the Labour MP for Cambridge and Shadow Minister for Environment, Food, and Rural Affairs, expressed his delight at Cllr. Thittala's nomination as Deputy Mayor. Zeichner highlighted the significance of a diverse council that reflects the vibrant communities within the city. He further acknowledged the attention and admiration that Cllr. Thittala's progress garnered during his visit to Kerala.
As Deputy Mayor of Cambridge, Cllr. Thittala emphasises his unwavering commitment to transforming his visions into tangible realities. His foremost goal is to encourage and facilitate greater participation of ethnic minority communities, particularly individuals from black, Asian, and minority backgrounds, in local politics. This commitment exemplifies his dedication to ensuring equality and opportunity for all residents of Cambridge.
Ancy Baiju, Cllr. Thittala's wife, speaks about her husband: "He is dedicated to translating his visions into reality. He strives to increase the involvement of ethnic minority communities. He recognises the need for collaboration and community engagement, and he aims to create an inclusive and participatory political environment where every resident's voice is heard and represented. By fostering diversity and inclusivity, he truly believes that Cambridge can authentically reflect its diverse population. I try and support him in his endeavours in all possible ways."
Cllr. Thittala's dedication extends beyond mere rhetoric; he believes that Cambridge can truly reflect the richness and vibrancy of its population.
"I'm delighted to hear that Baiju Thittala has been elected as the first Asian Deputy Mayor of Cambridge City," said V. D. Satheeshan, leader of the opposition Kerala Assembly, in a congratulatory message.
He further added, "As a lawyer having basic education in his own village, Arpookkara, Kottayam district, Baiju has become the first Asian deputy mayor, and it is a prestigious moment for all the keralites in India and abroad. As the opposition leader in the Kerala Assembly, I congratulate Baiju Thittala for his historic victory. Congratulations, Baijiu, once again."
Cllr. Baiju Thittala, like the renowned V.K. Krishna Menon, hails from Kerala, India, and is actively involved in British politics. Their shared Indian heritage and engagement in British politics create an intriguing parallel between Cllr. Baiju Thittala and V.K. Krishna Menon. While their roles and achievements may differ, Baiju Thittala has the potential to make a significant impact, just as V.K. Krishna Menon did. Both individuals showcase the rich talent and contributions of the Indian community to the political landscape. With Baiju Thittala's commitment to equality and community engagement, he may emerge as a prominent figure, echoing the influence and dedication of V.K. Krishna Menon in his pursuit of social and political progress. Their connection highlights the enduring legacy of Indian influence on global political stages.
The Indian Diaspora community is very proud of its champion, Cllr. Baiju Varkey Thittala, Deputy Mayor of Cambridge.
This what M P Joseph Menacherry (Fmr IAS & Diplomat) had to say about Baiju, "It is a great honor for the Global Indian Diaspora that one of our own, Mr. Baiju Thattala has been elected as the Deputy Mayor of the historic University City of Cambridge. Mr. Thattala is not only the first person of Malayali Origin to have been elevated to that highly prized position, but the first Indian and above all the first Asian to have achieved that honor.
It has been no mean achievement for Mr. Thattala. From his very ordinary origins in Kerala he migrated to the UK, and became a lawyer. Thereafter he became extremely active in the political and social life around him. He soon became a leader of the local Indian and Malalyali community, taking up and fighting for just causes. He soon became a regular fixture in cable news debates and discussions. With a wide fan following, it is no surprise that he has been elected the Deputy Mayor of Cambridge.
His election to the post is for two years. And if I understand the historic precedents of Cambridge, at the beginning of the second year Mr. Thattal will automatically become the Mayor of the City. He would then become the first person of colour to have become the Mayor of Cambridge.
That would be a rare privilege indeed for an Indian. For Cambridge is no mere town in the UK. It is a historic city where the first Mayor was sworn in 800 years ago in 1207. It is a city that is known across the world, being a centre of excellence in education that has produced countless scientists, writers, academicians and thinkers. Cambridge is where many of the leaders of India's freedom movement went for their academic training and came back imbued with the idea of freedom and liberty.
It is then a rare honor for every Malayali, every Indian and every Asian that Mr. Thattla is taking over as the Deputy Mayor of Cambridge and will the next year take over as its Mayor.
My good wishes and felicitations to him. All the very best, Mr. Baiju Thattala."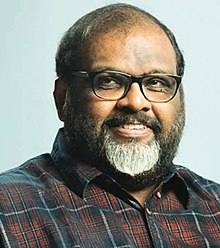 C. P. John, a senior politician and social worker from Kerala, expressed his joy in his congratulatory message, "Congratulations, Baiju Thittala! You have been elected as the first deputy mayor of Cambridge City. This is a historical record as far as the Asian community in the UK is concerned. I hope you will scale more heights in UK politics as a promising leader of the Labour Party. In the political arena of the United Kingdom, many stalwarts have created historic records since the 19th century. As a promising political leader, you can also become one of the most prominent political figures in the UK."