India's pride Neeraj, does it again !
There is something about Neeraj Chopra which catches one's eye. Beneath his cine star looks and cool exterior, there lurks an insatiable desire for attaining the stratosphere of success. The 24-year-old Army man achieved what no Indian has done so far by winning a silver at the World Championships in Oregon, US, and establishing his credentials as the Greatest Indian Athlete. His throw of 88.13m at his fourth attempt broke the glass ceiling. Neeraj's long mane, seemed to grow longer as the tricolour was unfurled and the national anthem was played out during the medal presentation ceremony.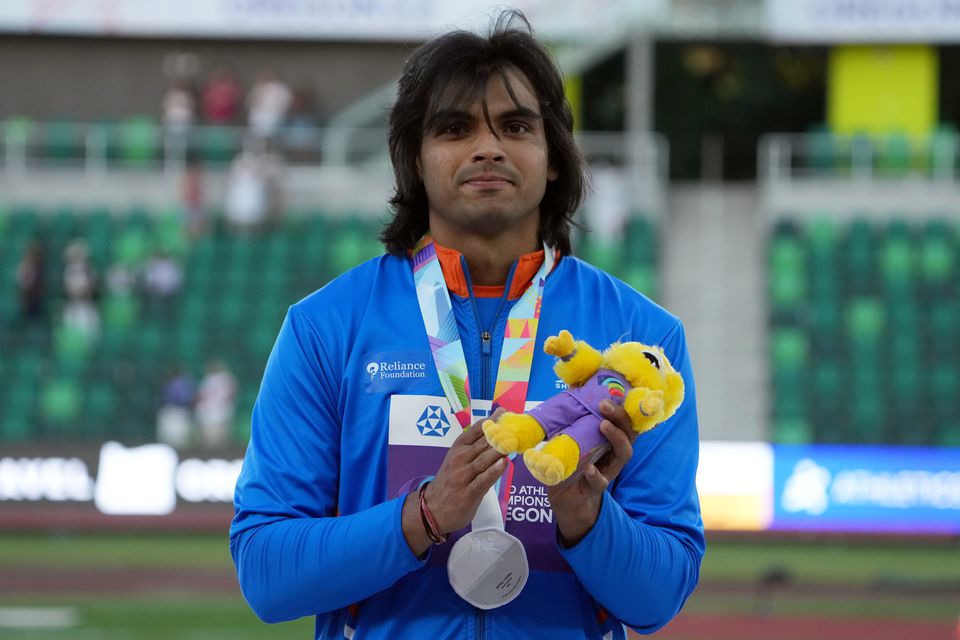 Neeraj Chopra, who won the Olympic gold last year, had an altogether different challenge this time around. For he had won everything — gold at the Olympics, gold at Asian Games, gold at CWG—but no medal at the World Championships. That stuck like a sore thumb—so in a manner, he was up against personal history as his cabinet was without a World Championship medal.
All that negative factors were reduced to rubble as Neeraj despite a horrendous start (when he made a foul throw), showed his calibre and class to win the silver and become the first Indian ever to achieve that hue in the history of the World Championships. Thus, he bettered long jumper Anju Bobby George's bronze at the World Championships which she won way back in 2003.
That Neeraj's silver was a Herculean task — can be gauged by the fact that he was competing against the best in the world nursing a slight injury. A mild groin strain has been bothering him from the last three weeks- factor which would deter the best in the world. But not Neeraj—such is his commitment to winning. He made light of his injury and went on to the historic silver—which has become now part of the sporting folklore.
Neeraj could not have got off to a disastrous start, when his very opening throw was a foul. That would have taken the sails out of most, but in his indomitable style Neeraj bounced back with his fourth show with a heave of 88.13m to have his slice of history.
Granada's Anderson Peters excelled with a throw of 89.93 m which was good enough for the gold medal. On his part, Neeraj was magnanimous enough to admit that Anderson deserved to win the gold.
For the last two years, Neeraj has been living life out of a suitcase. He has been training, training and training. His sudden stardom after the gold medal in Tokyo Olympics brought him something which he has not been comfortable at all –being in the public limelight and scrutiny.
He has kept his sole focus on one thing and that is how to better with each and every throw. From consulting leading experts, to chalking out a new diet plan and picking and choosing the right tournaments to participate in, Neeraj has got it all right. "I know the mantra to success lies in making the right moves at the right time. It's an extremely competitive and tough world and one has to be very prudent with whatever one does," he said.
Having won the gold medals at the all the major championships barring the World Championships, Neeraj will now be hoping to convert the silver into gold in the next edition of World Championships. Till then one has to wait till bated breath.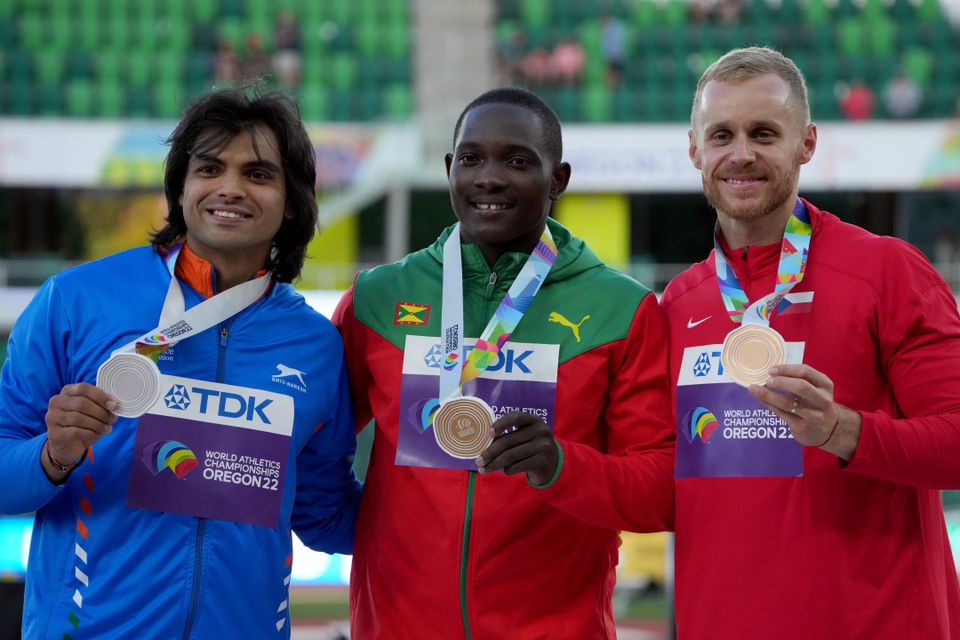 Neeraj Chopra has pulled out of the Commonwealth Games due to a groin injury. He had suffered this injury during the initial rounds of the World Championships in Oregon last week but went ahead. But this time around, doctors advised him total rest for 2 months which resulted in Neeraj pulling out of the CWG.