The Lure of the 'Second Home'
The second home. Almost the touch of a second life. Everyone secretly or openly longs for a second home, and some actually go out and get it.
Coming from the hills of Arunachal Pradesh, I had also longed for a home in the mountains. Work brings us to urban homes, but desire takes us afar. But it has taken a long time to get on to the task.
Concept of a Second Home:
The concept of second homes has always been around, though often restricted to the extremely affluent. It is this class that could afford to have a home away from home, for vacationing or for an occasional weekend relaxation. But lately, the concept appears to have gained widespread acceptance, though the going has not been very easy.
It is that today there are a lot of people with more disposable income. It has been a trend for decades before. But in the last five to ten years, you see a new breed of people aspiring who have come up the hard way too. Today, the pace of life has become such that everyone craves and needs that relaxation of the mind in terms of getting out of your current routine life. While relaxation in the city means going to a movie or going for dinner, unfortunately there are no more avenues left for the same in the city. It isn't just a dream but a reality, where a person can put aside maybe Rs 20, 30, 40 lakhs towards something he feels will be beneficial for his daily life and something for families to enjoy in terms of bonding times and things like that.
Initially it was a weekend home, a bungalow, at times the ancestral home in the village, for some a time-shared property, and for many a proper personalized 'second home' to go and stay as often as you can.
First versus Second Home:
There is a perception difference between the first and the second homes. When a new urban centre comes up due to reclamation, an airport nearby, an industry coming up, the residential properties they create opportunities for are First Home, your work home, where you stay to earn, to educate children and pursue careers and social life. Second homes are a different market altogether. It is for a different life, relaxation, health, creativity, bonding, et al.
Interestingly, the IT-Internet revolution earlier and the pandemic now have created a new opportunity: working from remote. And, hence, people who are taking a property as a Second Home will, within two to ten years, may take it on as the first home as slowly productive work from distance would be possible and accepted, barring occasional face to face meets.
For example, in Talegaon, between Mumbai and Pune, around 2,000 homes s0ld as second homes by a developer, are into first home situations right now. Shahapur and Boisar, on the outskirts of Mumbai, which were second home destinations, are places where now every second day there is a first home project launch. Karjat has good first home projects. Similarly, near Kolkata, homes in Sonarpur to Baruipur, bought in the past as second homes, are becoming first homes now. Urbanization expanded, work from home getting accepted, good residential areas with space almost unavailable or unaffordable within the cities now. Royal Palms in Arrey Colony of Mumbai have moved from second home to first home for most of the inhabitants now.
The Affordability Factor:
Affordability is also an issue. People have properties in few crores as second home in cities like Lavassa that have not finally clicked. Close situation was in Amby Valley too. You have to convince your customer that yes this is something that is going to help him tick the boxes for the reasons that he is purchasing it, he sees utility when he goes down for the couple of weekends in a month, where maybe he entertains some friends or maybe has some business entertainment. And for that an investment above Rs.50-60 lacs will be something that even an upper middle class person will think several times.
Amby Valley later tried to modify their scheme and bring in Swiss Chalet concepts that were a crore of rupees and then went down the line to sell better. Logically, it should have been in reverse. They should have started with something at Rs 30-40 lakh and then as utility increased, demand starts increasing and people start visiting more, then they are likely to buy it for larger ticket money.
Specifically on holiday homes, there is also the concept of studio apartments and condos, which have 340-350 square feet layouts, basically in the shape and form of a five-star hotel room, with an attached pantry and bathroom. This is all you need.
"Don't talk to us about three bedrooms, large villas and all that. Look at this proposition first. Buy, enjoy, either use it yourself and we also had a rent back scheme that we had bundled in": such a proposition works with many.
Rent back is a good proposition as people can stay when they want, and yet get some rent when they are not. If a guaranteed rent figure is there from a running property, nothing can be better deal than that. It is good for the developer too if he is servicing the property as the inventory is available to him free of cost. A developer may have 700 to 800 rooms that he had sold to customers, who had paid him in full for that, plus he gets a share of the rental income. So, it is profit-sharing ultimately.
Affordable Luxury as a Lifestyle:
Second Home as a concept is also growing in the segment of affordable luxury and also what is traditionally luxury for rich families, landed families, who have had Second Homes historically and whose second and third generations are looking at getting their own houses. Call it a getaway destination or a holiday home or a second home, whatever you may choose.
La Montana in Lonavla, for example, with villas, had a large amount of ads, used the radio, used mass media to propagate and communicate about it, totally sold out largely to Mumbaikars within a year though they planned for three years selling time.
A major reason of this success is people's disposable income and propensity to spend is also higher. If you look at the cultural shift, one thing I'd like to add is that compared to our parents or a couple of generations back, today we are willing to spend far more, though there used to be a higher propensity to save in the past.
Earlier it used to be that you are close to retirement, retiring as an MD of some big company, you would say let me part with my retirement money, etc. Today, the guys who are coming in are about 35-40 years of age. They want it today. They want to make that lifestyle. They want to make that statement today that I have arrived in life. This is one of my manifestations of me having arrived.
There is another concept of private Second Home buying through word of mouth, like the exclusive Prive in Mumbai outskirts. So, basically, it is the same group of people who came, same socio economic background, same educational background, largely investment bankers, industrialists, people from similar backgrounds who then invested in it.
There is also the concept of creating a known neighbourhood in Second Homes. The first set of buyers could be presented a bouquet of flowers, champagne, a ticket to a concert, which is where the incentive is not in the form of money but it's a personal touch. And then such a buyer is incentivised, he will talk to his friends who will invest or co-invest. Suddenly from having only a second home for your family, you are getting your own friend circle. Then both sides have family and friends and it becomes an entire lifestyle. You are moving with your family and friends. You make the ambience. We just create the stage.
Types of People Buying Second Homes:
There are various types of people investing in land and Second Homes.
One would just like to invest in the landed property, be it a barren land or a plot, not deciding if he would construct something there. But only hoping that four to five years down the line the prices would go up and he would sell off the plot. The second are those who are expecting something of a monthly return from those properties. Could be a form of rent back schemes. The third are those who just want to have a leisurely time. During the weekends or whenever they want to have their holidays.
The category of these people in terms of percentages is growing. Disposable incomes are growing. Purchasing power is increasing. And the age factor is coming down from the 60s to the 50s to even the 30s and 40s. So that is the kind of disposable income that people have at this moment. Once they have a good first home in the city, a good car, they go in for a second home. Also, the thought of spending good time with their family is another reason. Everyone has a guilt factor today that they don't spend time with the family. Many people love to farm, and they go and enjoy, they farm, etc. So, it's a theme sale. Next is investment. Land is the best asset class. You ask any investment banker, advisor, wealth manager, they will say shares, insurance, etc, but ultimately land is the best asset class. People are also buying these as their retirement homes. People don't want to stay in metros after they retire. Buying a second home is a very emotional product for them, they are emotionally attached. It is a very Indian phenomenon. Unlike foreigners we do not treat it like a commodity. It becomes part of your family, your heritage, part of an heirloom you can pass on to your future generations.
Economic Impact of Second Homes:
There is surely an economic growth angle here. Ultimately, like in the US, the building construction industry is a wealth multiplier at all levels of the economy. It creates jobs, wealth and circulates money. So, to give it a boost, the government should get proper roads, get your rail network happening and you will unlock value not only for the developers but also whoever is buying into that story and investing accordingly. Many of these are future cities. In many states, to convert agricultural land into NA [non-agricultural] is very cumbersome. It takes time. There are hundreds of permissions, NOC [no-objection-certificates], etc. There should be some simplified procedure for government approval and infrastructure, surely not going against ecological and farming rights and protection. So, master planning with correct zoning is needed for Second Home community development in virgin places. Shimla or Lonavla, both look horribly ill developed.
One good classical example one can give you is Magarpatta township, Pune. It is a classical example where a group of farmers came together under the guidance of a person named Magar, brought a few farmers together. Their farmlands were properly utilised to create a beautiful township. It consists of buildings, schools, etc. and in doing so, the government also helps in giving some kind of tax incentive to the farmers. Most of the houses there are First Homes now.
Challenges for Buyers at Times:
Second Home buyers had to endure challenges of poor planning and unfulfilled promises of developers as well. The recreation area, facilities, amenities all need to be taken care of. And now, as so many projects have come up, people see one project giving so many things and there is an impact on the other projects of the same. Whether it is for Second Homes or first ones or real estate in general, we need far better unity and cohesion between people (developers and customers both) and people being of certain ethical standards and agreeing. Most developers do not want to unite. A regulatory system is required. Telecom has a regulatory board. That is why there is an association. Insurance is regulated. Shares, stocks are regulated. There are associations for all of these. The biggest asset class, the real estate, is largely unregulated. And this is largely because of the self-interest of both developers and politicians.
A brand is not something, which dies with you. It is something, which you leave behind as a legacy. But real estate has a bad name for all of that already. There are a lot of people who are genuinely doing good work, either because of competition or because of their own value system. But real estate itself is considered as a bad word. Regulation actually for the betterment or development or growth is important. You have to look at real estate as a formal industry. If you become an industry then you can get money from the banks to buy land. If a bank is giving you money, there will be far less transactions that are done in cash.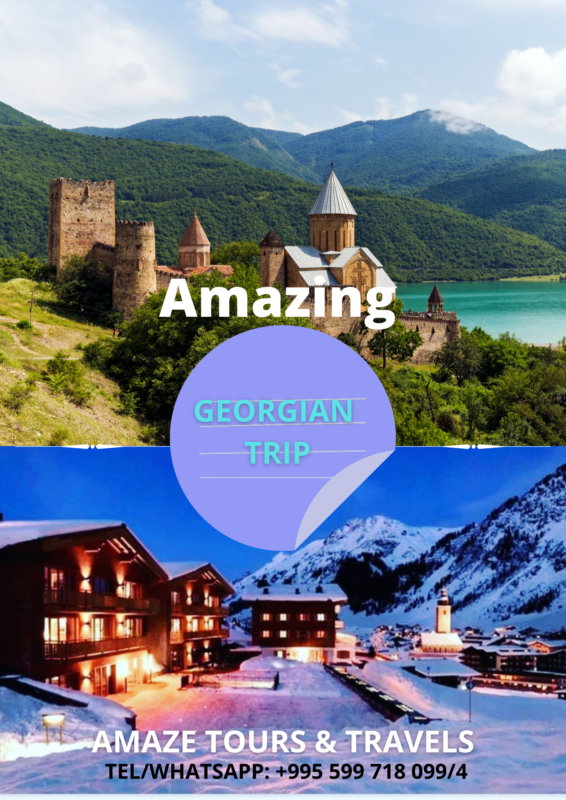 Also, we have to come to agree that there has to be sustainable development and growth. But to look at the environment exclusively and to forsake growth is also not an option. It is important to do projects, which are sustainable and under the Indian Green Building Council guidelines and are rated highly. But to do that we need a natural resource called sand, which sadly is rare, and controlled by sanctions. The other big problem the industry is facing is unskilled labour, a shortage of labour. Mechanisation, more automation in construction, etc. But that will take time. And, many times, all the forms are there, all the NOCs are there, but the files just lie in a government office. Nobody wants to touch them easily.
My Second Home:
My lure of the mountains has taken me across the Himalayas, to Nepal, to Northeast, and now to the Silent Valley in the Palghat hills of the Nilgiri ranges in Kerala. Amid the clouds, some 2000 feet above the sea level, at Attapaddy, in Palakkad district of Kerala, my villa is getting constructed as an integral part of an Inno-Accelerator Knowledge Hub of 8 acres, with facilities for 50 people to come and deliberate on wellness, business, incubate new products and services, expansion plans, yoga, meditation, and the like, all conceptualized by Shine Gopal, the founder of MarketNext eco-system. And, in a few years, I shall be here staying, researching, training, learning, relaxing, talking to the trees and clouds, and have an earning as well. An eco-friendly life, with homegrown organic food, no fossil fuel vehicles finally on campus, and living a creative and meditative life would be my call for what we called in Indian culture, the Vanaprastha phase of life.
-Prof. Ujjwal K Chowdhury