Young Kanak Add His Weight In Gold
Appearances can be deceptive—this adage sums up Kanak Jha, the US table tennis sensation.
The 22-year-old is the only US player to qualify for two consecutive Olympics in singles and doubles. He is also the only American player to win a medal in table tennis, a feat he achieved when he won the Youth Olympic bronze medal in the 2018 Youth Olympics. To date, he remains America's youngest athlete to qualify for the Rio Olympics as a 16-year-old.
What's more remarkable about Kanak is the fact that he skipped from California to Sweden and thereafter based himself in Germany to hone his skills. In a highly competitive sport dominated by Asians, Kanak is currently ranked 22nd in the world, which is a tribute to his talent. Another interesting aspect is that Kanak's elder sister, Prachi, was also a promising player who won a team medal at the Pan American Games in 2016.
The most interesting aspect of Kanak's story was that initially he was not even interested in any sport. Arun Jha, his father, worked as a software developer in Mpititas, California. He had moved to the United States in the early 1980s and was based in Mpititas. Both Kanak and Prachi were born in California.
What's interesting is that Kanak was not even interested in any sport as a youngster. He was more into reading. It was Prachi, who was two years older than Kanak, who was hooked on table tennis, or ping pong. She was very good, and soon Kanak was accompanying his sister to the nearby TT halls to practise hits with her.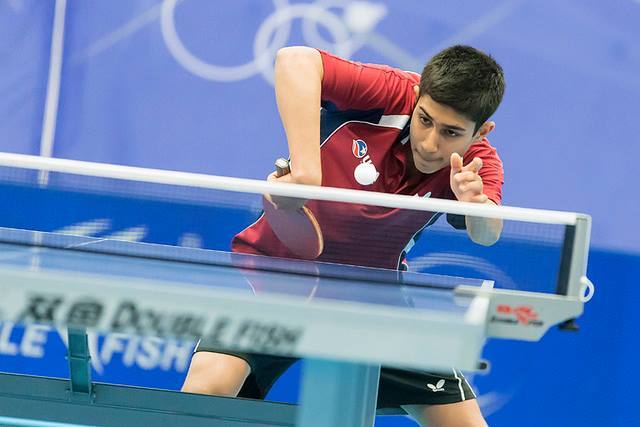 The occasional hits turned into an obsession once Kanak realised that he was reasonably good. He started competing in interschool events. He was making rapid progress at it, and his father, Arun, seeing the immense potential, decided to pull him out of school and fully concentrate on a career in the game. "That was a very critical moment for our family. "My father had made up his mind to push me full time into the game, and I knew I could not let him down," said Kanak.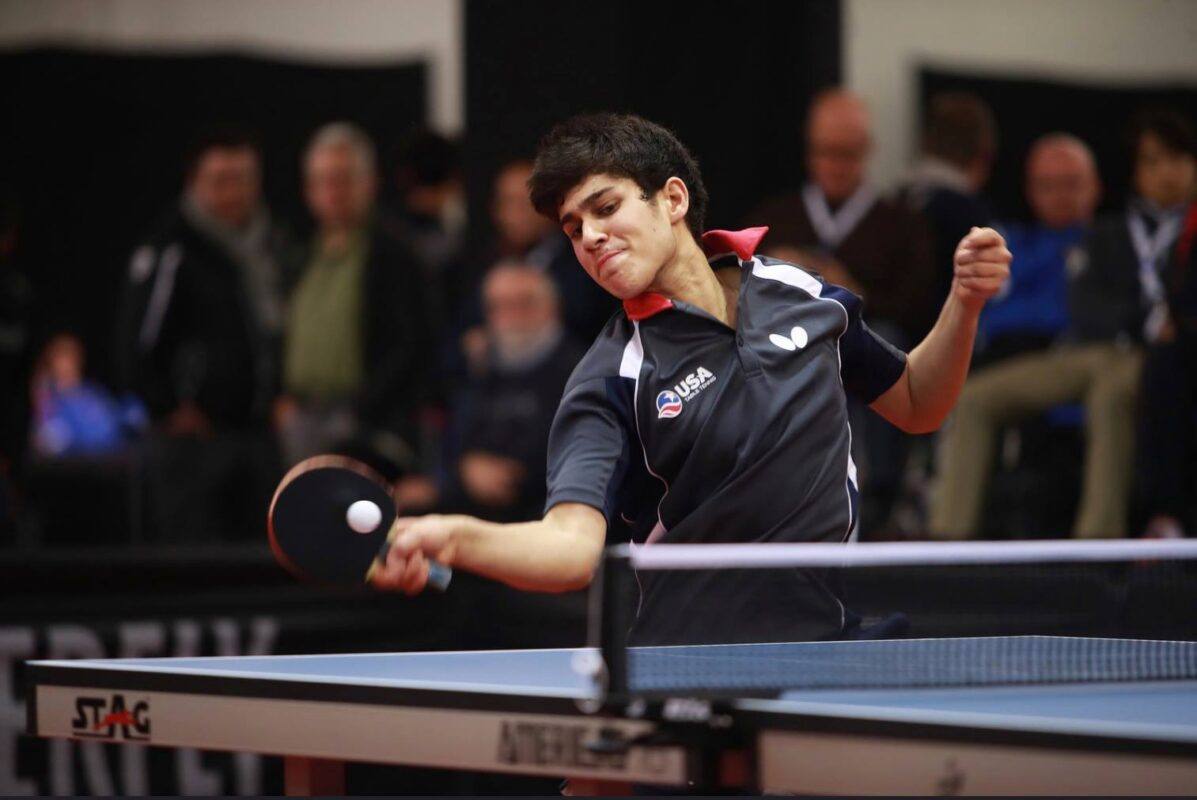 Bouyed by Kanak's bronze medal win at the Youth Olympics in 2008—he became the first ever American to win a medal at the Olympics—came the teutonic decision… Kanak was to fine-tune his game, and for that he had to shift to Hamlstead, Sweden, which is a continent away. It was a difficult decision to have a 15-year-old live his life alone, especially so far away from home, but the Jhas eventually decided to make the change.
Initially, life was not easy as Kanak had to move into a small house that had two small rooms. But then he was training under Douglas Jacobsson, who was an established Swedish junior coach. It was in Hamstad (Sweden) that Kanak mastered the various spins in TT—sidespin, topspin, and backspin. He also ended up watching a lot of international TT matches on the internet. "That was an eye-opener to me—to encounter such varying types of spins," said Kanak.
Slowly but surely, Kanak started to make his presence felt at the international level. He started winning Grade 3 tournaments on the World Table Tennis (WTT) circuit.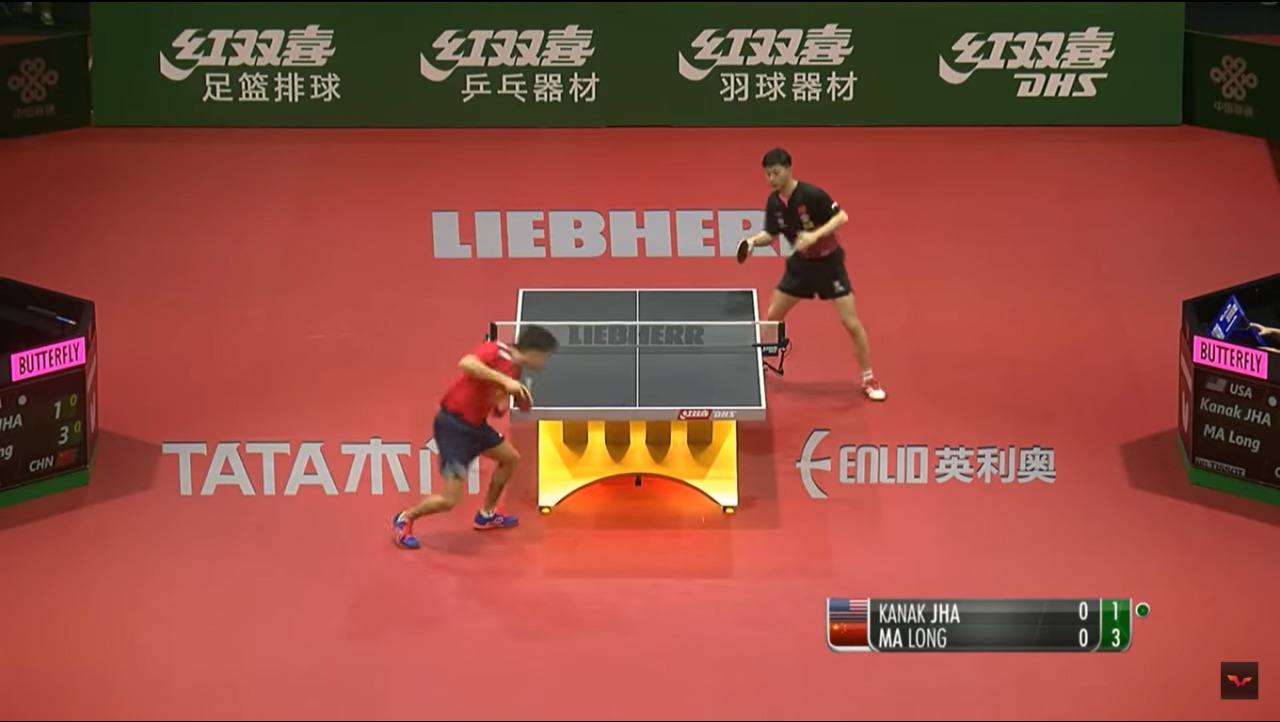 The 2019 World Championship in Budapest (Hungary) will be one of Kanak's most cherished memories. It was a round-of-32 match against Ma Long, who is widely regarded as one of the best TT players in the history of the game.
Interestingly, Ma was one of Kanak's idols, and Kanak had goosebumps when he was drawn to play against the legendary Chinese. "He was my childhood idol—and here I was facing him across the table." In the beginning, I was quite nervous, but then he made too many errors. I won the opening game but could hardly believe it. "The champion that he is, he went on to win that match, but then I remember him giving me a hard shakehand and nodding his head at the end of the match," said Kanak.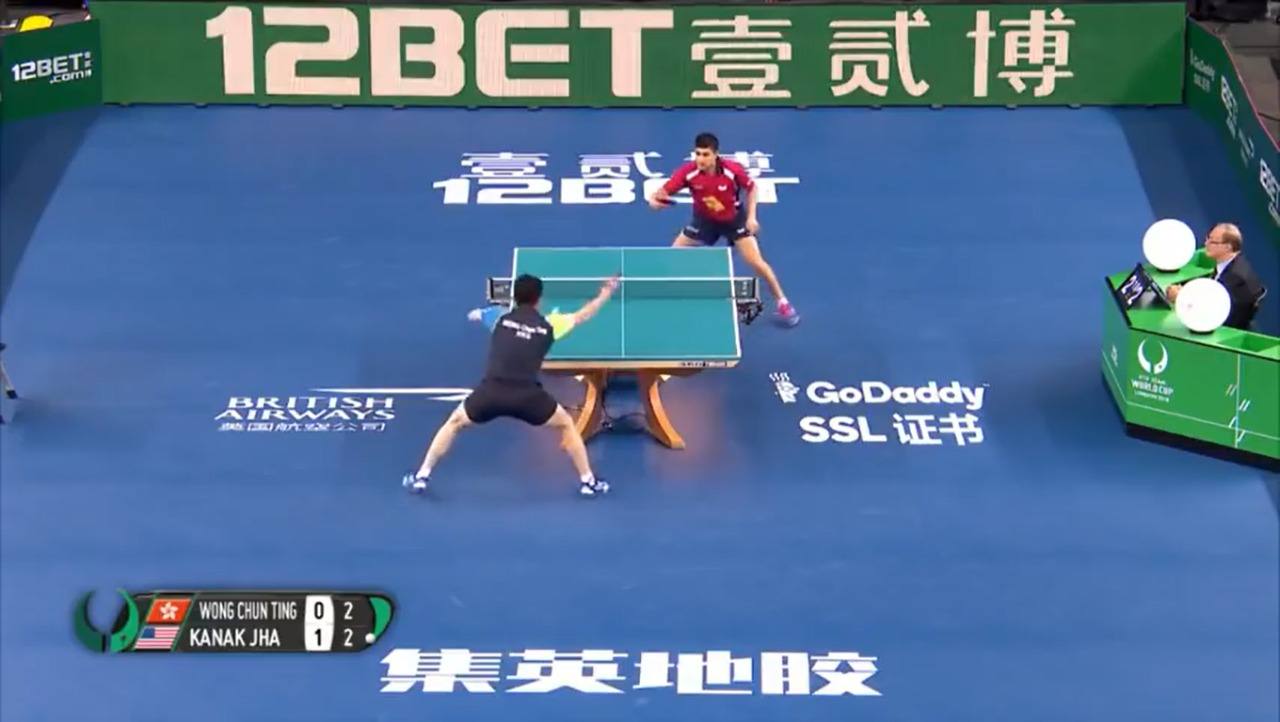 Kanak's biggest win so far was his stunning victory over World No. 7 Wong Chun Tin of Hong Kong. It was the World Cup in 2020, and Kanak felt that win gave him confidence to take on the best in the world. For now, though, Kanak is content to carry the US flag high in world competitions.